Talent
How to Create an Effective Referral Bonus Program

Employee referral programs are a great way to source qualified and loyal candidates. By encouraging employees to tap into their networks, recruiters can build a robust talent pipeline and expand their candidate pool.
In fact, referral hires stay with a company for an average of four years—which is twice the average of hires sourced through job boards. Plus, referral candidates are more cost-efficient to hire because recruiters don't have to spend time and resources on advertising roles.
So how can HR professionals create an effective employee referral bonus program?
Here are some best practices to follow:
1. Simplify the Referral Process
Imagine your employee referral program was a sales promotion at your favorite store. Would you participate if the terms and conditions were unclear and it took too much effort, despite attractive rewards? Probably not.
To engage as many employees as possible in your referral program, it's important to simplify the referral process. You can start by making sure requirements to participate in the program are clearly defined and easy to follow.
To stay competitive, offer enticing benefits and prizes and avoid complicated tier systems or requests. Increase the visibility of your open roles through regular communication with employees. This way they won't have to spend time looking for available positions on the company's website or social media. You can also inform employees about the progress of the referral campaign to motivate them and boost team morale.
2. Have Strong Incentives
When thinking of employee referral bonus programs, many employees associate rewards with cash bonuses. However, you can incentivize employees and their referrals to participate in your program with non-material rewards and recognitions. For example, Google introduced vacations to Hawaii as a referral bonus for extra-qualified leads that accepted an offer.
Let's take a closer look at the types of bonuses you may consider offering:
Cash bonuses: These are generally the most popular option to boost your referral system. Some companies adjust the bonus amount depending on seniority level for the role. For example, there might be a $300 bonus for a specialist and a $600 bonus for a senior level expert.
Sign-on bonuses: To spark the interest of potential hires, businesses sometimes offer a one-time payment as an incentive for joining the company. These incentives may also include gift cards, prizes, gadgets, or special terms like hiring with a probation period.
Non-material bonuses: Many employees are motivated by non-material rewards that also add value to their hiring offer. Examples include:
Extra days off, paid vacations, and team getaways
Gym or fitness club memberships
Gift cards, spa memberships, retreat centers, beauty salons, and other health facilities
Meal vouchers
Prepaid services like house cleaning, babysitting, etc.
Subscriptions and premium access to popular digital services, like Netflix and Hulu
Charitable donations: Organizations that prioritize social responsibility often donate to charitable organizations on behalf of their employees. At Accenture, for instance, a part of the referral bonus goes to a charity organization of the employee's choice.
3. Capitalize on External Referrals
External referrals are received from individuals outside the organization that are part of the extended community—such as former employees, clients, or investors.
Since 41 percent of referrals are external, it's essential to build a sustainable employer brand that meets the expectations of your employees and potential hires. Here are a few ways to incorporate external referrals into your program:
Mention the referral bonus in open roles listed on job boards.
Use brand ambassadors to spread positive messaging about your company.
Utilize recruitment

gamification

with trivia, quizzes, and collectible points or prizes.
Facilitate hackathon

events and hiring weeks with sign-on bonuses.
4. Train Employees
The most successful organizations know how to align their employees with their company's overarching message. To help employees best represent your company, it's critical to improve their networking abilities and provide them with proper training on company culture, corporate values, and business models. It can also be helpful to invest in improving their soft skills, like presenting, communicating, and developing leadership styles. This gives them a better understanding of the organization and how to approach potential candidates.
5. Measure Results
A data-driven employee referral program will enable you to convey the success of your initiatives by tracking metrics and providing actionable insights.
To measure the results of your referral program, be sure to track the following metrics:
Number of qualified candidates (for example, those that passed a probation period)
Total number of referrals
Average lifespan of referred candidates
Participation rate of both referrers and referrals
Cost per referral
Altogether, these metrics will help you assess the visibility of your referral program, quality of referred candidates, and overall ROI for the company.
---
An effective referral program will position employers to attract top talent as they establish strong connections to the employer brand. To learn more about building a successful employer brand, check out our blog post.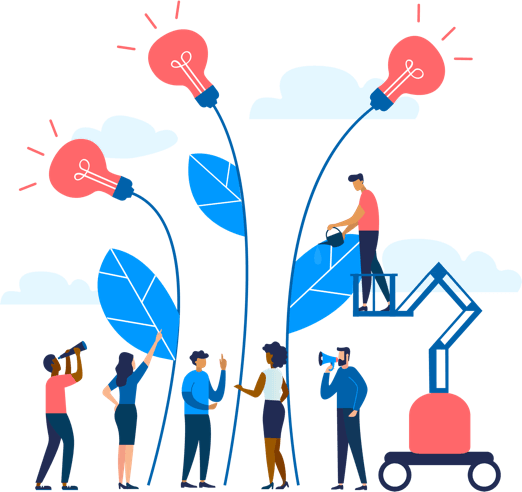 See how Namely's flexible solution will help you streamline your HR processes by having your people, payroll, and benefits info all in on place.
Get a demo
Subscribe
Get the latest news from Namely about HR, payroll, and benefits.
Get the latest news from Namely about HR, Payroll, and Benefits.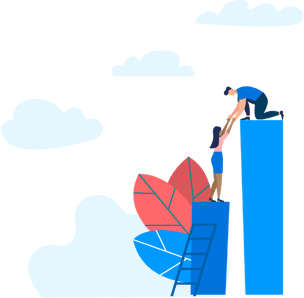 X
Get the latest news from Namely about HR, Payroll, and Benefits.