Talent
SMS Recruiting: Should You Be Texting Job Candidates?

With today's low unemployment rate and the emergence of employee ghosting, it's never been harder to fill job openings quickly and efficiently. Communication, as always, remains the key to nudging candidates down the hiring funnel—but email and phone tag can make getting in contact a struggle.
Now, a growing number of recruiters have turned to SMS text messaging as a way to overcome that challenge. Here are a few benefits of introducing SMS recruiting at your company:
Benefits of SMS Recruiting
Reach Candidates Wherever
Odds are that most of your job candidates already have full-time jobs. Many people don't feel comfortable checking their personal emails on a work-issued computer or don't want to search for jobs around prying eyes. A quick text message can be a great way to discreetly reach a candidate on their personal device during the workday.
Receive Quick Replies
Need an answer fast? Texting might be your best bet. Aside from being harder to ignore, texting usually elicits a faster reply. The average American receives about 121 emails a day, so your message can easily get buried in a candidate's crowded inbox. On the other hand, people check their phone an average of 80 times a day, meaning your text message is more likely to be seen. Texting increases the likelihood that candidates read and reply to your message quickly, which can be especially helpful for last-minute interview confirmations or changes.
Add a Personal Touch
In a time when companies are trying to differentiate themselves from competitors, texting can be a great opportunity for you and your team to go the extra mile with candidates. Sending personalized, timely texts can help create a favorable impression of your company and greatly improve your candidate experience. Sharing interview lineup changes, directions to your workplace, and other logistical items can help set candidates' expectations and put them at ease.
Promote Casual Conversations
Texting also encourages more casual two-way communication. Texting a candidate after an interview gives you an opportunity to thank them for their time, inform them when they will hear about next steps, and give them an opportunity to ask any outstanding questions they might not have had the chance to ask during the interview. A quick SMS exchange can make your applicants feel like they can reach out to the recruiter as needed.
Setting Boundaries
While those are a few of the benefits of texting job candidates, there are a few pitfalls you need to avoid. If handled incorrectly, sending a text message to someone on their personal cellphone can be offputting.

Sit down with your team and establish a set of guidelines to ensure texts are welcome, timely, and professional. Here are five things to consider when creating your recruiting and texting guidelines.
1. Give Candidates a Choice

Make sure you're reaching out to candidates where and when they want to be contacted. Give your candidates the option to opt-in to receiving text messages during your application process by asking them to designate their preferred method of communication (email, phone, or text). That way, no one is surprised when a text from you pops up on their phone.
Namely Tip:
"I usually text candidates who are in the final stages of interviews. I already have a relationship with them and use texts to communicate quickly about availability or to setup catch-up calls. Phone calls are still critical to communicate on next steps, feedback, etc."
- Sarah Mann, Sr. Manager of Talent Acquisition

2. Always Introduce Yourself

When reaching out to someone for the first time, always remember to state your name and company. While you may have their number saved in your phone, they probably don't have yours. Save them the embarrassment of having to ask "Who's this?" when a text from an unknown number pops up.

3. Remain Professional

Remember your audience—you're not texting your friends. That means no shorthand, no emojis, and no gifs. "Hey! 👋C U next Tuesday 4 job interview?" doesn't convey the polished, professional tone you want as part of your candidate experience. Keep your messages brief and professional, while still honoring your company's brand voice, to put your best foot forward.

4. Define Hours of Operation

While most people have their phones within arms reach 24/7, that doesn't mean you should text them at any time. Don't message candidates outside of normal business hours. One survey revealed that most job seekers prefer receiving texts between the hours of 8 a.m. and 12 p.m. Respect your applicants' personal lives and hold off on sending texts if it's getting too late. Your message can wait until the next day.

5. Set Boundaries

No one wants to be broken up with over text. Some updates might be more suited for a phone call or email than a text message. Decide with your team what news is appropriate to deliver over text and where you draw the line. A good rule of thumb to follow is don't deliver really bad news or really good news over text. Those situations warrant a more in-depth discussion and a phone call would be more appropriate.
---
While texting can be an important part of your company's candidate experience, it's not always the best way to convince applicants that you're "the one." Texting is a compliment to already strong employer branding. Your company values, mission, and culture all convey what makes your organization a great place to work. For tips on how to attract top talent, and implement recruiting best practices, learn more about Namely recruiting.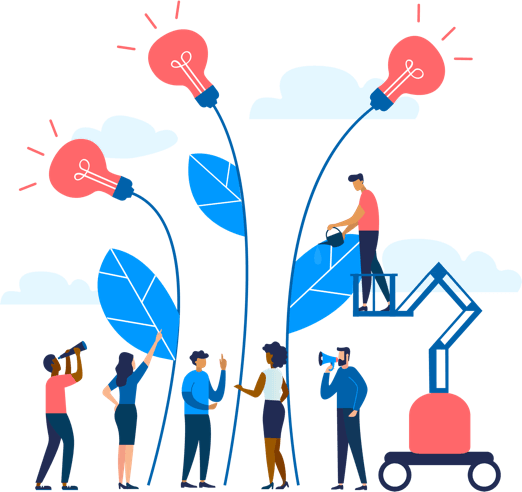 See how Namely's flexible solution will help you streamline your HR processes by having your people, payroll, and benefits info all in on place.
Get a demo
Subscribe
Get the latest news from Namely about HR, payroll, and benefits.
Get the latest news from Namely about HR, Payroll, and Benefits.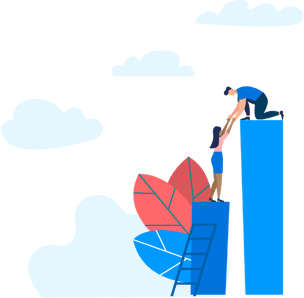 X
Get the latest news from Namely about HR, Payroll, and Benefits.