Talent
9 Tips for Writing Compelling Job Descriptions
Hiring the best employees starts with attracting the best candidates.
A job seeker pours over hundreds of job postings, so you want to draft a job description that stands out from the rest. Think of a job description as a sales pitch to potential candidates; you want to grab their attention, clearly convey the role's responsibilities, and share why employees love working at your company.
It's easy to get caught up on whether you're on the right job search sites or how you stack up to your competition, but you shouldn't discount the importance of how great job descriptions can attract first-rate applicants.
How you word your job description and position your company and the role make all the difference. Being honest and genuine to your brand and values will help attract like-minded people and connect you with the best talent for the role.
Discover how to write a job description that will have candidates flocking to your business with these quick tips:
1. Avoid Buzzwords

Every few years, a whole new collection of buzzwords enters the business sphere and drives us all crazy. From "synergy" to "growth hacking," certain buzzwords have begun to lose their meaning. Playful terms like guru, rockstar, or ninja began as creative ways to describe jobs, but now are simply cliché—and potentially even alienating. Stay clear of jargon and buzzwords, and keep your job descriptions polished and professional.
2. Provide A Captivating Overview

A job description overview works like a film preview. When you give job seekers a sneak peek of the most exciting parts of the job, they'll want to stick around to learn more. Starting your job description with an excellent overview can help keep candidates scrolling and encourage them to apply. It's vital to use language that invites the job seeker to learn about the position and how their skills may match your company's needs.
The overview should be short and sweet, running anywhere between one to four sentences and, it should describe the position's primary functions. Moreover, you'll want to include how this position contributes to your larger company goals.
3. Show Off Your Company Culture

Including a description of your company culture will help candidates understand what they're signing up for. In fact, a recent Glassdoor survey revealed that over 56 percent of individuals say company culture is more important than salary when it comes to job satisfaction.
Calling out perks like flexible working hours or remote work opportunities is a great place to start, but be sure to go a step further and discuss your company mission, values, and culture. Employees who closely align with your organization's values and culture often have more job satisfaction and are more likely to stay with your company for longer than employees who don't align. Hiring someone who doesn't fit into the company culture can be a waste of time, training, and money—just remember to hire for culture add, not just culture fit!
4. Highlight Growth Opportunities
Professional development and upward mobility are two of the biggest reasons why employees stay in a job for a long time. Additionally, younger generations prioritize growth opportunities more than their generational predecessors. Regardless of age, most employees want the opportunity to grow and learn throughout their career, so it's important to highlight any professional growth programs your company offers, like learning stipends, mentorship programs, tuition reimbursement programs, conference stipends, lunch & learns, etc. Candidates want to know that you invest in your employees and help them foster the skills needed to have a successful career at your company.
5. Be Specific About Perks

Although perks aren't the only thing that makes a job appealing, they can help entice job applicants who may be on the fence. Even if your company isn't well known or doesn't work in an "exciting" industry, the perks you offer can help seal the deal.
Popular benefits that candidates want from an employer include a competitive PTO plan, generous health benefits, transportation reimbursements, and wellness programs. Some flashy perks can help you stand out even more, like pet insurance, on-site childcare, travel stipends, on-site gyms, and fertility benefits. The extras employees receive by working at your company are certainly worth mentioning in job descriptions.
Tip:
"People want to know what their employer can offer them. If your company offers paid parental leave or childcare assistance, highlight that in your job description. Those little things add up to improve your employees' quality of life and make your job all the more appealing." — Irina Williams, HR Manager at Grab My Essay.
6. Remove Bias

When you're drafting a job description, do your best to avoid biased language, which can deter candidates away from applying. Here are a few words that appeal to a specific gender and might turn away applicants of the opposite gender:
Masculine-biased words: Strong, Outspoken, Competitive, Confident
Female-biased words: Interpersonal, Collaborate, Feel, Understanding
Using gender-neutral language will help you reach a larger audience and potentially increase the number of applications you receive. You may be able to fill the position much quicker with a gender-neutral job description. The online job search engine, ZipRecruiter, found that companies with gender-neutral postings had a more diverse pool of applicants. Writing unbiased job descriptions can help increase your chances of hiring the right candidate faster.
7. Introduce Video

Many job applicants find cover letters cumbersome and time-consuming. To reduce the burden on applicants, some companies allow candidates to send in video cover letters as opposed to written ones. These can help applicants convey the same information more dynamically and also give you a taste of their personality. You can also add a video to your job description that features a hiring manager talking about the position, so candidates can get a feel for your culture and brand.
8. Involve Current Employees

Unfortunately, job descriptions seem to be one of those things companies forget about until it's time to hire someone again. This means that they are often outdated and don't convey the current requirements for the position.
When applying for jobs, plenty of candidates would shy away from applying for a job they don't have the required skills for. Therefore, it's crucial to regularly update or remove any skills no longer necessary for the position in the job description.
Current employees can be an excellent resource for updating the job description. Since they have experience with that position, they will have a good idea of what skills and experience are necessary.
9. Proofread, Proofread, Proofread

Just like how hiring managers judge applicants' profiles and resumes with an analytical eye, remember that applicants do the same with your job descriptions. Ensure that you make a good impression by proofreading your job description to ensure it's free of any grammatical and spelling errors.
Tip:
"For the sake of making the description easier to understand, try to use lists and bullet points to break up the text. Blocks and blocks of text can overwhelm job seekers, so make the description scannable, and they won't miss out on essential parts." — Amanda Carmichael, editor at Trust My Paper.
---
Writing a stellar job description isn't an exact science. As long as you highlight what makes your company unique, sprinkle in some personality, and give plenty of detail on the position, you're in good shape. With all of these aspects present in your job description, your company will be able to consistently attract great candidates and dazzle them during the interview process.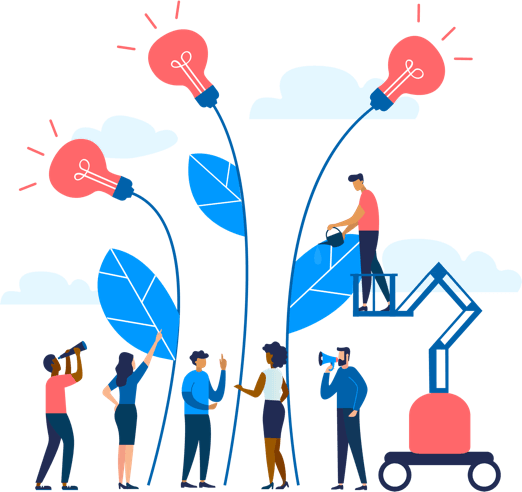 See how Namely's flexible solution will help you streamline your HR processes by having your people, payroll, and benefits info all in on place.
Get a demo
Subscribe
Get the latest news from Namely about HR, payroll, and benefits.
Get the latest news from Namely about HR, Payroll, and Benefits.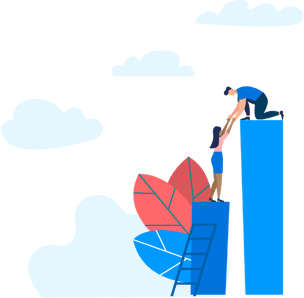 X
Get the latest news from Namely about HR, Payroll, and Benefits.