Talent
Why Candidate Experience is More Important Than Ever

When it came to hiring, the employer used to have the upper hand. However, with unemployment at a record low, there are now more job openings than candidates to fill them. Employers feel pressure to offer the most enticing combination of compensation, benefits, and company culture to attract (and retain) top talent. As a result, the candidate experience is more important than ever.
What is candidate experience? In it's most simple definition, it is how job seekers perceive your brand throughout the hiring process. From job description through final offer, the candidate experience influences how prospective employees feel about you as an employer. Is the process easy and comfortable? Or is it difficult and frustrating? Their experience will not only inform whether or not they take the job, but also how they portray the company to their network of other prospective talent.
Optimizing your candidate experience is critical. Keep the following tips in mind to help you stand out from competitors:
1. Speed Up Time to Hire
Hiring new talent is a time-consuming and costly process. According to SHRM, companies reported spending nearly $4,500 per hire–not including the cost of lost time and productivity while the position sits open. A poor candidate experience usually extends the 'time-to-fill' even longer. Fewer job seekers apply if the application is lengthy or difficult to navigate.
The hiring process is the first impression employees have of your employer brand, and efficiency can make or break the candidate experience–from maintaining an updated career page to responding promptly to emails.
2. Maintain a Great Reputation
In the era of social media, candidate experience is especially crucial for the people you don't end up hiring. According to a LinkedIn survey, 83 percent of candidates said a negative interview experience can change their mind about a role or company they once liked. In addition, nine percent said they will tell others not to buy from companies they had a bad experience with during the hiring process.
By contrast, 87 percent of talent said a positive interview experience can change their mind about a role or company they once doubted. Providing a thoughtful experience takes planning and innovation, but it's worth the effort. Otherwise, you could lose your best candidates and your best customers.
3. Establish Clear Job Descriptions
The application process typically starts with a job seeker finding your open position and applying. It sounds simple, but before a candidate actually applies, they have to be convinced to do so by your job description.
More than 5 million job postings were hosted online in November 2018, according to The Conference Board's monthly counts. Job descriptions weight with job seekers, but oftentimes recruiters disagree on how straightforward those descriptions are. An HRDive report found that 73 percent of hiring managers say they provide clear job descriptions, while only 36 percent of candidates agree.
Candidates want a clear and accurate explanation of the job and responsibilities, as well as a snapshot of the compensation details—salary, benefits, company values, and perks. Most importantly, they want it all in an easy to read format. Review your job descriptions to ensure they accurately represent the job and highlight key details. Use bullet points, lists, and bold formatting to make important information easy to find.
4. Use Technology to Simplify the Process
Once a candidate comes across your engaging job post, of course they'll be itching to apply! With rapid growth in HR technology, the process should be easier, not harder. So what do candidates look for in the application stage? Simplicity. A SHRM study revealed 60 percent of job seekers abandon half-complete online applications if they're too long or complex.
Candidates want to apply for positions in as few steps as possible and know exactly where they stand. Allow candidates to apply with one click via LinkedIn profiles or a resume upload. Use a robust applicant tracking system—one that integrates with your HR software—so you don't have to waste time re-entering the personal information of every new hire. After someone has applied, send them a personalized email and follow up with regular updates.
5. Make the Interview Process Comfortable
Once you've sorted through applications and identified front runners, it's time to bring the top candidates in for an onsite interview. Keep in mind that this experience is as much for the candidate as it is for the interviewers, and they will be evaluating the company just as much as you are evaluating them.
In fact, 47 percent of job seekers surveyed by Jobvite said the in-person interview had the biggest impact on their impression of an employer and a job. If candidates have a bad experience, they can quickly change their minds about the job.
To provide the best candidate experience possible during the interview, prepare applicants beforehand. Let them know what to expect, who they will be speaking with, and how long it will take. Although this information seems pretty basic, many candidates walk into an interview without it. Giving candidates a full rundown of the interview process will help them feel calm and at ease when they arrive.
During the interview, give candidates a complete introduction to the company and culture. Show them around the office, introduce them to potential team members, and leave plenty of time for them to speak with their prospective manager.
6. Personalize the Final Decision
Just because it's time for you to make a final decision on who to hire doesn't mean you should forget about the candidate experience. There are still some very important touch points in the final stages of the interview process.
When extending an offer, don't just send an email. Deliver the good news over the phone to make it a more personal experience and help the new hire feel like a part of your company culture from the get-go.
On the flip side, turning candidates down can be uncomfortable for even the most veteran recruiters. Take the extra time to send emails to candidates who don't land the job. That way, they'll still think highly of your brand and may apply for a more suitable position in the future. Maintaining good relationships with all candidates helps provide a great candidate experience from start to finish.
---
In today's hiring environment, a personalized candidate experience is more important than ever. Regularly evaluate the process to identify ways it could be easier, simpler, or better in any way. What prevents candidates from applying? What prevents them from accepting an offer? What reflects poorly on your brand? Perform a recruiting audit to answer these questions and improve the candidate experience.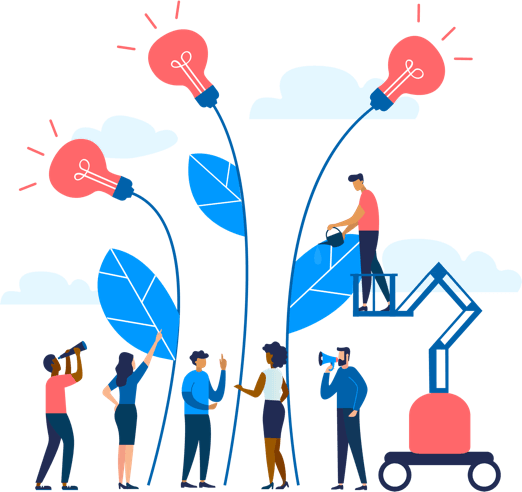 See how Namely's flexible solution will help you streamline your HR processes by having your people, payroll, and benefits info all in on place.
Get a demo
Subscribe
Get the latest news from Namely about HR, payroll, and benefits.
Get the latest news from Namely about HR, Payroll, and Benefits.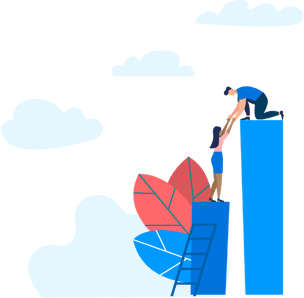 X
Get the latest news from Namely about HR, Payroll, and Benefits.