HR
7 Tips for Building Employer Branding

Employer branding is a great way to gain a competitive edge in the job market and position your organization to attract top talent. In fact, 80 percent of talent acquisition managers believe that established employer branding boosts their chances of hiring truly great talent.
So what exactly is employer branding?
Think of employer branding as the way people perceive your company as a place to work, including what you stand for. When thinking of your brand perception, consider the following questions:
Do your employees connect with your

company's mission

and core values?
Do they appear stressed and

burned out,

or are they engaged and motivated?
Would they recommend working at your company to others?
Of course marketing efforts help convey your employer brand, but your employees and company culture are actually what cultivate it.
Why should companies focus on thier brand?
Increase the Number of Applicants
Having a good employer reputation helps companies win over more candidates. In fact, 84 percent of candidates choose whether to apply to jobs solely based on companies' employer branding. Since the more applicants you receive for each job posting, the more choice you have over the talent pool, employers should be striving to attract as many candidates as possible during the current talent shortage.
Reduce Cost Per Hire
According to The Harvard Business Review, a bad employer reputation could result in a 10,9 percent increase in hiring costs. On the flip side, when brands have positive reputations, companies will spend less money and resources on advertising jobs.
Help Candidates Make Well-Informed Decisions
If candidates get a glimpse into a company and its culture, they are more likely to understand whether it's a good fit for their lifestyle and values. This will not only help them make well-informed decisions, but will also save both candidates and recruiters time if it isn't a good fit.
Boost Company Revenue
Great employer branding doesn't just impact hiring; it impacts companies' sales as well. In fact, companies that focus on building their employer brand have noticed a 7,9 percent increase in their market value. Conversely, 64 percent of consumers stop buying from companies with bad employer branding.
7 Tips for Building Your Employer Brand
So we've covered the benefits of employer branding, but how can you actually build a positive brand that attracts and retains talented employees?
Here are some actionable tips:
1. Develop an Employer Branding Strategy
The first step to developing a brand is creating a positive experience for your current employees. From entry level positions to company executives, employees across the organization should be involved in this process.
2. Have Someone Dedicated to Building Your Brand
Recruiters have their hands full with endless applications and interviews—which is why it can be helpful to have another person on your HR team dedicated to building your brand. If you have a budget, consider hiring a person who will take employer brand marketing into their own hands.
3. Respect Reviews & Feedback
Receiving positive feedback on Glassdoor or other employer review sites is great, but acknowledging negative reviews is even more important. If valid, these reviews can help you understand where your hiring process or employee experience needs improvement.
Did you know 7 out of 10 people change their opinion about the employer after the company has responded to a review? Use responding as a tool for demonstrating you understand their perspective and are taking their feedback into account.
4. Revamp Your Careers Page

There is so much more that you can include on a careers page than just open positions. Consider adding photos of your employees, company awards, blurbs about your company culture, and benefits that you offer. Revamping your careers page will help portray your employer brand and give candidates an inside look at your company.
5. Enhance Email Communication

It can be difficult to reply to every single application, but technical hiring platforms help automate that process. Through these platforms, you can automatically send emails to candidates once you receive their applications, schedule interviews, and send offer and rejection letters. You can also email materials or a company newsletter to keep applicants motivated and engaged, while creating a good impression.
6. Motivate Employees to Share Their Experiences

Employee testimonials can make or break your employer brand. If employees enjoy working at your company, their advocacy will come naturally. Strive to create an environment where employees are eager to share their work experiences on their own.
7. Check Employee Net Promoter Score

If you are struggling to get employees to share their experiences, consider taking a closer look at your employee NPS (Net Promoter Score). Implement employee pulse surveys on a recurring basis to better understand employee satisfaction levels and what changes need to be made internally. This is key to ensuring your employees are spreading a positive message about your organization and will also help you retain them.
---
Employee satisfaction is an essential part of building a stellar brand. To learn more about improving employee satisfaction, check out 4 Surprisingly Effective Ways To Grow Employee Job Satisfaction.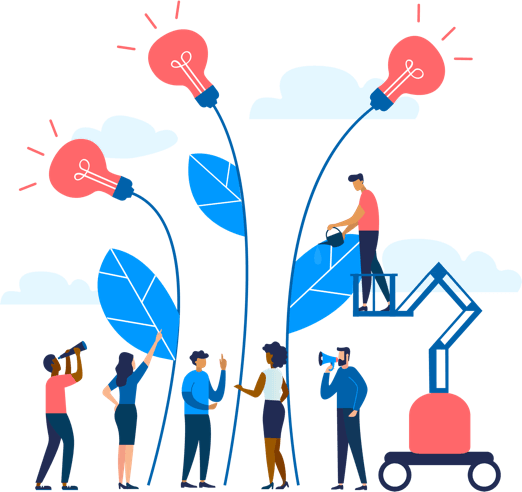 See how Namely's flexible solution will help you streamline your HR processes by having your people, payroll, and benefits info all in on place.
Get a demo
Subscribe
Get the latest news from Namely about HR, payroll, and benefits.
Get the latest news from Namely about HR, Payroll, and Benefits.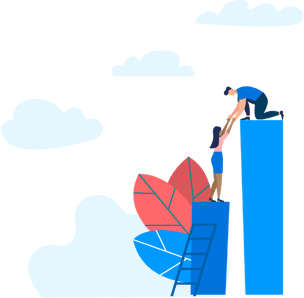 X
Get the latest news from Namely about HR, Payroll, and Benefits.