HR
Upholding Company Culture During a Crisis: Why Leadership Matters

It seems like every day in 2020, we are bombarded with troubling news—from a global pandemic to racial injustice and police violence. As a result, many of your employees are likely filled with worry and uncertainty about the future.
Events like this can affect the workplace in numerous ways.

First, they may directly cause anxiety and tension in the workplace, leading to a drop in employee engagement or productivity. Second, companies may find themselves asking how to take a stand or get more involved in situations affecting their employee population. It may seem challenging, but times like this are actually an opportunity to gain employee trust and build integrity within the culture of the organization.

In my role as Executive Assistant to Larry Dunivan, the CEO of Namely, I am fortunate to have insight into the daily operations and communication of our CEO and leadership team. There is an incredible amount of planning, thoughtfulness, and cross collaboration that happens behind the scenes to keep our company culture optimistic and strong and to ensure that we live our values every day.

Here are a few of my observations about how our leadership team has upheld a dynamic company culture and values during an unprecedented crisis:


Proactive Communication
Staying on top of current events and responding with care and understanding can be very difficult—but it's also an effective way to demonstrate that employee well being is a priority.

For example, when protests against racial injustice and police violence started across the country, Larry made an immediate announcement on Namely's Newsfeed acknowledging current events and informing us that he was working with Namely's employee resource group leaders to create an action plan and public response to the injustices happening across the country. He admitted that he didn't know all the answers, but he made a commitment to learning more and finding tangible solutions. This message was reiterated via slack and email.

Larry then collaborated with Namely's ERGs to make a public statement, complete with actionable steps that the company and its employees will take to fight for social justice, and communicated it here.

Taking the time to recognize the sorrow, anger, and grief many employees were experiencing created an open dialogue, and conversations blossomed from there into even bigger action.
Connection & Allyship
Now more than ever, it's critical to offer ways for employees to connect with one another.

At Namely, we host remote events to further cultural learning, such as virtual movie nights, cooking classes, and dance lessons created for employees by their peers. We also have a virtual book club that meets monthly; the book of choice this month was The Vanishing Half by Brit Bennet, allowing for open conversation and education on the issues surrounding racial injustice.

But encouraging connection and allyship requires more than fun events. Another important way to foster these traits within a company is by creating employee resource groups. Employee resource groups, or ERGs, are employee-led interest groups that aim to raise awareness of issues facing people of a specific demographic, race, religion, or sexual identity. These groups often advocate for a better, more inclusive workplace and socially responsible business practices.

In the past week alone, we've seen Namely ERGs work together to build a resource packet to help educate their peers about topics like Juneteenth, a holiday that Namely has committed to commemorating annually. Encouraging employees to connect in this way promotes company values and keeps a positive, inclusive culture alive, even in times of stress.
Empathy & Honesty
As we adjust to this new "normal," which is primarily virtual, it's essential to engage employees with a compassionate approach and establish avenues for authentic feedback. This is where you can really see the difference between leadership and management.

At Namely, employees are able to ask all of their questions directly to the CEO and leadership team during monthly Zoom all hands sessions. We use Sli.do, which allows employees to ask anonymous questions and allows other employees to up or down vote the questions. The leadership team frequently sends out feedback surveys and communicates the results and subsequent actions via platforms like Slack.

Knowing that employees may have been feeling more stressed than usual, our leadership team has been openly sharing mental health resources on our newsfeed, via email, and over Slack, encouraging employees to reach out to their managers if they need support or work adjustments. This removed the stigma around the stress we were all feeling, and employees saw there was a direct line to leadership should they need to discuss their concerns.

Our CEO also encouraged time off as needed, clearly demonstrating empathy, one of Namely's core values. This created a unified mindset, and employees were more secure navigating what's ahead together.
---
It may feel uncomfortable to traverse this uncharted territory, but it's also empowering to lean into your company's fundamental values and leadership foundation. Leadership during uncertain times requires unconventional ways of thinking, acting, and communicating; it's the perfect opportunity to rise to the challenge and weave resilience into the cultural DNA of your company.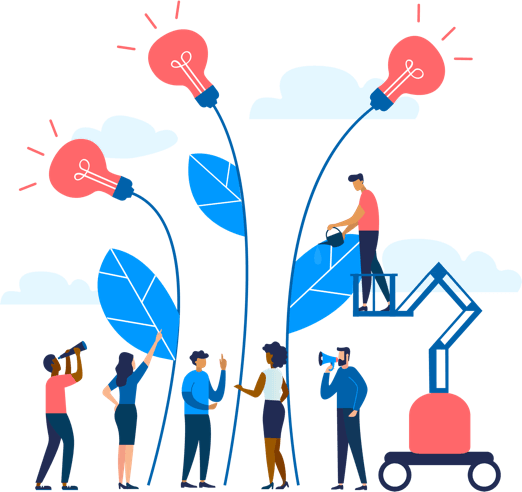 See how Namely's flexible solution will help you streamline your HR processes by having your people, payroll, and benefits info all in on place.
Get a demo
Subscribe
Get the latest news from Namely about HR, payroll, and benefits.
Get the latest news from Namely about HR, Payroll, and Benefits.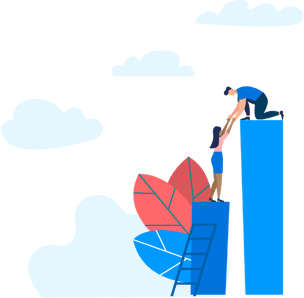 X
Get the latest news from Namely about HR, Payroll, and Benefits.