HR
Considering an Office Pet Policy? Start Here.
The office has gone to the dogs. Well, that's what it seems like given the growing number of pet friendly workplaces today.

Attempts to quantify how many US employers allow pets on premises yield varying results. According to the Society of Human Resources Management, it's only 7 percent. Per the American Pet Products Association, it's much more: 17 percent. But what the surveys all agree on is that the practice is on the rise, in part due to the widely publicized workplace policies of companies like Google and Amazon. In an effort to stay relevant in a doggedly competitive recruiting environment, businesses are turning to new ways to win-over prospective talent.

Just in time for Take Your Dog to Work Day on June 22, here are the steps you need to follow when implementing your first-ever pet policy.
1. Weigh the Benefits—and the Risks

When polled, 75 million Americans opined that having pets in the workplace would positively impact their mood and productivity, and even how well they got along with their colleagues. Pets can act as social catalysts, with one study finding that they made employees more attentive, friendly, and collaborative. The presence of dogs in particular has been found to dramatically lower stress and even promote better organizational skills.

On the flip side, there are clear safety and health risks. Concerns with pet hygiene and the potential for biting often doom pet policies from the start. Keep in mind that most general liability policies exclude animals, but commercial property insurance does cover damage to office space that is caused by pets. There are legal risks too, and they're nothing to sneeze at—in one lawsuit, an allergic employee alleged that her employer violated the Americans With Disabilities Act (ADA) by not amending their policy to accommodate her.
Consider the nature of the work at your office. By definition, not every workplace is equally pet friendly. Though office environments are generally safe places for pets, spaces with fragile or dangerous equipment are likely not. In other words, no bulldogs in china shops.

2. Get Feedback & Draft a Policy

Though the data shows that pet policies are increasingly popular with American workers, every workplace is different; get a lay of the land before formalizing yours. Survey employees to gauge their feelings on the matter and identify allergy risks. If the results are decidedly mixed, consider drafting a more conservative policy by allowing pets only once a week or month. Doing so will likely prevent an uproar from pet lovers if you later withdraw the program entirely.

There are a number of stipulations you should consider including in your policy. Smaller organizations may opt to keep it short and simple, trusting pet owners to use their best judgement. For everyone else, consider doing the following:

Designating an area or room where pets are either contained or off-limits
Requiring employees to provide proof of vaccination
Creating an "interview" process where pet behavior is observed beforehand
Barring pets from meetings
Establishing a place outside for pets to...answer nature's call
Creating a "three strikes" policy for pet violations, but a "one strike" rule for bites

There are a number of more practical matters to consider as well, like species and size. Dogs, cats, fish, and even piglets have been spotted in the modern day workplace. Being specific in your policy might just save you the trouble of having to escort a colleague's boa constrictor or emu off the premises. As silly as it sounds, consider including a weight limit as well. An Old English Mastiff can weigh as much as 350 lbs and reach 8 feet in length.

Because the Equal Employment Opportunity Commision (EEOC) hasn't yet deemed species or breed size a protected class, take this unsolicited legal advice: we think you'll be in the clear.

3. If Needed, Consider Alternatives

Despite their well-documented benefits, pet policies aren't for everyone. Even if your workplace is warm to the idea, your landlord might not be. Plenty of office lease agreements have strict, zero-tolerance policies when it comes to our four-legged friends. What's an animal lover to do?

Fret not, there are a few ways to keep employees feeling warm and fuzzy without actually having pets on premises. Organizing regular volunteer days at the local Human Society or animal shelter is one route. When looking for a place to host your company's next happy hour, consider venues that are pet friendly—here are just a few of our favorites in New York.
Being more accommodating as an employer can also go a long way to supporting pet owners. Pet insurance is an increasingly common employee benefit in the US, with enrollment growing 12 percent annually since 2014. Offering the benefit, as well as providing bereavement leave for the loss of a pet, are two low-cost ways you can make animals a part of your culture without actually having them in the workplace.
Increasingly generous pet policies are becoming the norm in start-ups and are quickly catching on at larger companies. While they aren't for everyone, the positive impact animals can have on employee morale, creativity, and collaboration is well documented. Weigh your options carefully. Given enough time, don't be surprised if your furry colleagues turn out to be your company's most valued contributors.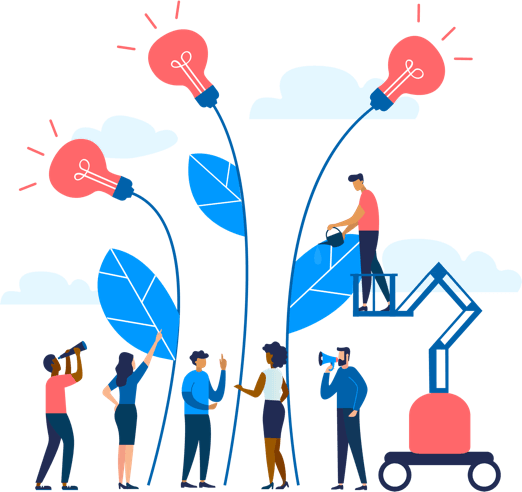 See how Namely's flexible solution will help you streamline your HR processes by having your people, payroll, and benefits info all in on place.
Get a demo
Subscribe
Get the latest news from Namely about HR, payroll, and benefits.
Get the latest news from Namely about HR, Payroll, and Benefits.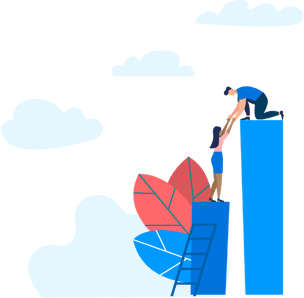 X
Get the latest news from Namely about HR, Payroll, and Benefits.