HR
A Day in the Life of an HR Professional: Ariel Lopez

What does an HR person do all day? Every HR professional knows there's no such thing as a "typical" day at work. In our Day in the Life series, we speak with pros from a variety of cities and industries to get a snapshot of their work lives.
Title: Culture and Geek Resource Manager
Company: Geek Powered Studios
Location: Austin, TX
Industry: SEO and Digital Marketing
Number of Employees: 24
HR Team Size: 1
Years of Experience: 3.5 years
College Major: Photographic and Digital Imaging
Favorite part of HR: "Employee relations is by far the best part of my job, and I especially love onboarding. It's such an exciting time, and it gives me the opportunity to get to know new hires. It's so rewarding to see candidates through the full cycle of recruiting and interviewing, and then finally get to bring them on board. I love having a hand in setting them up for success."
Ariel handles everything HR for Geek Powered Studios, a full-service digital marketing agency located in Austin, Texas. Though Ariel has only held an official HR title for the past three and a half years, her prior background in retail gave her the opportunity to oversee aspects of onboarding, payroll, and employee management long before her role at Geek Powered Studios.
In her previous role at a day spa, she managed one of the organization's top-grossing clinics in the Austin area, introduced training programs for other clinic locations, and implemented hiring and onboarding initiatives. This ultimately led her to pursue a formal career in HR, and she has been a one-woman HR show ever since. Here, she gives us a look into a typical day:
6:00 a.m.: I wake up and take my dog, Austin, for a walk. Our office is dog friendly, so when he's on his best behavior I put him in the car with me, and we head to work.
7:15 a.m.: If a new hire is starting, I come in early to make preparations for their first day. But first things first, I need my coffee.
7:30 a.m.: Once I'm caffeinated, Austin gets the "zoomies," so I run him around the office to greet everyone and score some belly rubs.
8:00 a.m: After all the excitement, he usually crashes on the couch in my office, and I get ready for the new hire. I make a copy of our field training manual, which includes a Geek Scavenger List designed to help them find and get to know everyone on the team. I also grab a company t-shirt, koozie, stickers, and any other company swag we have to welcome them.
8:30 a.m.: Starting a new job can be intimidating, so on mornings when a new hire is starting, I bring in a treat for the whole team (usually donuts). Everyone congregates in the kitchen and introduces themselves to the new employee.
9:00 a.m.: After breakfast, I get new hires started by onboarding them into Namely. I introduce them to the platform and help them fill out any forms we need to get them all set up with payroll and benefits.
10:00 a.m.: The employee handbook is packed with need-to-know information, so I have new hires read through it and ask any questions that come up. Once they finish, I recap any key points to ensure they don't miss anything important. I make sure they understand our 90-day trial period, in which we make sure the hire was a right fit. I also explain our adaptive scheduling policy where employees have the flexibility they need to do high quality work, no matter what that means for facetime. I also highlight our pay cycle, performance reviews, and PTO policy.
Before wrapping up the handbook, I briefly explain our resignation and exit interview process. I don't dwell on this, but it is important for them to be aware of our offboarding policy, so I always point it out.
12:00 p.m.: This usually takes us to lunch time, so first I take the new hire around the office to show them the restrooms, coffee, and snacks. I also offer tips about local lunch spots—Torchy's Tacos is a favorite. Then they go out to lunch with their team. Sometimes I'll join, but I like to use this time to get caught up on emails or anything that's come up while I was in onboarding.
1:00 p.m.: Next, the new hire has 1:1 onboarding sessions with various employees around the company. First they meet with our CEO who shares his vision, upcoming initiatives he's excited about, and the evolution of the company.
During this time, I catch up on any other work that needs attention. I tackle a mix of recruiting initiatives, such as reviewing resumes and phone screens. I usually have at least one open role I am actively recruiting for. We have a thorough interview process, which includes a phone screen, an in-person interview, and an assessment. Candidates don't need to be perfect, but we want to make sure they're a good fit for our company culture and would work well with the team.
2:30 p.m.: After the small sessions, the new hire also receives training on some of the tools we use in the office. I utilize this time to work on building our training programs for directors and team leads. As we grow, we need better training processes in place that support our cultural initiatives and employee feedback. For example, I have been working on training managers to create 30-, 60-, and 90-day onboarding templates for new hires.
3:30 p.m.: After the training sessions are complete, I sync back up with the new hire to debrief the day and respond to any questions that came up. We discuss what to expect for day two, where they will shadow a mentor from their team.
4:00 p.m.: I typically let new hires leave a little early. Day one is pretty easy, but it can also be overwhelming. I want to make sure everyone starting feels comfortable jumping in head first.
5:00 p.m.: After I wrap up any remaining items on my to do list, Austin and I head home for the day—but never without stopping for a few belly rubs on the way out.
Stay tuned for more in our Day in the Life series, where we showcase the minute-by-minute responsibilities of real HR professionals.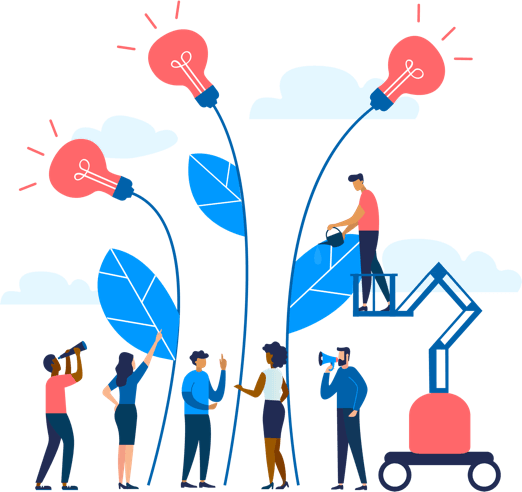 See how Namely's flexible solution will help you streamline your HR processes by having your people, payroll, and benefits info all in on place.
Get a demo
Subscribe
Get the latest news from Namely about HR, payroll, and benefits.
Get the latest news from Namely about HR, Payroll, and Benefits.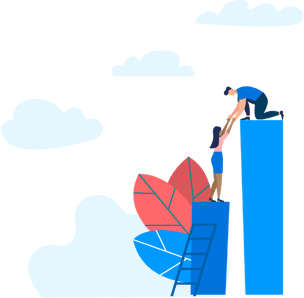 X
Get the latest news from Namely about HR, Payroll, and Benefits.