HR
Day in the Life of a People Analyst: Sarah Mann

What does an HR person do all day? Every HR professional knows there's no such thing as a "typical" day at work. In our Day in the Life series, we speak with pros from a variety of cities and industries to get a snapshot of their work lives.
---
Meet Sarah Mann
Title: Sr. Manager, Analytics & People Operations
Company: Namely
Location: New York, NY
Industry: HR Technology
Number of Employees: 550
HR Team Size: 23
Years of Experience: 10
College Major: Spanish and Psychology
Favorite Part of People Analytics and Operations: "I love how we get to be the glue that keeps our people operations moving. We get to deal with all things ops, tech, and data, so no day is ever the same!"
Sarah Mann is serious HR operations, technology, and data. She leads Namely's new people analytics and operations team, which gathers metrics and data for the HR team and company executives, ensuring they have the data they need to make important people and business decisions. When she's not pulling reports or drawing insights, Sarah assists her team with larger projects, like streamlining processes and ensuring Namely's employee lifecycle is setting people up for success.
Here she gives us a look at a typical day in the life of a people analytics manager:
5:00 - 5:30 a.m.: I'm an early bird, so I'm usually up around 5 a.m. I like to get going in the morning, so I'll get ready and out the door shortly after that.
6:15 - 7:00 a.m.: My commute is my "me-time." I take two subway trains to get to work, so I usually use the time to listen to music, check the news, and mentally get ready for the day.
7:00 - 8:30 a.m.: I normally get into the office around 7 a.m. I love getting there early—I usually get the most work done when the office is quiet. I'll usually beeline it for the coffee. That early, caffeine is a must. When I sit down at my desk, I'll go through my emails, check the Namely feed, and reply to any new posts in the Data Collective. Then, I try to tackle work that requires more thinking, like better ways to use Namely or using my morning freshness to tackle some data work.
8:30 - 9:30 a.m.: This is usually when the rest of my team trickles into the office. Usually, we start seeing an uptick in employee inquiries around this time, so I'll help the team as needed.
9:30 - 10:00 a.m.: I'll take care of any day-to-day responsibilities, like making sure any employee lifecycle changes are up to date in Namely. I'll touch base with my team and get a feel for what they're working on so we can get prepped for the day.
10:00 - 12:00 p.m.: Right now, my team and I are doing reporting on Q1 performance. I'm pulling reports on attrition, termination reasons, new hires, etc. for our teams. We can now compare our company data to benchmarking data directly within Namely on the company insights dashboard. That's been super helpful come reporting time. We're drawing some key insights and noting areas of growth to help inform business decisions this quarter and beyond.
12:00 p.m.: I try to step out for some air, especially when the weather is nice. I go for a quick walk, listen to some music, catch up with colleagues, and pick up lunch.
12:45 p.m.: After lunch, I usually have quite a few meetings. Lately, we've been reviewing our current company policies and proposing new ones we want to establish, as well as discussing the best way to leverage Namely to communicate and implement them.
1:30 p.m.: This is usually when I sit down to handle the day-to-day management of our other HR technology and tools. Right now we're working to introduce a new pre-hire assessment tool, so I've been scheduling vendor calls during this time too.
Thursdays at 2:00 p.m.: We have our weekly team meeting on Thursdays. We update each other on what we're working on and put our heads together to brainstorm collectively. Since we're still a new team, we've had internal speakers come in and talk about their role and experience at Namely. It helps us build relationships across teams, as well as learn more about other departments.
3:00 - 4:30 p.m.: My afternoons vary by day, but my team usually has a weekly sync with our product team to go over any upcoming releases and provide feedback. We help test out new features, share our experience with the product and how we use it, and then let them know what we think of the new tools and designs.
We also have a biweekly department meeting, where we share a list of all our projects across operations, process, tech, people programs, and data. It helps us stay up to date on how projects are progressing and make sure we're working on the right things. Right now, my team is working on enhancing our new hire onboarding program and making sure the transition from candidate to employee is as smooth as possible and sets people up for success.
4:30 - 5:00 p.m.: I like to take the last part of my day to prep for the day after. I like to make sure I'm set up for success and have everything I need to hit the ground running the next morning.
5:30 p.m.: Some nights I like to treat myself to a spin class after work. I love Soul Cycle!
7:15 p.m.: When I get home, I'll either be lazy and order dinner in or I'll make a simple meal. If I don't go to spin class, I might meet up with friends for a quick dinner, but I like to keep my weeknights pretty quiet.
8:00 p.m.: I try not to watch too much tv, but after dinner I like to give myself time to catch up on a Netflix show.
8:30 pm: I try to video chat with my 18-month-old niece who lives on the west coast a few nights a week. It's great to see her grow up and still be a part of her life even though she's on the other side of the country.
9:00 pm: Since I wake up so early, I try to head off to bed pretty early. I might sneak in a quick scroll through social media, but try to relax and nod off pretty quickly!
---
Stay tuned for more in our Day in the Life series, where we showcase the minute-by-minute responsibilities of real HR professionals.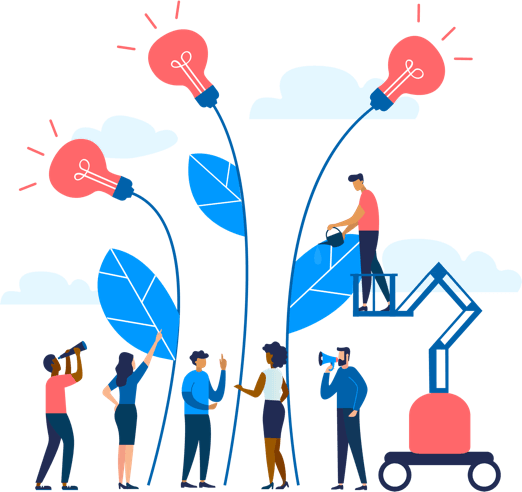 See how Namely's flexible solution will help you streamline your HR processes by having your people, payroll, and benefits info all in on place.
Get a demo
Subscribe
Get the latest news from Namely about HR, payroll, and benefits.
Get the latest news from Namely about HR, Payroll, and Benefits.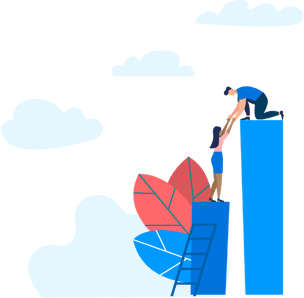 X
Get the latest news from Namely about HR, Payroll, and Benefits.