HR
Namely Raises $50 Million to Deepen Investment in Midmarket Companies

At Namely, our mission is to help mid-sized companies build better workplaces. To fulfill that mission, we work tirelessly to provide a best-in-class HR, payroll, and benefits platform for the companies we support (over 650 companies, at last count!).

We're thrilled to announce that Namely has raised an additional $50 million in funding from leading investors. In addition, we're debuting two significant new features: an enhanced time management platform and the Namely Health Advantage.

Namely Raises $50 Million
Since Namely's start in 2012, we are proud to have worked with leading investors to make our dream HR platform a reality. This most recent $50 million round of funding was led by new investors Altimeter Capital and Scale Venture Partners.
"Namely has built an exceptional HCM product for the mid-market and is well-positioned as the industry continues to shift to cloud-based end-to-end solutions," says Nikhil Sachdev, Partner at Altimeter Capital. "We are excited to partner with Namely and support their continued growth."
Altimeter Capital and Scale Venture Partners were also joined by longtime investors: Sequoia Capital, Matrix Partners, True Ventures, Greenspring, and Four Rivers.
"Namely's growth and dedication to giving HR leaders what they need to succeed continues to impress us," adds Adam D'Augelli, Partner at True Ventures.
With this investment, Namely is deepening our commitment to mid-sized companies and accelerating the features and services that matter most to them. Before we share what these new features mean for Namely, we want to share why mid-sized companies are so central to our mission.
Why the Midmarket is Namely's Market
The midmarket—typically defined as companies with 20-2,000 employees—represents the largest single group of employees in the United States, according to US Census data. In hard figures, we're talking about more than 600,000 companies that employ over 50 million employees nationwide. That is a tremendous number of people, and we think great HR technology has the potential to better their lives.
Think of it as a Goldilocks scenario. On one hand, you have small businesses, the majority of which go out of business within ten years. On the other, you have enterprise companies, 52% of which have disappeared since 2000. But midmarket companies are just right: they are adding jobs rapidly (two times faster than enterprise), responding quickly to customer needs, and driving innovation across industries.
"From day one, we have been committed to creating an HR platform that employees love to use," explains Matt Straz, Namely's Founder and CEO. "We're proud to fulfill this promise for mid-sized companies across the US. These are the companies driving innovation, and we're fortunate to support them in building better workplaces where their people can do amazing things."
For far too long, HR technology has ignored this segment of the workforce. Midmarket employees are at the heart of our economy, and as these companies support us, it's time for HR technology to fully support them.
The Midmarket's Unique HR Needs
In order for midmarket companies to thrive, they face core challenges: growth, profitability, and regulation. But the good news is that these challenges are driven—and solved—by HR:
Enhanced Time Management
We're proud to help mid-sized companies streamline HR, payroll, benefits, and talent management in one platform. But our goal has always been to create an HR platform that's friendly, intuitive, and used by everyone in the company, every business day.
Today's mid-sized companies have a mix of salaried and hourly employees. That's why we're excited to introduce enhanced time management. Our new solution, in beta during Q1, includes greater software functionality for managing an hourly workforce, along with hardware for clocking in.
Namely's time management solution is comprehensive for HR admins, managers, and employees. By offering time management alongside HR, payroll, and benefits, Namely directly provides everything mid-sized companies need to manage both salaried and hourly workforces. In particular, this development will help us better serve the 58.5% of the American workforce comprised of hourly workers and allow us to support industries like healthcare, retail, manufacturing, and many more.
Namely Health Advantage
Small and mid-size businesses are often hit the hardest by rising healthcare costs. The new Namely Health Advantage is designed to provide mid-sized employers access to benefit options traditionally reserved for large employers.
The Namely Health Advantage pools together companies to both offset the risk and lower the price of delivering great healthcare. Now, employers will have more control of health insurance cost and plan design, as they work to provide compelling packages for their employees.
--
"Namely is truly the leading HR platform for mid-sized companies everywhere," adds Stacey Bishop, Partner at Scale Venture Partners. "They've made HR a differentiator for their clients—providing the best possible experience for employers and employees alike."
With this additional round of funding and key product enhancements, it's the perfect time for us to reflect on our mission and the companies we support. We look forward to a bright future of working together to build better workplaces.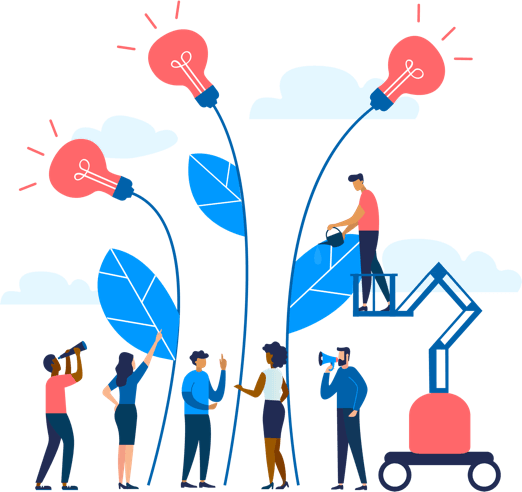 See how Namely's flexible solution will help you streamline your HR processes by having your people, payroll, and benefits info all in on place.
Get a demo
Subscribe
Get the latest news from Namely about HR, payroll, and benefits.
Get the latest news from Namely about HR, Payroll, and Benefits.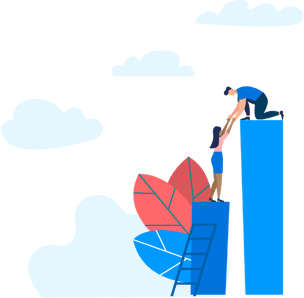 X
Get the latest news from Namely about HR, Payroll, and Benefits.