HR
Meet Namely: Brett Berman

When Brett Berman first joined Namely in 2014 as a software engineer, the company only had 15 employees. At the time, he had no idea Namely would grow to become the company it is today. Five years later, Brett is now an engineering director and Namely has over 500 employees. When Brett isn't helping his team enhance the product, he loves roasting his own coffee and training for marathons.
We sat down with Brett to learn more about his role and what it's been like to be a Namely engineer over the years.
How did you end up in your role at Namely?
I was always fascinated by computers and business. My father was a programmer and had his own software company, so I was always fortunate enough to have a computer—or more—around the house. When I was about six or seven years old, I taught myself basic coding language and would make text games. Later in middle school, I taught myself HTML and played around with making websites. It seemed really natural when I went to college to pursue a degree in computer information systems.
When I graduated from college, I moved to New York and held various roles in IT consulting and web interactivity, which exposed me to a ton of different technologies. At one point, I found myself working at a small agency that actually helped develop some of the alpha versions of Namely. I didn't get to work on the project then, but it piqued my interest so I kept in touch with some of the engineers. When I was looking to take the next step in my career, I realized I wanted to work on a product and reached back out to a few of them.

Namely was still really small when I joined. We only had about 15 employees and a small number of clients. I started out as a software engineer (engineer I), but I found that as time went on I spent more of my efforts building our engineering team and processes to support our growth and help push the platform forward. That gradually led me to do more and more of the management work that I do today as a director.
What's your favorite thing about your role?
I was the engineering team's first payroll engineer. Seeing how far we've come and what our plans are for the future is really fulfilling. Every day I get a high-level view of all the areas we're building on, how much progress we're making, and how much progress we're going to make in the near future.
What does your average work week look like?
At this point in my career, I spend a lot of time in meetings. Sometimes they're higher level meetings driving alignment around our company or department OKRs, and other times I'm in one-on-ones with my peers and direct reports.

One of the most important things we can do to be successful is to be aligned. We need to make sure everyone understands our goals and is working towards the same thing. Basically, I do whatever I can to remove roadblocks, drive alignment, and help my team and individual engineers succeed.
Is there something that would surprise people about your job?
My area of focus is on our payroll product. You might think that sounds dry, but payroll is actually very interesting. You don't realize how nuanced and complex of a space it is until you work in it!
If you weren't in this role, what would you be doing?
I love coffee! For a while, I roasted my own coffee and sold it as a side hustle. Now I just home roast for myself, but if I wasn't working I think I would devote more time to that. It's fun to make a product that everyone loves!
What's your favorite thing about working at Namely?
It's exciting. Throughout my time at Namely, there's been a lot of growth and change. It never feels stale and it never feels the same. There's always a lot of opportunity for employees to grow and take on new challenges. Over the years, it has been exciting to watch my teammates grow to take on new roles and responsibilities.
What's your favorite thing about working in the engineering department?
As cliché as this sounds, it's the people I get to work with every day. We've built an engineering team that's full of smart people. Everyone is respectful and has great opinions—from my boss down to our junior engineer. That leads to a lot of lively conversations and debates around how best to grow our platform, but we make sure that everyone feels they have a voice. There are no big egos here. We're all in this together to build the best products for our clients and help them build better workplaces.
What's your favorite office snack?
The angel on my shoulder wants me to say the fruit and the avocados, but depending on the day...it's probably the Chex mix or pretzels. It's all about balance.
What's something your coworkers don't know about you?
I once won a hot pepper eating contest. I ate three ghost peppers. I don't recommend it, but it can be done.
Do you have any advice for someone who wants to do your job?
You have to be someone who gains more satisfaction from the accomplishments of your team than from your own individual tasks. As a manager, you don't always get to work on the most glamorous projects. I think if you're doing a good job as a manager, you end up giving the more fun, technical work to your engineers. You have to want to help them succeed.
What do you like to do outside of work?
I love running. I'm currently training for my fourth marathon. I just signed up for the San Francisco Marathon. I've done the New York City Marathon twice and the Chicago one once. I also love cooking and spending time with my fiance, Krystal.
What was your best day at work?
I love the day after any successful new feature release. We can see how many people are using and engaging with what we created. It makes the hard work all worthwhile.
Who has inspired you to get to this point in your career?
It would be a combination of all the incredible people I work with. My boss and my team push me to be a better engineer and to bring great ideas to the table.
Anything else you want to share about yourself or Namely?
We're always looking for talented engineers and engineering managers! Check out our careers page to see and apply for our open positions.
---
At Namely, our coworkers are one of the top reasons we love what we do. The Meet Namely series spotlights real Namely employees across the company. Read on to learn how our employees are helping us build better workplaces.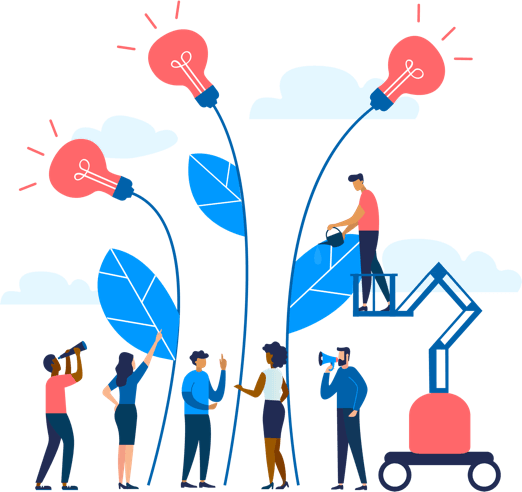 See how Namely's flexible solution will help you streamline your HR processes by having your people, payroll, and benefits info all in on place.
Get a demo
Subscribe
Get the latest news from Namely about HR, payroll, and benefits.
Get the latest news from Namely about HR, Payroll, and Benefits.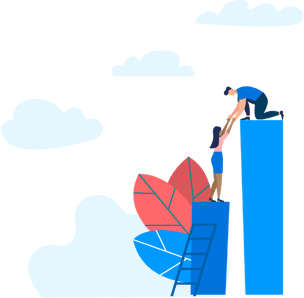 X
Get the latest news from Namely about HR, Payroll, and Benefits.