HR
Meet Namely's 2018 HR Scholarship Winners: Michael Fuller

After our judges pored through dozens of compelling applications, we're thrilled to introduce this year's Namely HR Scholarship recipients! Each one comes from an entirely unique location, company, and background.
Michael Fuller is a student at Western Kentucky University and is currently finishing up his last semester to receive a degree in business management. He is in charge of almost all HR activities at Stryker Logistics, and also helps source and manage current customer relationships. That may sound like a tall order, but Michael's passion dives him to accomplish it all with energy and enthusiasm.


Michael Fuller
Namely Scholarship Runner-Up


HR and Account Manager

,

Stryker Logistics


Bowling Green, KY


How did you "fall" into HR?
Looking back on it, I was destined to end up in HR one way or another. When it came time to decide my major in college, I initially chose psychology but quickly realized I was fit for more of a business-related path. Over the next four years I worked through the ups and downs until my fall 2017 semester, when I began gaining interest in HR.

I began a course called "International HRM" with Dr. Dana Cosby, who truly changed everything for me. I've always been torn between wanting to make enough money to be comfortable, but also doing something where I know I'm making a difference in someone's life. Dr. Cosby opened my eyes to how HR can do both. Dr. Cosby caught me at a time when I was doubting my entire career path. Finding this new light in HR gave me a newfound motivation to move forward. From that point forward, Dr. Cosby became a mentor to me.
Fast forward to the spring, Dr. Cosby set me up with a few interviews, but I never got a call back. I continued working as a laborer on a construction crew until I ran into her on campus and she offered me a job as an HR intern at Stryker Logistics. I began as an intern, and before I knew it I was promoted and took over all HR activities. This was the exact moment I fell into HR.


What HR challenges do you face?
The Namely HR Scholarship will not only help me build a better workplace, it will help me build a better community. The Bowling Green area has a major challenge right now with workforce participation. According to the Kentucky Chamber Workforce Center, our state is ranked seventh lowest in the United States for workforce participation. This issue leaves a lot of open jobs that need to be filled, especially with Bowling Green's ever-growing manufacturing industry.

There are a few main reasons for this, one being that a lot of potential employees in Bowling Green lack the soft skills needed to get a job. Another big reason for this challenge is distance. The U.S. Census Bureau reports that the average time to travel to work in Bowling Green is over 17 minutes, but the estimated percentage of people in poverty is almost 30 percent.

My vision is to use the information, networking, and resources from the Namely HR Scholarship to help better my community, but also to help me to tackle bigger, tougher problems in the future as an HR professional.


What is your primary area of focus?
When people think of Stryker Logistics they think of transportation services. That's correct, but what most people don't know is that Stryker Logistics offers a talent pipeline to many manufacturing companies in the Bowling Green area. This is the biggest part of my job. I reach out to my resources in the community to find these individuals who lack the soft skills to get these jobs on their own. I primarily focus on the refugee and immigrant population to help them find employment, but also work with a lot of other individuals who don't have the means to find work.

I work with local churches, interpreters and translators, and the Goodwill employment center to help these individuals learn soft skills and find permanent employment. A lot of employers lack qualified, hardworking employees, so I work to give them just that. One company needed a welder and I had one, but he was homeless. I gave him a ride to work every day until he could buy his own car, fronted his checks days early so he could get food, and eventually got him hired full-time by that company. Lately, I help about four people get hired each week.


What motivates the work you do?
My efforts as a manager have been a win-win for everyone involved. I have been able to fulfill my desire of helping people. I've been able to employ people in a community that's been lacking in workers, and my company has grown in its public values and reputation. I have been selected as one of 20 individuals in the State of Kentucky to go through the Talent Pipeline Management Academy and will be a leader in solving this issue in my local area. I can't explain how excited I am to expand on the change that I'm making in people's lives.

Beyond the issues I mentioned, there are so many other areas of HR where I want to make a difference. Discrimination in the workplace, equal employment opportunities, and most importantly, just letting workers know they have someone on their side. I care about people deeply and I dream about the future of HR. It's on my mind every single day.

---

Congratulations Michael and to the other recipients of the 2018 Namely HR Scholarship. Learn how our winners were selected by reading our judging recap.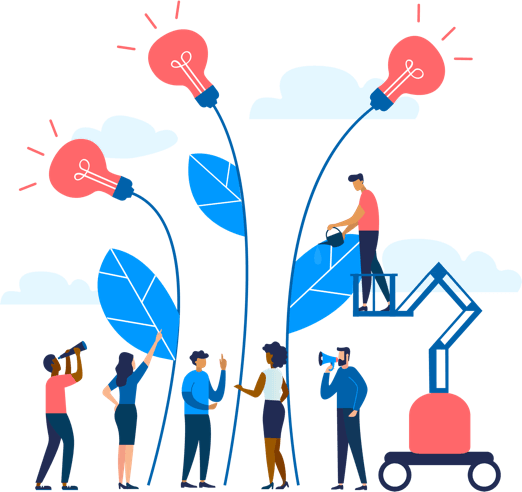 See how Namely's flexible solution will help you streamline your HR processes by having your people, payroll, and benefits info all in on place.
Get a demo
Subscribe
Get the latest news from Namely about HR, payroll, and benefits.
Get the latest news from Namely about HR, Payroll, and Benefits.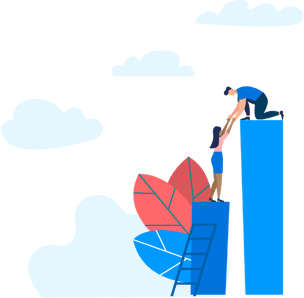 X
Get the latest news from Namely about HR, Payroll, and Benefits.