Benefits
20 Unbelievable Workplace Perks

Company culture has become the most important factor in attracting and retaining employees, so it's more crucial than ever to offer perks that resonate. As more companies restructure their benefits offerings, many are turning to creative perks to showcase their culture, attract prospective employees, and increase employee happiness.
To help inspire you, we've rounded up 20 of the most innovative perks offered right now:

1. Weekly Onsite Acupuncture
cThru Media, San Diego, CA
Employees are given a 30-minute acupuncture session each week and provided with any herbal supplements that the acupuncturist recommends—all paid for by the company. This emphasizes the company's focus on employee well-being, which is a crucial part of their culture.
2. The Royal Treatment
The Zebra, Austin, TX
Employees receive free monthly in-home cleaning services as well as a monthly Treat Yo'Self perk to indulge in anything that makes them happy—pottery classes, yoga, manicures, you name it!
3. Entrepreneurial Backing
Gust, NYC
Gust supports employees who leave the company to start their own ventures with both their blessing and often financial investment and help raising venture capital. So far, six companies have spun out of Gust, one of which went on to have a multi-million dollar exit to Google.
4. Spontaneous Appreciation
Staylisted, Phoenix, AZ
Every week employees are treated to something different—usually coffee or food, but sometimes even in-office massages or paid half-days on Fridays. Perks at Staylisted are more sporadic than planned, which makes the employees feel appreciated, rather than entitled.
5. Paid Sabbatical
Red Frog Events, Chicago, IL
For every 5 years worked, full-time employees are eligible for a fully paid, one-month sabbatical and a generous travel stipend. Employees have traveled all over the world to places like Sri Lanka, New Zealand, Thailand, Greece, Bali, and more. The founder sees endless benefits to travel, cultural exploration, and downtime from work, which all contribute to enhanced creativity.
6. Exercise Incentive Program
Coalmarch Productions, Raleigh, NC
Beyond your basic gym-reimbursement, employees can receive up to $50 per month just for simply participating in activities like walking, running, biking, swimming, kayaking, hiking, yoga, surfing, rock climbing, weight lifting, group classes, and more.
7. Maternity Concierge Program
Fifth Third Bank, Cincinnati, OH
Aimed at retaining women in the workforce, this program supports pregnant women and new moms in balancing family and career responsibilities so they never have to make a choice. The concierge service is free to all women—whether they are tellers or execs— and can be used to research daycare, run errands, plan baby showers, and more.
8. 24/x7/x365 Quality Meals
PhoenixNAP Global IT Services, Phoenix, AZ
As a data center that is open 24/7/365 days a year, PhoenixNAP offers its employees have access to three high-quality chef-prepared meals every day. Healthy and high-quality food is served and employees are invited to give feedback on the meals offered to help influence future menus.
9. Vehicle Purchase Assistance
Near Perfect Media, Bloomfield Hills, MI
Employees can receive $100 per month towards a vehicle lease or purchase when the transaction is through a client dealership.
10. Music Room for All Employees
GreenPal, Nashville, TN
Because GreenPal is headquartered in Nashville, many employees are either musicians or play for fun. Playing an instrument has been scientifically proven to engage practically every area of the brain at once. The brain is a muscle and playing music helps strengthen functions like creativity.
11. Employee Coffee Card
Highfive, Redwood City, CA
Employees can use this credit card to get out of the office for a coffee. The only requirement is that they go with at least one other employee. This helps employees get to know each other, especially team members that wouldn't normally work together. To find other people open to go on a coffee walk, employees use a special #coffee Slack channel.
12. Up to $1,000 Toward Moving
Postali, Columbus, OH
Employees can receive $1,000 toward professional moving services, so they don't have to rely on coworkers and friends. With the competitive the housing market, this helps relieve moving-day stress once you're ready to make the move.
13. $500 Monthly Rewards
Cache Ventures, locations in New York and Los Angeles
It's inevitable that a portion of every employee's paycheck is spent on work-related activities, such as gasoline. Cache employees work hard, so to show their appreciation, the company provides this reward program to help cover those expenses.
14. Monthly 'Take a Breather' Day
Imaginaire Digital, Nottingham, England
Employees receive an additional day off once a month to do whatever they want—no questions asked, no guilt. They have to book it in advance so that everyone isn't off at the same time, but it helps release stress and keeps them enthusiastic about their work.
15. Tattoo Reimbursement
ImagineDesign, Manassas, VA
Employees are eligible for up to $150 per year to go get some ink. The only catch is that tattoos should not be on the neck up or anywhere that can't be covered with regular clothing.
16. Personal Care
1SEO, Bristol, PA
Employees can schedule time slots to work out with a full-time onsite personal trainer during the day. Management also brings in someone to give haircuts every three weeks.
17. Monthly Onsite Oil-Changes
One Click Ventures, Greenwood, IN
Once a month, employees can utilize a car service that comes to the office to help anyone who needs a brake check, oil change, AC repair, or general tune up.
18. Two Field Days a Year
Fieldtrip, Louisville, KY
Field Days help employees grow as individuals, and the agency as a whole. Each employee has the chance to go out on their own, try something new, and bring their inspiration back to office. The experience should relate back to the mission, for example, one employee confronted her tendency to over-plan by booking a spontaneous flight to Colorado.
19. Paid Humanitarian Trips
Experticity. Salt Lake City, UT
Each year, charitable employees are eligible for an all-expense paid humanitarian trip to countries like Nepal, Bolivia, Kenya, and Ecuador—the employee only has to pay for airfare. This fosters a culture of generosity and selflessness within the company.
20. Dog friendly Office
Mercaptor Discoveries, Novato, CA
Most team members bring in their dogs on a daily basis!

Innovative perks are changing the game for recruiters across the board, so how can you set your company apart? Drill down into what makes your culture unique and build perks around it. These don't have to be costly, but should reflect your commitment to employee happiness. If your employees are committed to wellness, for example, consider starting a meditation program or sports league. Or, if you have a lot of foodies, organize a weekly restaurant night. Your goal is ultimately not to attract all candidates, but rather the right candidates for your culture.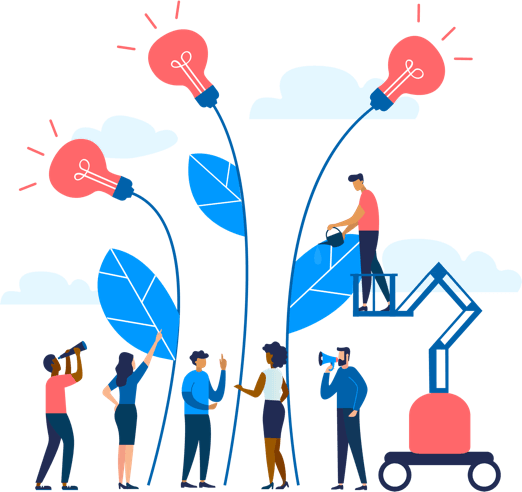 See how Namely's flexible solution will help you streamline your HR processes by having your people, payroll, and benefits info all in on place.
Get a demo
Subscribe
Get the latest news from Namely about HR, payroll, and benefits.
Get the latest news from Namely about HR, Payroll, and Benefits.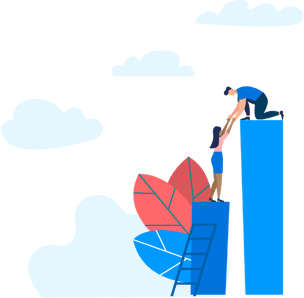 X
Get the latest news from Namely about HR, Payroll, and Benefits.