Benefits
Benefits Spotlight Series: SWORD Health

Employee benefits have never been more important. And as companies adjust to the new reality brought about by COVID-19, employers and employees alike are beginning to identify gaps in their benefits programs.

There are a multitude of vendors in the marketplace that offer niche, yet important, benefits to consumers. In an effort to bring these vendors to the forefront, Namely launched a Benefits Spotlight Series to help your company learn about the many options available when it comes to strategic additions to a benefits offering.
Our next partner in the series is SWORD Health.
SWORD Health is a digital musculoskeletal (MSK) care provider that's on a mission to free two billion people from chronic and post-surgical pain. SWORD uses body sensors in conjunction with their proprietary platform to connect patients with expert physical therapists. Their goal is to provide in-home treatment plans that are efficient and less costly than traditional alternatives.
Kyle Spackman, SWORD's Vice President of Sales, took some time to discuss with Namely how SWORD can help employers tackle MSK claims while providing a preferable, tech-forward experience for employees.
1. What is the origin story of Sword Health?
SWORD Health was launched in 2014. Our founders were inspired by the challenges our CEO, Virgílio Bento's, brother faced recovering from an accident in his native Portugal. Their vision was to create a next-generation physical therapy experience, combining the most advanced tech with the best care to make PT more convenient, more accessible, and more effective.

Five years later, we've grown into a diverse team of over 100 employees with customers on several continents. We now cover 1.4M lives and have won a number of prestigious awards and earned several accreditations. We're excited about our momentum.

2. So, how does it all work? How does an employee perform the guided exercises and engage with their assigned Physical Therapist? Furthermore, how are you interpreting the data for ongoing treatment?
Our goal is to provide the highest quality care to each SWORD member. From the beginning, each member is assigned to a licensed Doctor of Physical Therapy, who will work with that member throughout the program. The member and PT start with an in-depth consultation via video to assess the member's medical history and condition and define goals for treatment.

Then, the PT designs an exercise program personalized to the member's needs. The member receives a kit in the mail that includes wearable motion sensors and a tablet to access and perform their prescribed exercises from the comfort of their home. The kit is easy to use and helps members perform their exercises correctly with real-time feedback by monitoring movement 5x better than the human eye. In our clinical trials, we've seen this combination of best-in-class tech and care outperform traditional PT by 30%.

Throughout the program, the participant's PT analyzes each session, and based on sensor data, can update the exercise program as needed, this usually happens a few times every week. The PT will check in via chat to make sure the member stays informed, supported, and motivated.

3. How has COVID-19 allowed Sword Health to help employees suffering from MSK issues?
The pandemic has forced MSK patients to delay in-person treatments and elective surgeries. Helping those patients manage their pain and recover from their conditions while at home is more important than ever. Compounding this issue is the fact that millions of Americans have been forced to work from home. Back, neck, and hip pain are just a few of the MSK issues that are on the rise amongst those with makeshift home offices.

Digital solutions have been on the rise for years now. COVID-19 has only accelerated what was already happening. As a result, employers are prioritizing digital solutions for their members and are taking this opportunity to look for the highest quality programs.

We've been able to help employers fill that gap in care by offering a clinical-grade, virtual solution that's been proven to outperform traditional physical therapy. With SWORD, employers don't have to compromise quality for access.

4. What is your typical utilization per 100 employees? Does an employer pay for their entire population or just those who sign up for Sword Health's services?
About 50% of American adults suffer from some sort of MSK condition, so we start from there. Typically, enrollment rates are somewhere in the 5-10% range depending on the employer's goals and employee profile.

MSK is the largest health cost spend for American businesses (~200B a year) so that 5-10% utilization of SWORD could represent millions of dollars in potential savings, not to mention the obvious health benefits to a member that receives the right care and can avoid unnecessary imaging, surgery, or opioids.

SWORD's employer pricing is based on utilization. Our customers only cover the costs for members that use our program. This structure helps us provide our customers with great value for their employees and great ROI for them.

5. MSK issues typically affect a small part of an employer's population, however, can be responsible for a high percentage of overall claims. How does your pricing model and medical claims integration help employers mitigate these costs?
Agreed. As we just covered, MSK is a huge cost driver, in fact, 1 of every $6 spent on healthcare by American businesses goes towards MSK. Our pricing model gives employers confidence that costs will reflect utilization rates. They pay for members that actually use our program. Couple that with the fact that we offer a 1:1 ROI guarantee and can bill through claims, and we think that we've got a very compelling solution to offer for employers.

6. What is the future of Sword Health? What are some services you currently do not offer but plan to offer in the future?
SWORD's focus will continue to be on providing the highest quality digital MSK solution on the market. Making a positive impact on MSK will mean relief for millions of people in America and billions of dollars in cost savings for American businesses. We're excited about the future.
---
If you would like to learn more about SWORD Health, Namely's Managed Benefits Pro offering, or how Namely's Managed Benefits Team can help you pinpoint impactful additions to your employee benefits package through our proprietary employee benefits survey, please do not hesitate to contact me at vin.didonna@namely.com! You can also click here to schedule a demo.
Check out our previous installation in the Benefits Spotlight Series with Origin here.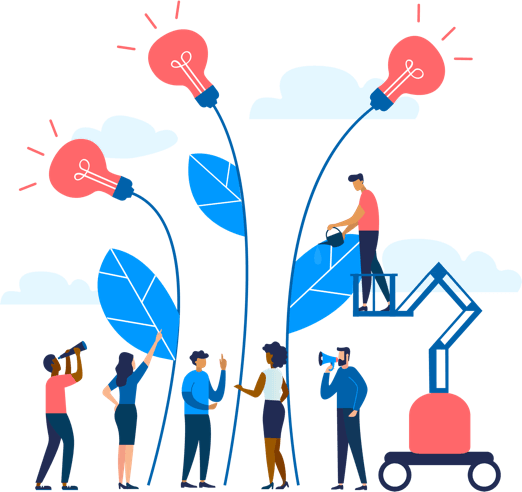 See how Namely's flexible solution will help you streamline your HR processes by having your people, payroll, and benefits info all in on place.
Get a demo
Subscribe
Get the latest news from Namely about HR, payroll, and benefits.
Get the latest news from Namely about HR, Payroll, and Benefits.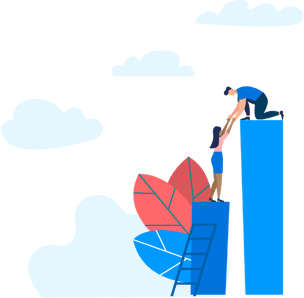 X
Get the latest news from Namely about HR, Payroll, and Benefits.