HR
How to Start an Office Meditation Program
Close your eyes. Breathe in, breathe out. Relax your muscles. In the darkness under your eyelids, you see something taking shape. It's an article on meditation at work.
Meditation's positive influence on both mind and body is well-documented. From bringing down blood pressure to helping the addicted quit smoking, the list of benefits is diverse and growing every day. That has led many to bring meditation or "mindfulness" into the workplace, with varying results.

Rolling-out a corporate initiative around mindfulness and wellness doesn't have to be difficult. Follow our instructions and you might just find your own HR nirvana.

The Benefits of Meditation
Though still a novelty in the working world, office meditation has been embraced by a growing list of well-known companies. Apple, Nike, Yahoo, and McKinsey are just some of the big names that have warmed to idea. Google, never late to the party, has its own cheekily named "Search Inside Yourself" program.

Why all the attention? A third of Americans admit to being overwhelmed by work-related stress, per a recent American Psychological Association study. Those feelings can have a tangible impact on the bottom line, with an estimated $200 billion lost annually as a result of employee burnout. In response, companies have turned to a variety of solutions (foosball, anyone?), including meditation.

Though it's still early, preliminary studies seem to suggest that the strategy is working. A University of Washington report found that "mindful" employees were able to stay focused on a single task for longer periods of time without distraction. Meditation may also have particular value to leaders, with a Wharton study suggesting that it can have a profound impact on decision-making.

How to Implement a Meditation Program


1. Get Help
Before attempting to get your new meditation initiative rolling, reach out to colleagues across the organization who might be interested in helping out. It'll take some of the pressure off of your already packed schedule and give your initiative added legitimacy in the eyes of skeptical co-workers. Once you've got your internal team in place, you'll need to find an instructor who can to lead employee sessions.

Even if Dale from Accounting claims to have reached the seventh state of consciousness, looking for an outside trainer might be best. All the recent attention around office meditation has led to a proliferation of corporate training programs, each with their own philosophy and structure. Do your due diligence and look for reviews within your network and online. Make sure the program is focused on just mindfulness and is neither religious nor overly physical. The last thing you need is someone pulling a hamstring in the middle of a dynamic meditation session.

2. Find a Quiet, Private Space
Next, you'll need to provide employees with a space to meditate. If your company has a private space for nursing mothers (as required by law in certain states), it may be worth keeping a sign on the door reminding employees from using it to find their inner Zen. Instead, designate a spare room solely for your meditation classes, or improvise by reserving a seldom-used conference room at certain points in the week. It should ideally be in a quiet location where your trainer can control the lights.

3. Spread the Word
With your team, trainer, and space all accounted for, spread the word via paper flyers, email, or your company's social news feed. In your campaign, be sure to highlight both the personal and professional benefits of mindfulness.


4. Meditate
Plan a reoccurring weekly or bi-weekly meditation meeting with any interested employees. Your instructor can guide everyone in group meditation for 10, 20, 30, or more minutes. After 8-10 weeks of training, employees are typically ready to fly on their own. If you had a good experience with your outside trainer, book him or her periodically throughout the year to accommodate new hires moving forward. If the program was a hit, you can continue the program with employee-lead sessions or download a mobile application, like Headspace, to assist your practice.

While it might potentially benefit employees to take advantage of your policy, never pressure or require employees to participate. That may seem intuitive to you, but pay careful attention to managers who jump onto the "meditation train" a little too eagerly. If they start incorporating mindfulness sessions into their team meetings, they may be apt to judge direct reports who don't participate. Nip these issues in the bud by making it clear from the onset that participation is totally voluntary.

---

The documented benefits of meditation, coupled with the ease of implementing an office program, all but ensure the continued spread of this workplace trend. And in the HR profession, what could possibly be better than happy and healthy employees?

Even with its potential to do good, don't treat your company's meditation program as a cure-all or license for managers to overwork employees. Before you dive headlong into launching a program, consider why employees might be clamoring for meditation to begin with. Do you need to talk to managers about workloads or staffing needs? Are there more essential perks, like paid time off, that need to be addressed first?

Lastly, don't forget to try meditation yourself. We all know HR could benefit from a little serenity.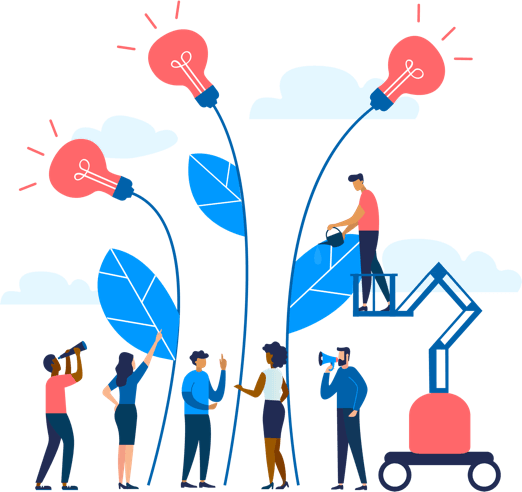 See how Namely's flexible solution will help you streamline your HR processes by having your people, payroll, and benefits info all in on place.
Get a demo
Subscribe
Get the latest news from Namely about HR, payroll, and benefits.
Get the latest news from Namely about HR, Payroll, and Benefits.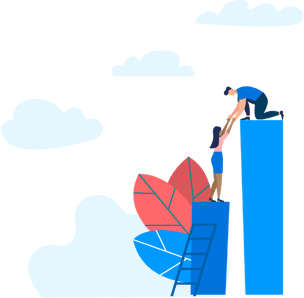 X
Get the latest news from Namely about HR, Payroll, and Benefits.