Talent
14 Ways to Recognize Employees at Year-End

With the holidays around the corner, presents and vacation are top of mind for children and adults alike. However, tasked with planning a company celebration, HR may not be as excited as the rest.
Holiday parties can be fraught with HR nightmares, but they don't have to be. The end of the year is the perfect time to recognize employees for their hard work and bring everyone together.
According to a recent study, 80 percent of companies to celebrate the holidays with their employees. Beyond the classic holiday party or year-end bonus, many employers have found innovative ways to recognize employees and raise excitement for the upcoming year.
How can you take your year-end celebration to the next level? From end of year employee awards to team trips, 14 companies share their best ideas for recognizing employee contributions.
1. Weekend Getaway
Flash Europe, Contern, Luxembourg
With multiple offices across Europe, many of Flash Europe's employees have only met colleagues virtually. Every year, the company hosts an event in a different European city—like Vienna or London. All employees are invited to a weekend celebration of the firm's success.
2. End of Year Employee Awards
Big Sea, St. Petersburg, Florida
Big Sea hosts "the Core Awards" at their annual holiday party. Employees vote for individuals who best embody the company's core values, and winners receive this feedback from their peers at the party, along with a personalized piece of art.
3. Winter Swag
Study.com, Mountain View, CA
In addition to a festive holiday party, Study.com gifts all employees and their families with a variety of winter swag. From Patagonia fleece jackets to zip-up hoodies, they make sure to provide a range of styles that will keep their employees warm all season long.
4. Personalized Gifts
MonetizeMore, Victoria, BC, Canada
All full-time employee receive a personalized gift. The company hires experts to research each team member and come up with a gift that is unique. The company also hosts holiday parties in various parts of the world and executives create a video thanking the team.
5. Bring the Team Together
MyCorporation, Calabasas, CA
MyCorporation holiday parties combine community service with an engaging team activity—always followed by a dinner outing. Last year, the team delivered gifts to a family in need and then completed an escape the room challenge together.
6. Give Back
DialMyCalls, Jupiter, FL
Last year, instead of buying gifts for the team, this company decided that giving back to the community would be the most rewarding gift. Each team member sponsored a local child in need of some holiday cheer. The company paid for every employee to pick out presents for their sponsored child.
7. Family Celebration
Talent Plus, Inc., Lincoln, Nebraska
Talent Plus hosts two holiday celebrations, including one just for the children of employees. Hosted at the company's office, the Talent Plus team organizes craft projects, holiday treats, decorations, and festive snacks. Mr. and Mrs. Claus even make an appearance and have a small gift for each attendee!
8. Holiday Trip
elMejorTrato.com, Córdoba, Argentina
Last year, the entire company escaped to the mountains in Bariloche, Argentina for a week. The trip's goal was to bring the team together outside of work, start the new year on a high note, and help integrate new team members.
9. Quarterly Christmas
Museum Hack, NYC
As an entirely remote team, "Quarterly Christmas" encourages department leads to send small gifts to employees four times a year. Previous gifts have included company totes and notebooks. Last December, employees received an at-home movie night gift kit, including movie-rental codes, snacks, and other small treats—perfect for a cozy evening at home.
10. Personal Thank-You
Black n Bianco, El Monte, CA
At this company's end of year party, this company brings employees together to celebrate the year's milestones and bond with colleagues. At the celebration, the CEO, Lisa Chu gives out handwritten letters to each of her employees, recognizing their unique contributions and achievements.
11. New Year's Party
SEMrush, Philadelphia, PA
SEMrush throws a New Year holiday party for all employees. This big event take months of preparation and even includes fireworks. Employees have the opportunity to get to know colleagues from different departments and enjoy food, refreshments, and of course, a gift.
12. Experiential Perks
Blueboard, San Francisco, CA
Blueboard's entire business model revolves around helping employers reward their employees with incredible experiences—like glassblowing classes, surf lessons, a relaxing spa day, or even a trip to Iceland. Internally, this is no exception. Last January, the team headed to San Diego for their annual company retreat, to kick off the new year with a trip employees won't soon forget.
13. Holiday Auction
CBS Medical Billing & Consulting, Exeter & Portsmouth, NH
Throughout the year, employees have a chance to earn "CBS Bucks" in a number of ways—be it a simple act of kindness or answering a difficult question. At the holiday party, the CEO wraps up a myriad of gifts, ranging from a bag of onions to Bluetooth speakers. Employees can bid on them based on their wrapped appearance. No one leaves empty handed, and all share the excitement of outbidding one another for a surprise!
14. Extended Time Off
Community Health Charities, Alexandria, VA
In addition to their annual holiday party, this company closes their office the week before New Year's, to give team members time to travel and be with family. Employee wellness is a top priority, so this ensures that everyone enjoys the season and comes back rejuvenated.
---
The end of the year is a great time to remind employees why they love working for your company. Be sure to show them you value all the hard work they've done and bring them together to welcome in another great year.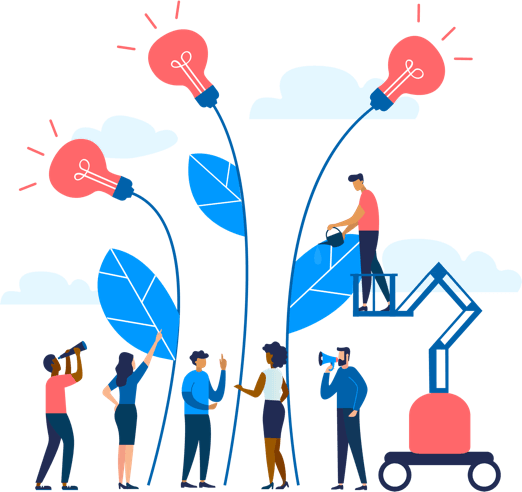 See how Namely's flexible solution will help you streamline your HR processes by having your people, payroll, and benefits info all in on place.
Get a demo
Subscribe
Get the latest news from Namely about HR, payroll, and benefits.
Get the latest news from Namely about HR, Payroll, and Benefits.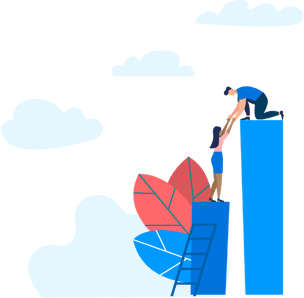 X
Get the latest news from Namely about HR, Payroll, and Benefits.