HR
HR's Guide to Holiday Parties

Holiday parties are a great opportunity for your company to come together and celebrate accomplishments. But between picking a venue, organizing the event, and keeping employees in line, holiday parties can quickly become a costly and stressful endeavor.
We asked Chief People Officer Lorna Hagen to share her expertise and advice on how to turn your celebration from a holiday headache to a holiday miracle. From boosting attendance to ensuring guests celebrate responsibility, below we'll address ways to ensure your celebration is a success.


---
How can you organize a holiday party where everyone feels included?
While many people see holiday parties as a time to get dolled up and blow off steam, make sure that your event offers something for everyone. Choose a venue, activity, or theme that takes the focus away from drinking—like a bowling alley, seated dinner, or casino night—so employees who don't imbibe can still enjoy themselves.

If you aren't sure how your employees want to celebrate, just ask. Send out a survey or create a party planning committee to incorporate employees in the decision-making and planning process. And lastly, be sure to stress that attendance is optional if employees don't feel party-ready.
Tip from Lorna
"Build your event around an agnostic theme. Your holiday party should not be about a specific holiday. It's just a time for your employees to put work aside and come together. One of the most successful parties I've seen was a casino night. We had table games where employees could earn 'funny money' to redeem for prizes. You didn't have to be a poker player to have fun. It was a great event that allowed everyone to let their hair down and come together."

How do you include remote employees or those with non-traditional hours?
If your company has remote workers or employees who work outside of the traditional 9 to 5 workday, try to pick a day and time that works for everyone. If that proves too difficult, consider hosting smaller celebrations for specific teams or work shifts.

Don't forget to include your remote employees in the year-end celebrations. If possible, arrange for your remote team to visit the office the week of your celebration. If traveling isn't an option, consider video calling your remote workers during office party or team potluck so they can participate with the rest of the team. If they're unable to join in-person or online, get in the holiday spirit and send them a gift card so they can treat themselves to a nice night out.
Tip from Lorna
"Think outside of the box for ways to make everyone feel included. Every event doesn't have to take place after-hours. Some employees work days, nights, or weekends, so if you have the opportunity to consider a different time of day when more people can attend, that may be a welcome shift for your organization. If you work somewhere where it's warm this time of year, an outdoor picnic during the workday might be a great opportunity to bring the whole team together."
How can you encourage employees and leadership to attend?
Once your event is planned, it's time to focus on getting your employees to attend. Start by sending out a formal invitation with the event location, date, time, and dress code so everyone knows where and when to show up. If your company has a history of poor holiday party attendance, consider hosting the event during work hours or at your office, so employees will be more likely to stop by. Should you choose to host the event at an external location or outside of business hours, try to pick a convenient venue close to the office, near public transportation, or with ample parking for employees who choose to drive. If the location is far from your office, you can provide transportation so employees don't have to worry about how they will get to the party.

Employees may be more inclined to attend if they can bring along a friend or loved one, so consider allowing plus ones. If you're still struggling to get people to commit, try offering door prizes to incentivize attendance. Make sure you have your executive team attend and ask them to promote the event to their team.
Tip from Lorna
"The responsibility of a leader is to rally and motivate the troops. It's to show up literally and figuratively. Everybody on your leadership team should know that it's a part of their job to show solidarity and come together with the team. A holiday party isn't something that your HR or facilities team is doing for employees. It's something your executives are doing to reward employees. Your executives are the hosts of this event and they should be made aware of that."
How should you handle an employee who has had too much to drink?
While it's great to cut loose with co-workers now and then, too much alcohol can ruin the fun for everyone. A few days before your event, send out an email or post on your company newsfeed sharing your company's alcohol policy. Remind employees to be on their best behavior and act professionally. Make sure you have food and account for all dietary restrictions so no one is drinking on an empty stomach. Should things get rowdy, work with venue staff to monitor employee behavior and make sure everyone is safe. While bartenders and waitstaff should refuse to serve inebriated guests, your team needs to also keep an eye out for employees who've been over-served. Make sure you have a designated teammate in charge of overseeing the event, so people know who to turn to for help.
Tip from Lorna
"You have to be smart when planning your event to prevent your employees from getting too tipsy. Aim to over-index on activities and food and under-index on booze. If your event is three hours long, only offering hors d'oeuvres is not enough. It's not a drinking party, it's a holiday party. Sometimes people make mistakes and have too much to drink. Should that happen, you need to know who's in charge. This person can put your employee in a cab, call their emergency contact to pick them up, or find another way to get them home safely."
What should you do when two employees get too close at the party?
While work relationships are bound to come up, the holiday party dance floor isn't the best place to announce your new beau. Before the event, set expectations for the evening and remind employees to act professionally at the party. However, if day-of displays of affection do cross the line, you may need to intervene.


Tip from Lorna
"You have to be armed with information and be familiar with your company's policy on fraternizing in the office. It doesn't hurt to go up to a couple and politely tell them that they're being a distraction. Gently remind them there's a time and a place for everything and this behavior is not appropriate at a work event. Depending on what your fraternization policy says, that would be an opportunity to address it. If the couple in question is a boss and their direct report, that will launch a much larger discussion."
What should you do if a guest or former employee shows up uninvited?
Don't let a few party crashers ruin your fun. Avoid surprise guests by requiring your employees and their plus ones, if applicable, to RSVP in advance. A guest list at the door will ensure your employees and their guests can enjoy the party without issue. For an extra level of security, some companies require attendees to present their company ID cards at the door. Should uninvited guests manage to sneak past your door security, notify venue security or a designated team member.
Tip from Lorna
"You have to be very clear whether your party is for employees only or if guests are welcome. It's not fair for everyone else who followed the rules if someone comes uninvited and you just let it go. You don't want everyone who listened feel like you're making an exception for a specific person. Just politely take that uninvited guest aside and say, 'We're glad you came. We hope we can see you again sometime soon, but for tonight we're only hosting this event for people who work at our company.'"
What should you do if an afterparty gets out of hand?
Some parties are so great, you don't want the fun to end. If employees decide to take the party elsewhere, make sure to define whether it's a company-sponsored afterparty or a non-affiliated gathering. If the afterparty is company-organized, make sure your employees know your company policies and behavior expectations.
Tip from Lorna
"Explain to your leadership and employees that if an executive puts down a corporate card at an afterparty, you're at a company sponsored event and all the same rules still apply. If employees decide to do something after-hours on their own, just encourage them to be discreet, behave professionally, and know that you're acting as a representative of our company."
You now have everything you need to throw a safe, fun, and inclusive holiday party—just don't forget to take time to enjoy yourself, too!
But while a holiday party is a great way to reward your employees, it isn't the only way to celebrate hard work and increase employee engagement. From work perks to vacation policies, our 14 Proven Employee Engagement Hacks to Try Now ebook shares innovative ways to engage your workforce and inspire employee loyalty into the new year.
Have a holiday party question that wasn't answered? Submit it using the form below.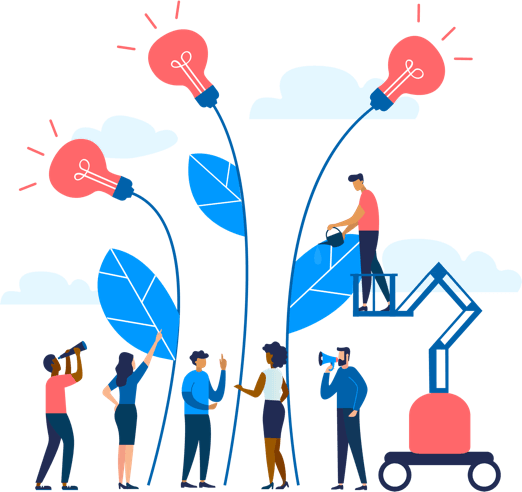 See how Namely's flexible solution will help you streamline your HR processes by having your people, payroll, and benefits info all in on place.
Get a demo
Subscribe
Get the latest news from Namely about HR, payroll, and benefits.
Get the latest news from Namely about HR, Payroll, and Benefits.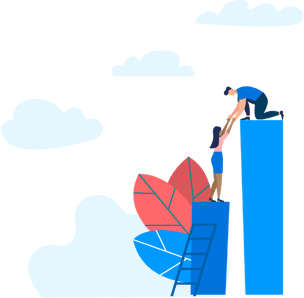 X
Get the latest news from Namely about HR, Payroll, and Benefits.