Talent
Why Employee Turnover Spikes After the Holidays—and What to Do About It

The holidays are approaching rapidly. Before you know it, the Thanksgiving decorations have been replaced by holiday ones, and then suddenly it's January. For many companies, November and December can be a much more relaxed time of year, with big projects winding down, uplifted spirits, and holiday parties.

It's the most wonderful time of year—but HR teams shouldn't get too comfortable. Come January, employee turnover could spike. Here's why and how to best address the problem.
Why is Turnover Important?
Turnover is an important people metric companies should be tracking: according to a study on evidence-based practices in retention and turnover, lower turnover is linked to sales growth and improved employee morale. But as a result of globalization and demographic shifts, it has become more challenging (and increasingly important) to retain top performers.
Turnover isn't just a morale-killer, it's also expensive. On top of the direct costs required to recruit and onboard a new employee, there are indirect costs like loss of diversity, diminished quality of work, and the risk of additional turnover.
Why Does Turnover Spike in the New Year?
There are plenty of reasons why turnover tends to increase in January. It's a popular time for organizations to ramp up hiring and for employees to reinvent themselves. Depending on the type of business, seasonal workers may be moving on as well. While employees often pursue new opportunities at the end of the calendar year, those changes tend not to take effect until the first quarter.
Many decision-makers are out of office during this time of year, and it's a busy time for HR because of year-end payroll tasks, compliance regulations, and benefits administration duties. Although some turnover can't be prevented (e.g. an employee leaving because their spouse accepted a job in a new location), companies fare better if they can anticipate major turnover challenges in advance.
How to Prepare for Seasonal Turnover
Employers can take a two-pronged approach by focusing on 1) retaining their existing employees and 2) growing their teams. January and February are two of the best months of the year to recruit new employees. Many job applicants are actively looking for a fresh start in the new year.
Employers should take advantage of this by highlighting any positive changes or new policies that they may be implementing. What are you currently working on that can showcase your company culture and values?
If you're planning a holiday celebration or revising your HR practices to be (even more) family-friendly, you should share those changes in a way that bolsters your employer brand. It's not only critical to keep your current staff happy, but it can also serve as valuable collateral for recruitment.
Retain Your Employees
The power to improve retention doesn't just lie in the hands of managers and companies. In fact, there are a variety of approaches that both employers and employees can take to reduce turnover. Here are a few examples:


Encourage Growth and Development
January is the perfect time to set new learning goals and establish a benchmark for the year. Employers can instill a learning mindset with a new year kick-off or training. Create opportunities for employees to enhance key functional skills, learn new ones, and improve some of their soft skills.
Learning and development initiatives come in many forms: employers can sponsor the use of e-trainings or online courses, facilitate workshops, send employees to industry conferences, or lead role-playing exercises. Even something as simple as encouraging employees to share learnings with colleagues can lead to development.
Similarly, offer opportunities for change and advancement to encourage high performers to stay within an organization, even if they want to switch roles.


Give Recognition
The new year is a time for reflection. Managers should proactively look for opportunities to give praise and acknowledgement for good work–whether it's a kudos in an email or a more formal recognition system. Giving specific, timely, and genuine praise is a powerful way to encourage good work and boost morale.
Consider delivering year end recognition in a card, email, or other medium. Better yet, implement a year-round recognition or bonus program to show employees that they're valued.


Optimize for Autonomy
Encouraging employees to be independent can increase their sense of ownership over the work they do and renew a sense of organizational commitment—both critical factors in preventing turnover. There is no one-size-fits-all solution, so empower your employees to find out what engages them and give them the freedom to run with it.


Reconnect Job Duties with Meaning
Job crafting is a tactic that companies use to help employees reframe their work in a way that creates stronger meaning and fulfillment. In one study, a researcher found that hospital custodians were the happiest and most productive when they didn't see themselves as just custodians, but as critical team members who ensured that the hospital maintained sterile conditions for the patients.
Anyone can connect with a deeper purpose in their work. For example, these West Elm associates aren't simply "salespeople," but warm and welcoming ambassadors for new homeowners. The start of a new year is a great time to reflect on who you serve and how to better support them.
Grow Your Team
Industry trends indicate that January is an ideal time of year to ramp up recruiting. Take a look at your internal turnover data to see if that's the case for your organization. Below are a few reasons why you might want to consider a renewed focus on hiring:
Hiring is often delayed in winter, so there will be a backlog of interested applicants, giving your company a large pool of available talent.

At the beginning of the year, teams are more likely to have an accurate assessment of their needs, so you'll be able to take action and secure top performers without delay.

Many employees who were interested in leaving their current positions are ready to officially begin the transition after the holidays.

HR will have finished year end payroll requirements and can focus on hiring and onboarding.
By building a pipeline, you can stay ahead of companies who aren't as prepared for the January hiring sprint. Identifying potential candidates early on, gauging their interest, and even conducting interviews can prepare your team for seasonal changes.
Start Today
There are many ways to reduce turnover and improve recruiting. Don't be afraid to take the challenge of seasonal turnover into your own hands. With the right recruiting, onboarding, and engagement strategies it could be one less worry and one more competitive advantage over organizations that didn't start sooner.
---
This post originally appeared on Bonusly.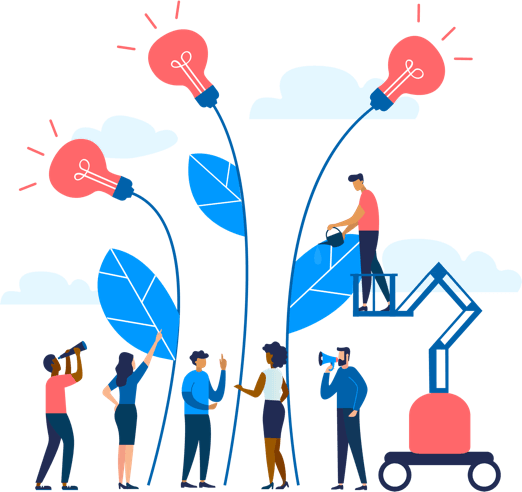 See how Namely's flexible solution will help you streamline your HR processes by having your people, payroll, and benefits info all in on place.
Get a demo
Subscribe
Get the latest news from Namely about HR, payroll, and benefits.
Get the latest news from Namely about HR, Payroll, and Benefits.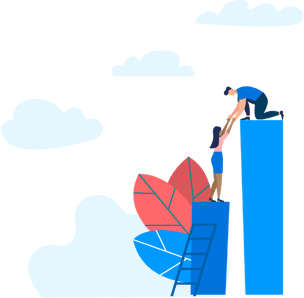 X
Get the latest news from Namely about HR, Payroll, and Benefits.