HR
9 Effective Ways to Improve Employee Experience

Every employee wants to have an amazing experience while working at an organization. However, according to a recent survey by Gartner, only 13 percent of employees are fully satisfied with their overall experience.
Employees are now looking for more than just monetary benefits, instead opting for an organization that can support them and help them grow. Due to this, companies need to buckle up and focus on improving the employee experience to meet their evolving expectations.
Here are 9 ways to revamp the employee experience at your company.
1. Improve Internal Communication
Having effective communication channels enables employees to collaborate and connect with each other–no matter where they are located. If you want to improve the employee experience at your company, you need to remove any communication barriers.
Communication tools like Slack, Teams, or Zoom make it easier for employees to communicate–especially if you are managing a hybrid or remote team. Many project and task management tools, like SmartTask or Asana, also offer different communication features like instant messaging, group chatting, and video conferencing. These help streamline internal communication across your entire organization.
We'll focus more on technology later, but the point here is that enabling your employees to communicate with their coworkers easily will help improve their overall experience.
2. Provide a Great Onboarding Experience
The employee experience starts on day one, which is why providing new hires with a great onboarding process is so important. If new hires don't have a positive onboarding experience, it's likely that they won't stay at your company for long. In fact, Glassdoor found that companies with a strong onboarding process improve their employee retention by 82 percent.
So how can you improve your onboarding process? First, encourage your team members to send new hires a welcome email. Consider sending an email to your team giving them background on the new hires, too. There are many email marketing software tools available that can help you automate this without any hassle.
Then, draft a map for the new hires based on their job position, description, and department. This is also where walking them through their 30-60-90 day plans comes into play. To help them understand their role and company better, ask people across your organization to meet with new hires during onboarding sessions and help them kick off their employee experience on the right foot.
3. Ask Employees for Feedback
One of the keys to finding out how you can improve the employee experience is going right to the source: your employees. Frequently asking your employees for feedback will help you understand their needs and how your organization can support them better.
Feedback surveys enable employees to share their thoughts and opinions openly–especially if they are anonymous. Once you get their responses, make sure to go through them carefully and act on the ones that are possible. Conduct meetings with leaders across your organization and implement solutions accordingly.
4. Conduct Stay Interviews
We know that exit interviews can be stressful for an employee who is leaving a company. When an employee gives their notice period, HR calls them in to ask them several questions about their experience. Instead of waiting to speak with employees until they decide to leave your organization, get ahead and conduct stay interviews.
In stay interviews, you can ask employees for direct feedback about their experience. By encouraging them to bring up any problems they may be facing, you can proactively find solutions to them, make your employees feel heard, and ultimately, improve your retention rates.
5. Offer Flexible Working Options
The past couple of years have shown the world that people can in fact work from home. Remote work gives employees control over when and where they work and helps them maintain a healthy work-life balance. By offering your employees such flexibility, you're allowing them to do meaningful work at their own pace, showing them that you trust them to do their work at home, and improving their overall experience.
6. Focus on Employee Wellness
Looking back on the past few years, we understand that many employees have experienced–and continue to experience–a tremendous amount of stress and anxiety. Due to the pandemic, people lost their jobs, friends, and family members–changing their entire lives and taking a toll on their mental health.
That's why companies need to focus on their employees' wellness and check in on them often. Encourage employees to step away from work when they need to, take PTO, and utilize your organization's mental health resources, like EAPs.
7. Provide L&D Opportunities
Employees want to work for a company that offers constant growth opportunities. In fact, 94 percent of employees said they would stay at a company longer if it invested in their career development.
It's essential to provide your employees with frequent L&D opportunities so that they can continue to grow in their roles and at your company. Some organizations conduct training sessions and workshops, partner with universities and colleges to offer their employees courses, and provide financial help for higher studies.
8. Use the Right Tools
Whether your employees are working in an office or from home, giving them access to specific tools can improve their productivity, efficiency, and overall experience.
Organizations are utilizing these tools for managing day-to-day tasks, complex projects, internal communication, onboarding, performance management, recognition, and much more.
Let's take a look at a few examples of tools that will help improve the employee experience:
Communication Tools - Slack or Microsoft Teams
Video Conferencing Tools - Zoom or Google Meet
All-in-one HR, Payroll, Benefits, Time & Talent Management Platforms - Namely
Project Management Tools - SmartTask, Asana or Jira
Automation Tools - Zapier or Integromat
File Sharing Tools - Google Drive or Dropbox
9. Build an Inclusive Work Environment
Employees want to work for companies that prioritize diversity, equity, and inclusion and strive to hire diverse talent. In fact, 67 percent of job seekers value workplace diversity when evaluating potential employees. Making employees feel welcomed, included, and valued has a direct impact on their experience at your organization–creating a positive work environment where everyone can grow and learn together.
---
The employee experience is influenced by company culture, core values, goals, DEI, and much more. A company that excels at providing all of the above has a much higher chance of retaining their employees. By being empathetic, providing valuable benefits, and understanding the needs of the people at your organization, you'll be able to improve the experience for all of them.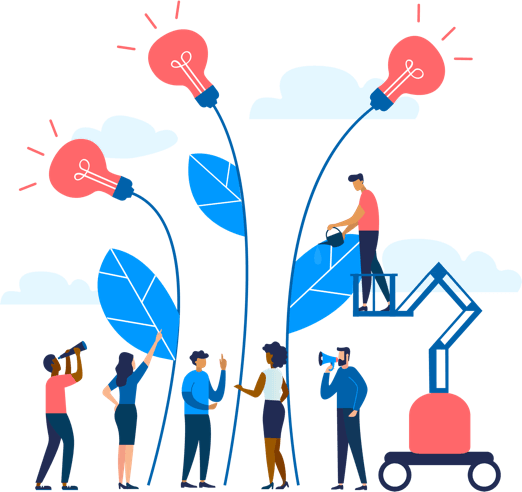 See how Namely's flexible solution will help you streamline your HR processes by having your people, payroll, and benefits info all in on place.
Get a demo
Subscribe
Get the latest news from Namely about HR, payroll, and benefits.
Get the latest news from Namely about HR, Payroll, and Benefits.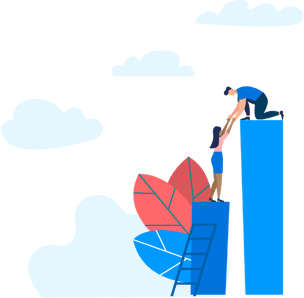 X
Get the latest news from Namely about HR, Payroll, and Benefits.