Talent
Tips to Improve Diversity Recruiting

The key to establishing a diverse workforce lies within an organization's core—its values, culture, and practices all come together to form a sense of inclusivity and belonging.

This is a top priority for many organizations, as they seek to attract and retain diverse talent in a remote job market. Organizations that can recruit and manage a diverse workforce have been shown to have a strong competitive advantage. According to a study done by McKinsey, companies with more culturally and ethnically diverse executive teams were 33 percent more likely to see better-than-average profit.

Candidates are also looking for organizations that support diversity, equity and inclusion; in fact, more than 76 percent of job seekers report a diverse workforce is an important factor when evaluating companies and job offers.
So how can HR take actionable steps to recruit for diverse sets of talent?
We've outlined some tips below to help you deepen your understanding of diversity recruiting:
Evaluate What's Not Working
It's important to begin by determining what areas of the business need the most attention when it comes to diversity. Define your own metrics for diversity and inclusion, then conduct a diversity audit to understand areas for improvement. What are the strengths of your current initiatives toward diversity hiring? Where do the challenges lie? Assess your current hiring process and identify any barriers and discrepancies that need to be addressed for diversity. When evaluating your current hiring practices, here are a few questions to consider:
Are my hiring teams diverse enough?
Do we have a diverse enough candidate pool?
Do we have the resources and time needed for implementing diversity recruiting?
How can we do a better job communicating our company's commitment to diversity?
Get Leadership Buy In
Leaders who believe in the importance of DE&I will prioritize having plans in place to champion diversity and measure progress. Reach out to the most senior leaders across the organization to get their input and support. Encourage senior leaders and managers to hold themselves accountable for achieving change. Challenge them to work closely with HR and other departments to identify company objectives, pass down the vision, and drive forward the hiring activities that will enact change in the workplace.
Receiving this support from the beginning will help plant the seed for future changes and investments. It will also help cultivate a culture of belonging, fairness, and innovation as you all work together toward a unified vision for the company.
Have a Diverse Sourcing Strategy
One of the most critical steps organizations can take when diversity recruiting is to proactively reach out to underrepresented candidates. Try to understand what backgrounds, perspectives, and experiences are lacking from the current team, and engage with those candidates that reflect what is needed.
Maximize relationships with third-party organizations to promote your open roles. Look for specific job boards and postings that cater to certain demographics, such as "women in technology," and target online groups where diverse candidates frequent.
Generally speaking, people's networks tend to be similar to their demographic. Encourage diverse employees to share job posts with their networks, and provide them with the tools they need to promote the job listing. This will help boost the diversity of your candidate referral program and demonstrate your company's appreciation of different ideas and backgrounds.
Adjust your Job Descriptions
Pay careful attention to the language used in your job postings, as they will indicate to the candidate what kind of employer you are, and what your organization values. Make changes that allow you to reach a broader range of candidates, and use inclusive wording to appeal to candidates from different backgrounds. Avoid using gender-coded words and be sure to emphasize your company's commitment to diversity and inclusion.
Remove Bias from the Hiring Process
The typical criteria for hiring candidates focuses on the companies where the candidate worked or what school they attended, which actually decreases the diversity of the candidate pipeline. You can use a personality assessment to recruit more diverse candidates, since they don't have an adverse impact, and personality scores do not differ for minority group members. One study revealed that companies using a personality test in their hiring processes had more racially diverse workforces.
Engage your Company's ERGs
If your company has already established Employee Resource Groups, you can work with them to tailor outreach to diverse candidates. Connect with the leaders of your different ERGs and get them involved in recruiting efforts to professional diverse organizations. They can also help with directly interviewing and hiring diverse candidates and serve as ambassadors for your company when addressing candidate questions around diversity and inclusion initiatives.
Build Your Employer Brand
Think about how your external-facing employer brand is making an impression on potential candidates. What does your brand messaging, pictures, and online presence say about your commitment to diversity and inclusion? Make sure the careers page of your company's website clearly demonstrates your company's values around diversity. Showcase this with quotes and pictures from your Employee Resource Groups events.
Align your organization with causes and organizations that have close relationships with diverse pools of talent. Build partnerships with companies that can impact your candidate pipeline and list job opportunities on their site.
---

Want to learn more about diversity and inclusion in the workplace? Check out our blog post on: Why Your Managers are Key To Diversity and Inclusion.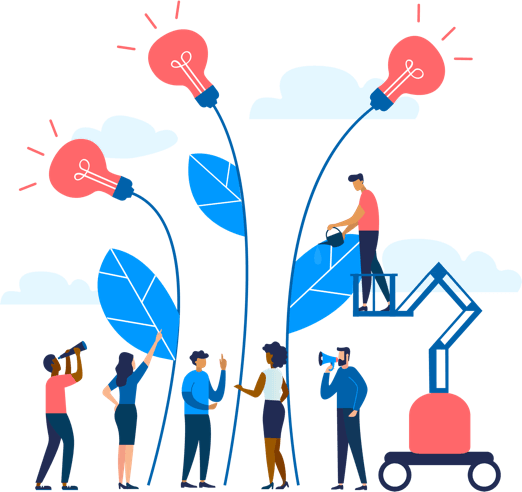 See how Namely's flexible solution will help you streamline your HR processes by having your people, payroll, and benefits info all in on place.
Get a demo
Subscribe
Get the latest news from Namely about HR, payroll, and benefits.
Get the latest news from Namely about HR, Payroll, and Benefits.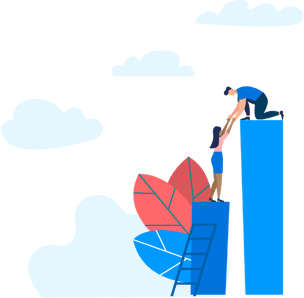 X
Get the latest news from Namely about HR, Payroll, and Benefits.