HR
Everything You Need To Know About Employee Management

It's no secret that employee satisfaction is a key ingredient of organizational success. Happy employees are more productive and can help catapult your business to the highest levels of achievement, while unhappy employees can have the opposite impact.
To add to that, the rapidly-evolving business landscape has made it challenging for companies to attract and retain talent.
So how can you keep your employees satisfied to increase productivity and avoid turnover?
That's where employee management skills come in.
In order to maintain employee satisfaction, you need to establish a workplace environment that encourages employees, leverages their strengths, and fosters loyalty within your team.
Since employee management can be difficult, we've gathered some valuable tips to help you execute a strong strategy while driving your business forward.
Here's everything you need to know about employee management:
What Is Employee Management?
At its core, employee management motivates and inspires employees to bring out their best qualities, while working together to achieve their organization's goals. By encouraging healthy relationships within the workforce and cultivating a caring work environment, leaders strategically use employee management to enhance productivity and performance.
This comprehensive process is interwoven with many elements of HR management, including recruitment, employee contracts, onboarding, performance reviews, rewards, and much more.
Why Should You Care About Employee Management?
Prevent the Cost of Turnover
On average, employers spend about 33 percent of an employee's annual salary on replacing them if they leave—which equates to $15,000 per employee's median wage.
To avoid this, organizations use employment management strategies to create happier, engaged, and satisfied workforces. This may include the use of employee engagement tools, so companies can keep employees connected and motivated, leading to increased retention and reduced turnover.
Reduce Absenteeism
Effective employee management has also proven to reduce absenteeism among employees. According to a Gallup study, highly engaged workforces had 41 percent lower absenteeism rates than less engaged ones.
Acquire and Retain Top Talent
Company cultures shaped by careful employee management can help attract and retain top talent. By offering promising benefits and rewards, as well as opportunities for employee training and professional development, leaders can connect employees to their organization's mission and values. From creating a culture of empathy to finding ways to boost morale during difficult times, companies can utilize employee management tactics to reduce turnover and gain a competitive advantage when it comes to recruitment.
Improve Employee Productivity
Employee management strategies aim to keep a pulse check on the health of the organization and overall employee sentiment. Disengaged employees will not put forth the same effort as happy employees—so it's critical to make employees feel appreciated for their work. In turn, this can reinforce their commitment to the company, and positively impact productivity.
4 Tips To Master Employee Management
Promote Feedback
Check in with your employees and ask how they're feeling about the business or current project they're working on, determining if there are any roadblocks or challenges you can help with. This can be done directly through conducting feedback meetings or implementing engagement surveys.
Connecting with your employees on a deeper level and getting their feedback on company processes creates an environment of inclusion and belonging. Allowing them to participate in making important business decisions gives them a sense of ownership in their work.
Communicate Effectively
To facilitate open communication with your employees, keep them informed about ongoing projects, and provide them with any resources that can help them meet their goals.
Promote two-way communication, so they are tuned into your expectations and clearly understand what needs to be done. Allow them to ask questions and listen carefully to their concerns or opinions.
When looking to streamline communication, you may want to develop online resources, courses, and webinars focused on training your staff on organizational best practices.
Build Company Culture
To create a positive work environment, it's important to interact with your employees and connect with them professionally and personally. On the latter front, acknowledge your employees and their personal lives—celebrate dates that are important to them, like birthdays, weddings, welcoming a child, or buying a new apartment. Encourage open dialogue that allows them to share their perspectives and insights. This helps lay the foundation for a collaborative and authentic company culture.
Promote Collaboration
Managers can use team collaboration and project management tools to simplify certain processes. Major cloud-based hosts and services make it very easy to collaborate with features such as in-app sharing capabilities, easy access to centralized data storage, and the ability to tag other team members in tasks or documents.
This will enhance team communication and coordination to bring everyone together over the shared goals of the organization. It will also allow the team to envision their progress as a group in real time.
---
Are your employees still working from home? If so, check out our blog post 3 Tips to Manage Remote Employee Performance to learn more about virtual employee management.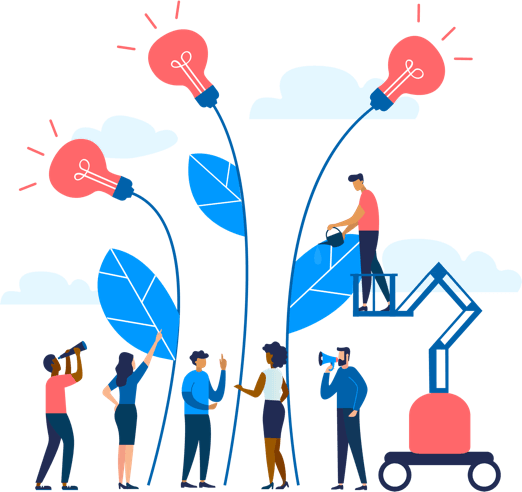 See how Namely's flexible solution will help you streamline your HR processes by having your people, payroll, and benefits info all in on place.
Get a demo
Subscribe
Get the latest news from Namely about HR, payroll, and benefits.
Get the latest news from Namely about HR, Payroll, and Benefits.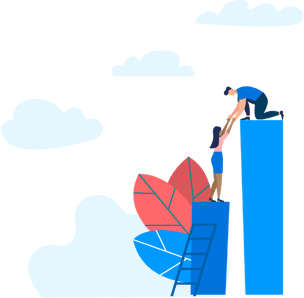 X
Get the latest news from Namely about HR, Payroll, and Benefits.