Talent
Working Your A Game: Talent Management at Sysomos Brings Out Everyone's Best

What is it that draws Omer Aziz to data analytics? Exponential growth. And at the moment, Aziz has his fair share of growth to keep up with as SVP of Human Resources at Sysomos.
Sysomos has hired about 150 new employees in the past eight months. The data analytics company studies what's being talked about on social media and how its clients are presented on platforms like Facebook, Twitter, and LinkedIn. While Sysomos focuses on helping your brand grow, Aziz is focused on its 365 employees. "HR is critically important as a company expands," Aziz said. "You can only expand so far before you hit a wall if you don't have the right culture."
The right culture is one of three things at the top of Aziz's priority list. "Number one is ramping to a workforce plan, number two is culture, and number three is development and growth."
The most important HR responsibility, says Aziz, is getting the right talent. You need to find where they are, and you need to make them fall in love with your company. But, a guaranteed repellant for a prospective employee is one or more bad company reviews. And, although some companies prefer to ignore the phenomenon, social media could play a large role in securing a positive company image.
Glassdoor, Aziz says, is the perfect example. "It's the de facto trusted standard for people when they're wondering what other people really think about a company," Aziz said. "They trust that more than what the company says about itself."
Companies need to participate in the discussion, instead of sitting on the sidelines and watching or even trying to shut down the conversation. It's no surprise that Aziz finds value in social media, just as Sysomos does. "Social media is a vast treasure trove of unstructured data," Aziz said. "The amount of insights you can get out of people speaking freely and creating networks with each other is something I want to harness."
But once you've hired the talent, your work is just beginning. "A lot of people here want development," Aziz said. "They want to feel like the company is putting into their experience a skill set that will be theirs forever and will be valuable here or elsewhere." And while of course managers want to become better at managing, people also want to develop skills they can apply wherever they are, says Aziz.
Bring Your A Game
In the world of data analytics, companies are turning the traditional workday on its head. The fixed 9-to-5 schedule is being replaced by employees who think about work 24/7, but not in a workaholic way. "They're always trying to imagine solving all these different problems," Aziz said. "And you have to provide a culture that brings out their best."
That's Aziz's motto: get employees working at their A game. As is understandable, many companies are built by what works best for the CEO. The work style of the CEO will have a large influence on a company's work environment—it's evident in Steve Job's influence on Apple's culture and Jeff Bezos' influence on Amazon. But, Aziz points out that this might not work for every employee, "What brings out the best in the CEO might even bring out the worst in you."
The goal for HR, says Aziz, is to shape a company where every employee feels capable of doing their best work. "When you're bringing your A game, you're in a completely different state," Aziz said. "Can you imagine if your culture created the environment that allowed you to bring your A game every day?"
This may seem like a daunting task—how do you create an environment that fits every person's needs for doing their best work? That environment is different for everyone, and that's what makes it tricky. Aziz has one solution: find the universals.
Aziz finds that some universals exist when people are working at their best—and he wants to create an environment full of them. These characteristics, like not being distracted by other tasks and receiving constant feedback, put everyone in the "flow" that makes working at their A game easier. "I put these universals in the environment and can unify something that's by definition customized."
One universal is setting up individual goals. When each employee has a clear picture of exactly what they should aim to accomplish, everyone will be able to work at their best. Plus, with goals, there's the added benefit of automatic feedback: instead of waiting for someone to tell you how you're performing, you can measure your success by how far you exceeded your goal.
A customized environment—even with added universals—means you have to know your talent. And for Aziz, that means he needs a good system, a talent-driven system to be exact. "From a strategic workforce perspective, I need to know who my talent is and where they reside, or where my talent pool can come from," Aziz said. "I need to know as much information as I can capture about what brings out an employee's best and Namely has all the hallmarks of what I've been looking for."
But, Aziz's draw to Namely goes beyond implementing his ideal HRIS. He has a substantial list of reasons for why he chose us as his HR partner. So he sent it to us:

Like us and want to grow with us
Eager to learn with us
Value proposition was well-suited to our size
Advantages of cloud technology
Implementation plan was not super heavy
Platform will give us powerful talent analytics
The power of a large-company platform, but at an affordable price
Negotiation was very collaborative
Ability to integrate with other systems
Takes care of several compliance requirements out of the box
Employees have access to drive their own updates
Scales with us as we scale
A New Workforce
The pool of talent Aziz usually interacts with looks a little younger today, and has different needs. The age of the millennial worker has arrived and Aziz says it's time to embrace the change. "We need to trust our millennials," Aziz says. "What they do best looks different than how we did it twenty years ago, but that doesn't mean they're not doing the right thing. It means we've evolved."
Some of the most useful feedback Aziz received from his group of new hires is to avoid micromanaging. And the strategy fits in perfectly with his goal to have employees always working at their best. Not everyone works best with the same schedule. If you find working out at 2 p.m. and taking a call at 7 p.m. to be better than working eight hours straight, who is that hurting? "That's a win-win for all of us," Aziz said. "You don't want to try to muzzle them or manipulate them."
For Aziz, whether he's responsible for experienced baby boomers or eager millennials, his top priority is finding that sweet spot where no one has to put in extra work to work at their best. "That's what I live by. How do I find a way that brings out the best in everyone's performance?"
A successful workforce always starts with the right talent.
Download our eBook
The Journey to Finding — and Empowering — Top Talent
to start building your A game workforce today.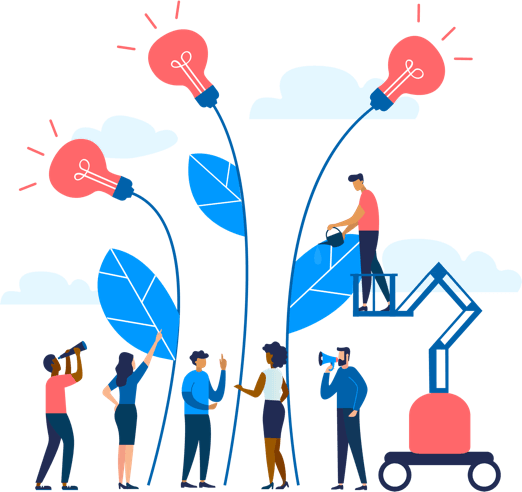 See how Namely's flexible solution will help you streamline your HR processes by having your people, payroll, and benefits info all in on place.
Get a demo
Subscribe
Get the latest news from Namely about HR, payroll, and benefits.
Get the latest news from Namely about HR, Payroll, and Benefits.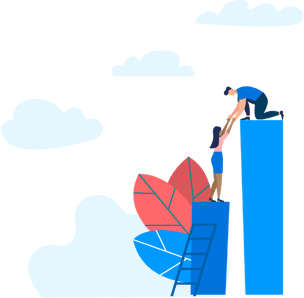 X
Get the latest news from Namely about HR, Payroll, and Benefits.