Talent
How to Hire & Inspire Your Workforce With Namely

The Great Resignation has taught us a thing or two about the importance of fostering an engaging culture for our workforce. Losing talent is a major setback in your day-to-day and overall company goals. The cost of turnover doubled in the past 20 months and without a strategy in place, you could be spending more time keeping up than getting ahead.
And it's not all about money. Only 34 percent of job switchers this year left their companies for higher compensation. Candidates are seeking employers who offer flexibility, competitive benefits, and who give a darn about their wellbeing.
That's why it's so important to establish an employee experience that wows during hiring and after new hires are onboarded. HR technology like Namely can help you build a process that not only wins you phenomenal talent, but inspires them throughout their career.
In this post, we guide you through the employee lifecycle from recruit to retire, and how to leverage Namely along the way.
1. Recruit Like a Boss
Great candidate experiences make a difference - but that doesn't mean you have to devote all of your time to finding and wooing potential talent. With the right recruiting and hiring solution, you can get job postings in front of your ideal talent pool, identify top candidates, and trigger interview invitations from anywhere.
Once you've found your perfect match, offer management is made easy with personalized offer letters and e-signatures that flow directly into your HRIS and kickstarts the onboarding process.
Namely's recruiting solution is powered by JazzHR. However, if you utilize another recruiting software, our implementation team can seamlessly integrate new hire data into your Namely account.
2. Set Up New Hires for Success
Welcome and engage new hires from the start with Namely's automated and intuitive onboarding workflows. Save time and eliminate manual data entry with streamlined onboarding experiences that complete documentation and give a great first impression—all before day one.
Namely's unlimited onboarding workflows are configurable. Collect anything from personal profile information to eSignatures to t-shirt sizes ahead of time so they can hit the ground running. Plus, you can ensure compliance with employee verification and all new hire forms are securely stored within Namely.
3. Offer Benefits That Matter to Your Team
Benefits packages can include so much more than affordable access to health insurance. A standout benefits offering not only helps you land great people; it also empowers them to do their best work. From online counseling resources to fitness stipends to tuition reimbursement, these programs help employees focus on their wellbeing and avoid burnout.
If you need assistance in this area, we've got you covered with Namely's Managed Benefits service. We build personalized benefits strategies, negotiate with carriers on your behalf, and take on benefits system configuration and maintenance. Plus, you get year-around dedicated support from our world-class benefits advisors.
4. Give Thanks
Nothing says ``thank you" like employee recognition. In addition to keeping your team informed with announcements, the Namely News Feed is a fantastic platform for employees to be recognized and show appreciation to their peers.
Whether your team is in the same building or distributed throughout the continent, employee recognition unifies your workforce and promotes a culture your employees will be proud to be a part of.
5. Conduct Performance Reviews & Track Goals
Performance reviews help employees understand what they're doing well, how they can improve, and how their work aligns with larger company goals, encouraging growth and development, and fostering employee engagement.
With Namely, you can simplify assessment cycles with intuitive and configurable performance forms. Plus, you can manage and track goals from the company-level down to each employee.
6. Monitor Your Performance With HR Analytics
You've put in the work to attract, develop, and retain your team members. Namely's HR analytics arm you with the key people data to showcase your results and inform strategic decisions.
With Namely's delivered dashboards, you can report on diversity, attrition, headcount, and more in seconds–or even run your own ad hoc reports.
---
Don't stop at hiring, inspire your workforce like this Namely client:
"Namely has been pivotal in helping us create a better talent experience by empowering our employees and elevating our People Team to focus on more strategic initiatives. We'd recommend Namely to any organization looking to modernize their People function and give their employees easy access to the information they need." — Michaela Kennedy, Sr. Talent Operations Leader at LivingHR
To learn more about how Namely can help transform your hiring process and inspire your workforce, take a tour of our platform today.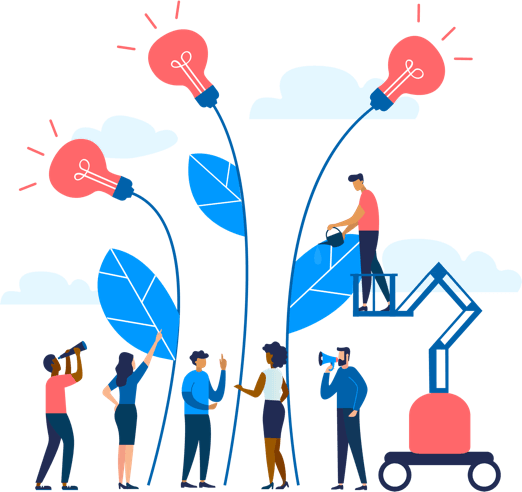 See how Namely's flexible solution will help you streamline your HR processes by having your people, payroll, and benefits info all in on place.
Get a demo
Subscribe
Get the latest news from Namely about HR, payroll, and benefits.
Get the latest news from Namely about HR, Payroll, and Benefits.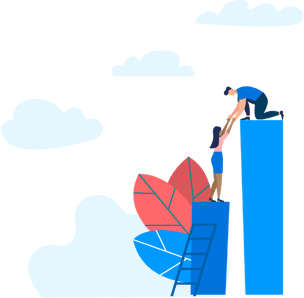 X
Get the latest news from Namely about HR, Payroll, and Benefits.