Talent
What is Employee Ghosting? The Dark Side of 'At-Will' Employment

Employee "ghosting" occurs when a job candidate or employee severs the relationship without any notice. It most commonly occurs with early-stage interviewees or newly hired employees, but can happen at any stage of employment relationship. It's hard enough when an at-will employee hands in his or her two weeks' notice, but ghosting can (and does) leave employers in the lurch.

According to a survey of 500-plus recent hires, nearly half of job seekers (41 percent) believe it's reasonable to ghost a company. It has become surprisingly common for employees to drop off the grid at various stages of the employment process. To understand the trend, we asked nine professionals to share their best employee "ghost stories."
1. Two Years Later...
"My feeling is that ghosting is becoming more common because of the increase in people who work entirely remotely. We've had a few employees 'ghost' us over the years, usually taking a holiday and then never talking to us again. I think the main reason for this is that we generally hire remote workers who are 'digital nomads,' so it may be the case that they're traveling to places where internet is hard to find. On one occasion, we had an employee who had dropped us get back in touch two years later. I was mostly just relieved that they were okay!"
- Max Robinson, owner of FishTankBank
2. Missed Sales Calls
"We hired a new salesperson and spent a week going through training with him. Once we felt that he was ready, we scheduled his week full of appointments with clients. He never showed up for any of them and we missed out on buying several houses due to the missed appointments. When we knew we were bringing him onto the team, we started increasing our marketing to generate more leads to sustain his position. We lost thousands of dollars from being ghosted by one person."
- Shawn Breyer, Owner of Breyer Home Buyers
3. The Weekend Disappearing Act
"We had an employee who came into the office over the weekend to clear his desk. He never came back. We called him several times to see if he was all right. The next week I called him again and he said that he wasn't coming back. All I know is that he hasn't used us as a reference because that was the last we ever heard of him."
- Nate Masterson, HR Manager at Maple Holistics
4. On-the-Spot Ghosting
"We had one candidate walk into our office, sit down, and then change his mind saying he felt too old and out-of-place to be working for us (we have a lot of young employees). He left before the interview even started. We never contact the 'ghosts.' If they didn't show up, they clearly didn't have us on their priority list or they've already gotten another job."
- Abraham Zherebilov, CEO of Luxedore
5. A Tale of Two Coke Bottles
"My favorite ghoster was an employee who claimed to have diabetes. That seemed odd in retrospect because they brought their lunch with them in a bag along with two Cokes.
After about 45 minutes of working, they apparently told the warehouse manager they needed to go to the convenience store because they had low blood sugar. They grabbed their lunch bag and we never heard from them again. We did get two Cokes out of it though, so there's that."
- Justin Haver, Vice President at GoVacuum.com
6. Start Date: Never
"We hired an employee this summer after a long interview process. She pushed back the start date by two weeks after trouble finding housing. We obliged, but about a week before her new start date, she went silent, not responding to any emails, calls, or even texts.
With the new start date approaching, we weren't confident she would show up at all. As expected, her first day passed with no word from her. We later learned that she took a different job. We were a little stunned that she would ghost us so completely, and it left our team in a bit of a lurch. Luckily we were able to find a new employee, but it still set us back."
- Riley Panko, Senior Content Developer & Marketer at Clutch
7. Still Seeking Employment
"Candidates usually ghost during the application phase when we ask follow up questions. Last year, we were hiring for a sales role in NYC. We found a great candidate with relevant experience who seemed like a good fit for our team, so we made an offer above her asking price. And then? She ghosted. We reached out by email, text, and phone and never heard from her again. She even posted on LinkedIn that she was still looking for a job."
- Alex Robinson, Hiring Manager at Team Building Hero
8. The Restroom Excuse
"One day, a new hire was shadowing our trainer while they conducted phone sales, with the understanding that later in the day it would be her turn to jump on the phone herself. After lunch, our trainer asked if she was ready to take the reins. She got up and asked to use the restroom first. Instead of turning in the direction of the restrooms, she headed left towards the exit. Thirty minutes passed and the restroom 'search party' turned up empty. We never heard from her again."
- Zach Townsend, Human Resource Manager at Verified First
9. Endless Leave
"A few years ago, I had an employee who was constantly out on FMLA unpaid intermittent leave for herself and her child. Over the span of four years, the employee was hardly at work—and when she actually present, she needed to constantly leave early.
After she exhausted the allotted time for FMLA, she argued that we had not accommodated her. Since she was off of FMLA leave, she took a two-week paid vacation and would not follow a consistent schedule when she came back. It was very difficult to deal with this employee, as she was still covered under the ADA. When she finally accrued enough time to be on FMLA again, her doctor filled out the paperwork for her and she was back on leave.
Again, once she exhausted the allotted time for FMLA she would ask for personal leave. When she was on personal leave, she was supposed to return after a few months. But when we contacted her, she never responded. Finally, in speaking with legal counsel we decided to terminate this employee. We tried to contact her by calling, emailing, and sending a letter, but received no response. We eventually terminated her in our systems. Still to this day, we do not know what happened to this ghosting employee."
- Jillian Seijo, Human Resources at DevelopIntelligence
---
From interview to termination, communication is an essential tool for maintaining a smooth employee-employer relationship. While ghosting has become increasingly common, both employers and candidates would benefit from more transparent conversations. So how can you handle these difficult conversations? We've got just the thing.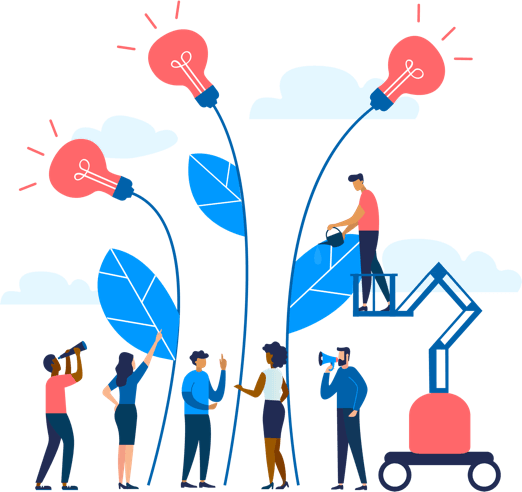 See how Namely's flexible solution will help you streamline your HR processes by having your people, payroll, and benefits info all in on place.
Get a demo
Subscribe
Get the latest news from Namely about HR, payroll, and benefits.
Get the latest news from Namely about HR, Payroll, and Benefits.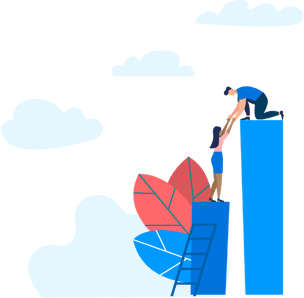 X
Get the latest news from Namely about HR, Payroll, and Benefits.