Talent
How to Ask for a Raise

Compensation requests affect HR professionals at more than just an administrative level—it's one of the most common times employees rely on HR for guidance. Not only does HR often cut the checks, but employees may also come to you for help navigating tough career conversations with their managers. And when was the last time you had a raise yourself? Whether you're advising employees, or considering your own career advancement, it's always good to know how to advocate for a pay increase.
Our free guide is here to help you get the most from your performance review process.
How to Ask for a Raise
Asking for a pay increase can be a difficult conversation. However, with the right preparation you can create a compelling argument to advocate for a raise. Before you go into the conversation, take time to reflect on your achievements since your last compensation increase. This way you'll be able to clearly justify your advancement in the company.
To help you prepare, we asked our network of HR professionals and people managers to share their best advice. Here are twelve tips designed to help you go get that raise.
1. Come Prepared (with Numbers!)
"Before the performance review, compare your performance to your objectives and try to quantify as much as possible. By what percentage did you exceed your objectives? How much did you sell? What size budget did you manage? How big was that project, and why was it important? Basically, think through everything you achieved with an eye to how it benefited the business."
- Elene Cafasso, CEO and Head Coach, Enerpace Executive Coaching
2. T
rack Your Accomplishments
"There are countless ways to measure success in your job. It will be to your benefit to create a list of personal successes that highlight how you have helped the company succeed. Take an hour out of your day and jot down all your accomplishments from the last fiscal year, such as:
Any big accounts you've helped close or retain
Any new processes or efficiencies you've helped create
Any major projects you've worked on or managed
Any metrics or numbers you've improved over the last year
Any extra responsibilities you've taken on since you started your job
Once you've created this list, isolate the three biggest wins and highlight how they've helped the company. This will help show your impact on the organization to your boss."
- Lauren Pope, Senior Content Specialist, G2.com
3. Make it Easy for Your Manager
"Provide your manager a well-documented list of all the value you've created for the company over the past year, along with how you plan on growing profits and reducing costs in the near future. This makes it easy for your manager to approve the raise since it's as easy as forwarding the documentation along to their supervisor, while sharing credit in all the great things you've done over the past year."
- Evan Roberts, Founder, Dependable Homebuyers
4. Go the Extra Mile
"We identify employees ready for a raise or promotion through their engagement with the company. When their contributions become more than just routine work-related, we begin to notice that certain employees are standing out. It becomes obvious to everyone when team members go the extra mile, volunteer to take on more responsibility, and give without being asked. We want to retain these types of contributors, so we keep an eye out for these behaviors and reward them accordingly."
- Deborah Sweeney, CEO, MyCorporation.com
5. Live Your Company's Values
"If your company has core values, show how you live them outside of work. If you exhibit your company's core values, you're more likely a good cultural fit."
- Lisa Hirst Carnes, Co-Founder & Marketing Director, ArcStone
6. Bring Your Poker Face
"Don't phrase your request as a question. Use statements that convey your desire to discuss your base salary. Express gratitude for what you have now, and for your team's successes as a whole. That way you won't come off as tooting your own horn when you ask for more."
- Nate Masterson, HR Manager, Maple Holistics
7. Don't Be Afraid to Negotiate
"Negotiation is a key piece to these conversations, so it is best to aim high (within reason). Both parties will typically negotiate within the bargaining zone to a number they can agree on. Plus, there is always a chance that management will agree to your initial offer."
- Matt Campana, HR Manager, Revolution Recycling
8. Do Your Research
"When asking for a compensation increase, employees should come prepared with salary data by checking Salary.com or Glassdoor. A respectful attitude and neutral focus on facts and data help keep the conversation on track."
- Marielle Smith, VP of People, GoodHire
9. Don't Expect an Immediate Decision
"In many cases, budgets and raises have already been decided long before the reviews are set to take place. If you are going to ask for a raise expect a rejection based on that fact. Should that happen, schedule a follow-up meeting at a more appropriate time. Don't let it slip off your radar or your boss's radar. Set it up, and follow through. You're worth it."
- Nate Masterson, HR Manager, Maple Holistics
10. Don't Focus on Future Achievements
"Remember that this list should only focus on what you have already accomplished. Raises are given based on the value you currently add, not on what you promise to do."
- Stuart Ridge, Chief Marketing Officer, VitaMedica
11. Don't Lead with the Ask
"It isn't always best to start the meeting with 'I want a raise.' Build yourself up first. Tell them about what you've done for the company, list your achievements, and say how you consider yourself to be a valuable asset. After this, go on to say that you believe these achievements should be reflected by an increase in your salary."
- Steve Pritchard, HR Consultant, Cuuver.com
12. Don't Use Tenure as a Crutch
"Employees should never assume that they're automatically entitled to a raise just because they've worked at a company longer than some of their colleagues. If another member of staff has completed an outstanding level of work in a short time period and has received a raise, that's because of their work and their proactive approach to their job.
- Grant Van der Harst, Managing Director, Anglo Liners
13. Don't Include Information Outside of the Job
"Asking for a raise because you want to buy a house is not a way to approach the boss. Raises are given to employees who have skills valued by the company."
- Jodi RR Smith, Owner, Mannersmith Etiquette Consulting
When to Ask for A Raise
Feel ready to initiate the conversation? Keep the champagne on ice—you might need to wait until the new year. We took a close look at compensation changes across the 1,000+ mid-sized companies that use Namely. We found that 37 percent of all compensation changes were processed in January.
You can see our full month-by-month breakdown below. Keep in mind that this data looks at salaried employees only and does not include bonuses or other supplemental wages.

Salary Increases by Month
| | |
| --- | --- |
| Month | Frequency |
| January | 37% |
| February | 11% |
| March | 3% |
| April | 1% |
| May | < 1% |
| June | < 1% |
| July | 5% |
| August | 10% |
| September | 9% |
| October | 12% |
| November | 7% |
| December | 6% |
January taking the top spot shouldn't come as a total surprise to HR and compensation professionals. In addition to giving workers a fresh start for payroll and tax purposes, the timing also aligns well with when performance reviews most often happen. Because individuals' goals are often tied to the calendar year, reviewing their results immediately in the new year keeps them top of mind.
According to the data, by the end of this year, you may have a few extra reasons for some holiday cheer.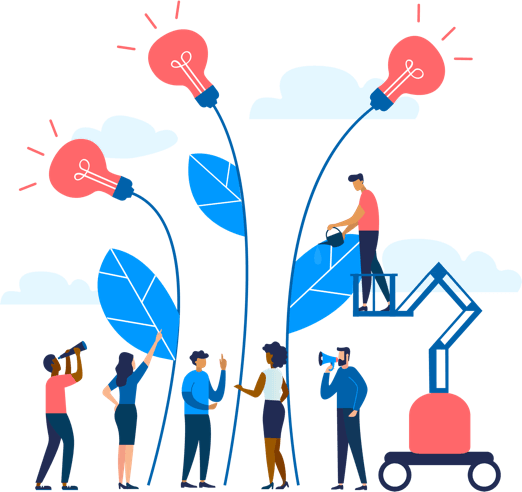 See how Namely's flexible solution will help you streamline your HR processes by having your people, payroll, and benefits info all in on place.
Get a demo
Subscribe
Get the latest news from Namely about HR, payroll, and benefits.
Get the latest news from Namely about HR, Payroll, and Benefits.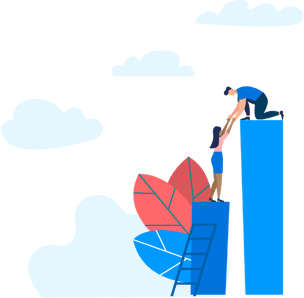 X
Get the latest news from Namely about HR, Payroll, and Benefits.