Talent
The Key to Employee Engagement Is Easier Than You Think
Brace yourself: It's time to discuss one theme in human resources that causes many to shudder—if not from anxiety than perhaps sheer buzzwordyness. Employee engagement.
Wait! Before you navigate away, hear us out. HR still can't seem to crack the often cited #1 concern and priority of all human resources, and a quick glance at the #SHRM16 concurrent sessions proves that the conversation is still hot. But we're pleased to announce some new data that suggests engaging employees in a healthy workplace culture is much more straightforward for HR than we all may have thought.
George LaRocque sets out to investigate many questions in his new #HRWINS executive brief, "Where Purpose Meets Performance, Can HR Tech Solve Culture?" sponsored by Namely. Among them: What is the recipe for a healthy company culture? And where does HR technology fit in to that ingredient list? Of course, to quote George, "It's difficult to research, write about, or discuss culture without the topic of employee engagement entering the picture." So what role does engagement play?
After surveying 600 employees and HR professionals from companies with fewer than 5,000 employees, it was revealed that:
●

54.7% of respondents said that meaningful work with a purpose is the factor that most impacts their feeling of engagement in their work.
●

54.3% of respondents chose core benefits—health insurance and PTO—as the perk or benefit that contributes most to the feeling of engagement.
In no uncertain terms, HR needs to go back to basics—providing employees with work they can be passionate about in addition to core benefits—if they want their people to stay engaged. It's time to step away from the ping-pong table, put down your third free snack for the day, and get back to the core elements of engagement. Because the survey findings have several important implications:
Finance departments are not making employee engagement a top priority—they're focused instead on core HR technology and benefits.
In order to invest in the core benefits engaged employees actually want, HR needs to work in tandem with their company's Finance department. But, according to the #HRWins survey, only 37% of respondents characterized Finance's priority level on measuring employee engagement, satisfaction, or happiness as a priority or significant priority. Furthermore, 58% of respondents said there was no strategy in place for measuring employee engagement with metrics.
It has always been difficult for HR to draw a clear line between employee engagement and business results, so these particular survey findings may not shock many. But as for the takeaway: HR should invest in core HR initiatives—not pulse surveys or more perks—and set aside the proper time and strategy to get Finance onboard. Fortunately, when surveyed, 60% mid-sized employers believe "benefits and paid time off" have the highest ROI of all employee perks, well above rewards programs, team outings, office environment, snacks, and recognition. So it should be easier to sell Finance on a new HSA program than a new arcade cabinet.
Employee engagement isn't the outcome of a healthy company culture. It's one factor, like successful talent management and employee experience, that goes into it.
Professionals who gauge the health of company culture by measuring engagement in surveys may end up chasing their tails. "Normally measured on an annual basis," LaRocque writes, "it represents a point in time measurement. Considering the pace of business cycles today, as well as the myriad factors that can impact one's 'feeling' of engagement, engagement measurement alone has failed to do much more than put a finer point on an already identified problem."
HR is in need of a refocus. By looking instead to core benefits and the meaning employees find in their work every day, companies can better track direct investments in employee engagement—before they get to the end of tracing it in a pulse survey. Employee engagement is not the end itself: It is the means to your end. The means to a healthy company culture.
Company culture is just as important as it ever was. Unlocking meaning across three levels in your company will result in more employee engagement.
Finally, what can we make of that first statistic involving "meaningful work"? "Engaging company cultures may be just what today's businesses need to thrive," writes LaRocque. Data in the report backs up the claim: 53% of survey respondents said they would choose meaningful work with less pay over less meaningful work with higher pay. In some age groups, as many as 63% selected the same.
Then, how can HR impact or invest in each individual employee's "meaningful work" at a company? It's useful to look at the meaning employees find in their jobs at three levels: the company level, the department level, and the individual level.
First, the company. "Every organization has meaning and purpose," writes LaRocque. "However, it's a well-understood culture that relates this to the team in a way that impacts business performance. Answering how a company's product or service impacts the customer, consumer, or world in a positive way." Meaning can first be derived from a clear company mission that puts employee work in the context of how a company interacts with the world.
Second, the department. Employees find meaning in both departmental goals and a working relationship with a manager that helps them advance their career. This is where HR technology can be a major asset. LaRocque investigates the role of HR technology in company culture by means of three company case studies. In one, a cloud-based content marketing and advertising firm used HR technology to tackle core HR initiatives. The result? Employees found better working relationships with their managers.
"In this example, the performance management experience, onboarding, benefits, and payroll process are all contributing to a better employee experience," writes LaRocque. "The strategic value of the core HR data has increased dramatically, empowering managers to have more insightful and personal conversations with their staff as part of the performance management process." HR technology helps create better performance management, and that means more meaningful work at the departmental level.
Finally, employees must find their work meaningful on the personal level. Again, we return to the core benefits employees find the most important: health insurance and PTO, arguably the most "personal" of all employee benefits. Is it any surprise that companies also recognize these two benefits as producing the highest ROI of any perk? Employers and employees agree: When work is a direct investment in an employee's own life—in healthcare and free time earned for herself or her family—the work becomes more meaningful. And that means more engagement.
Oftentimes, HR buzzwords become buzzwords for good reason. They ignite a common theme in the profession that's immediately recognizable and worthy of discussion (except "synergy." Let's all agree on ending "synergy"). "Employee engagement" is so overused that it at times seems void of meaning. But we mustn't let that happen. By returning to the core of engagement—meaningful work and core benefits—HR can stand to create a healthier company culture that provides even more business impact. And that's some clarity the whole company can appreciate.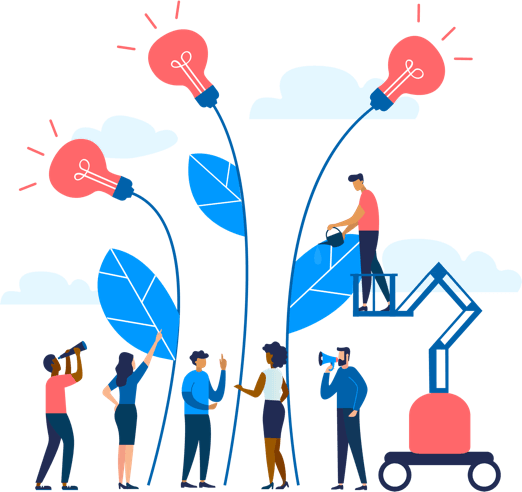 See how Namely's flexible solution will help you streamline your HR processes by having your people, payroll, and benefits info all in on place.
Get a demo
Subscribe
Get the latest news from Namely about HR, payroll, and benefits.
Get the latest news from Namely about HR, Payroll, and Benefits.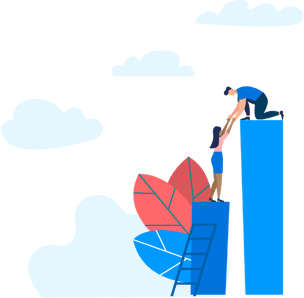 X
Get the latest news from Namely about HR, Payroll, and Benefits.