Talent
2020 Guide to Hiring Through LinkedIn

LinkedIn is more than just a professional networking platform; it's also a breeding ground for headhunters and recruiters. Since LinkedIn allows employers to search through candidates based on their skillset and past experiences, the platform is a strategic place to attract and hire talent. In fact, every single minute, a candidate's profile gets vetted and shortlisted for desired roles, while every three minutes, a job offer gets rolled out to a candidate.
If you're new to using LinkedIn as a recruiting platform and don't know where to begin, here's how you can leverage the professional network for your hiring needs:
Create an Engaging LinkedIn Profile
Since larger companies like BCG, Deloitte, and BAIN are well known, they're able to recruit professionals more easily than smaller, lesser-known companies. Therefore, if you're using LinkedIn to recruit new talent as a small to mid-sized business, your top priority should be creating and optimizing your company's profile.
Having a professional online presence not only helps you develop your employer brand, but also enables you to tap into a new pool of talent that you wouldn't have access to otherwise. When crafting your LinkedIn profile, make it engaging so that you attract candidates. From your Employee Resource Groups to workplace perks, use your profile to showcase what your company has to offer and what makes it unique.
Target Relevant Groups and Alumni Pages
Targeting relevant LinkedIn groups and pages enables you to narrow down your search and reach potential candidates directly. In order to do so, you need to identify the type of candidates you want to hire. For instance, if you're looking to recruit Gen Z employees, target college and university alumni LinkedIn pages. Whether you're looking for recent graduates from universities in your area or ivy league schools, these groups can be a great starting point for your search. Within these groups, you can search for graduates based on specific skills or job experience and reach out to them.
Use LinkedIn's Nearby Feature
If you're hiring remote employees, you can utilize LinkedIn to reach professionals from all over the world. However, if you're looking to hire candidates who can commute to your office, you need to narrow down your search. Luckily, LinkedIn makes this easy with its Find Nearby feature. This feature allows you to connect with individuals within your Bluetooth range. Candidates can also find your company by searching for open jobs near them. This quickly condenses your search for candidates and avoids having to ask candidates whether they'd be willing to relocate for your company.
Evaluate References & Skill Endorsements
When vetting applicants for a job, it's crucial to check their credibility. In addition to contacting a candidate's references, you can also check their credibility by viewing their skill endorsements from former coworkers and managers on LinkedIn. This will act as a reliable test of a candidate's work ethic and may show that they've had good working relationships with former colleagues.
Leverage Your Networks
Networking on digital platforms is more important now than ever before. After you post job openings on your company's LinkedIn profile, encourage your employees to share them on their own profiles. This will enable your job listings to reach candidates within your employees' professional networks and may even increase the number of employee referrals.
Search Industry-Relevant Keywords
To optimize their profiles, most professionals include industry-relevant keywords on their LinkedIn profiles. These terms are your key to finding the best fit candidates.
For example, you can easily look for sales managers on LinkedIn by searching "sales", "marketing", and "client building" in their skill sets. By entering these terms in your search box, you will get a large pool of relevant candidates in your search results. To take the search a step further, you can choose your preferred location and filter candidates that way.
Once you select candidates out of this pool, you can evaluate their profiles. If the candidate's profile is optimized with keywords and falls in line with your interests, you can match the relevance of the candidate's profile with your job description. If they seem like a great fit, you can directly reach out to them - which brings us to the next point.
Use InMail to Approach Candidates
70 percent of professionals on LinkedIn are passive candidates and are not actively seeking a new job. This is where LinkedIn's InMail feature comes in handy. The InMail feature allows you to send a personalized message directly to individuals you are not connected to on LinkedIn.
Here are some things to keep in mind while sending an InMail message:
Strategically send out messages at times when most professionals are on LinkedIn.

According to recent data

, LinkedIn users are most engaged on Wednesdays and Thursdays and least engaged on Sundays.

Don't bombard candidates with tons of messages. In fact, mass emailing will get your account banned for 14 days.

Thoroughly research the talent base you are targeting before you reach out to anyone.
Use the LinkedIn Recruiter
To simplify your hiring needs and help you recruit the best talent, utilize LinkedIn Recruiter. This powerful tool allows you to post job openings, track their performance, and engage qualified candidates. With LinkedIn Recruiter, you have the ability to send more InMail messages and therefore reach more passive candidates.
---
Since we live in a digital world, it's a no brainer to take your recruiting efforts online and utilize LinkedIn. Although candidates' HR resumes may be full of impressive academic performance and work experience, using LinkedIn can give you more background on them and help narrow down your search. To gain a competitive advantage during the hiring process and become a 21st century LinkedIn recruiter, follow the steps mentioned in this guide.
Happy Hiring!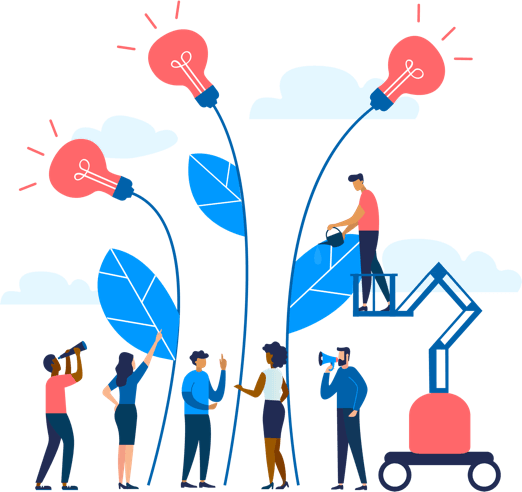 See how Namely's flexible solution will help you streamline your HR processes by having your people, payroll, and benefits info all in on place.
Get a demo
Subscribe
Get the latest news from Namely about HR, payroll, and benefits.
Get the latest news from Namely about HR, Payroll, and Benefits.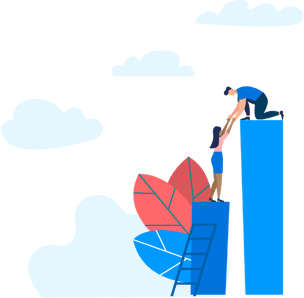 X
Get the latest news from Namely about HR, Payroll, and Benefits.