Benefits
3 Reasons Your Mid-Sized Business Should Offer a Retirement Plan
Unlike your grandparents, you'll likely be fully responsible for your retirement. Yet, according to a recent report from SCORE, retirement plans are only offered by 28 percent of businesses with fewer than 10 employees and 51 percent of businesses with 10 to 24 employees.

While the thought of working until the end of your days might sound pleasant to a few, the reality is that most people want to retire at some point. Or at least they'd like the option to do so.

But retirement is no longer a right or privilege—it's something you must plan, save, and work for. The solution: a business 401(k).

If you work at a small- or medium-sized business owner that doesn't offer a 401(k) plan, it's time to rethink your benefits. We know you're focused on big picture initiatives, like securing the next round of business financing or expanding to an additional location, but this should be a top priority, too. Offering a 401(k) isn't as daunting as you imagine—and the advantages you'll claim are well worth the investment. Trust us.

From securing top-notch talent to saving big on your tax return, there are several benefits that make offering a retirement plan a no-brainer. Here's a look at why your mid-sized business should offer a retirement plan:
1. Attract and Retain Top Talent
Today's talent wants more than just medical, dental, and vision benefits. In fact, many job seekers say company benefits influence whether or not they apply to a job. Sixty percent of people say benefits and perks are a significant factor in determining if they'll accept a job offer, and 80 percent of employees say they'd choose additional benefits over a pay raise.

To stand out and compete for top talent, your company needs to provide the benefits packages employees demand and expect. Fortunately for you, you don't need to establish over-the-top benefits like private gyms, weekly massages, or chef-made lunches to attract the best talent.

Setting up a 401(k) is one of the less expensive benefits you can offer (especially compared to health insurance, infertility support, and student loan assistance), but it's one of the most appreciated.

Plus, once you've attracted the best employees, a 401(k) plan can help you retain them. It's one (of many) ways you prove to your team that you're invested in their personal wellbeing, and employees don't fail to notice.
2. Soak Up the Tax Benefits
Saving money in a 401(k) account is much different than stuffing dollar bills under your mattress. 401(k) contributions are made from pre-tax income, meaning employees get to save more for less. Plus, when it comes to retirement time, the money they withdraw is taxed at an income tax rate instead of a capital gains tax rate—which means they could keep thousands more.

But more than saving money for your employees, it can also financially benefit your business. In fact, it's now more affordable than ever before for small and mid-sized businesses to introduce plans of their own thanks to the Setting Every Community Up for Retirement Enhancement Act of 2019 (SECURE Act).

Here are some of the incentives offered by the act:
If you're offering a 401(k) plan for the first time, your business can receive up to $5,000 in tax credit for the first three years you offer the benefit
You can also collect an additional $500 for up to three years if your plan includes automatic enrollment.

Your business can benefit from even more savings if you decide to introduce employer matching. Many employers choose to match up to a specific percentage of an employee's salary, but there are a few different ways employers can supplement employee savings. Because employer contributions are pulled from pre-tax funds, they could actually help save your business more money.
3. Improve Your Employee's Quality of Life
The number one reason workers stress about saving is they fear they'll never be able to save enough to retire comfortably. By helping your employees safe for the future, you're not only making their retirement a reality, but you're also eliminating a worry that keeps them up at night. 401(k) plans can help ease your employee's concerns and even increase employee loyalty and happiness.
---

Offering a 401(k) plan to your employees makes retirement a reality for everyone—yourself included. A retirement plan helps you find the best employees (and keep them), save big bucks on taxes, protect your personal retirement, and make the world a better place.

So why not consider starting one at your business? You and your employees will be grateful you did.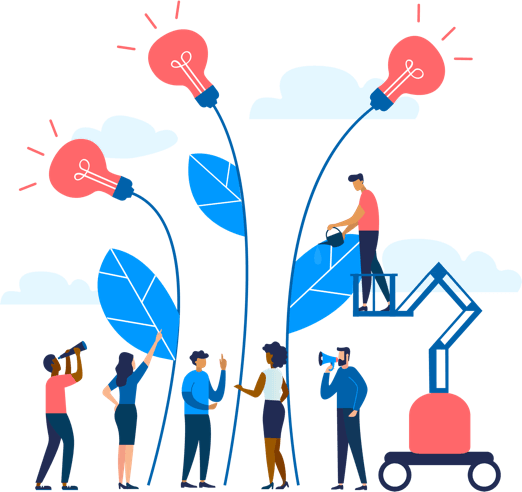 See how Namely's flexible solution will help you streamline your HR processes by having your people, payroll, and benefits info all in on place.
Get a demo
Subscribe
Get the latest news from Namely about HR, payroll, and benefits.
Get the latest news from Namely about HR, Payroll, and Benefits.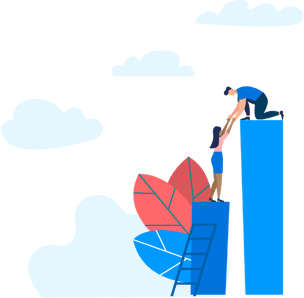 X
Get the latest news from Namely about HR, Payroll, and Benefits.