Benefits
5 Top Benefits to Offer in 2022

As the effects of the Great Resignation linger, companies need to revamp their hiring strategies in order to attract and retain top talent.
Since 49 percent of employees will look for a new job within the next 12 months if they are dissatisfied with their benefits, it's never been more important to build a competitive package. Of course, companies still need to offer the basics, like health insurance and 401k plans–but that won't make them stand out.
So what benefits are employees actually looking for? Let's take a look at 5 top benefits to offer in 2022:
Kindbody
Fertility benefits have become increasingly important to employees. In fact, 70 percent of millennials and 90 percent of employees experiencing infertility are willing to change jobs for fertility benefits.
Kindbody is a leading fertility and family-building benefits provider for employers offering comprehensive virtual and in-person care. Kindbody's clinically managed program includes fertility assessments and education, fertility preservation, genetic testing, in vitro fertilization (IVF), donor and surrogacy services, and adoption, as well as physical, mental, and emotional support from preconception through postpartum. Many thousands more receive their fertility care directly from Kindbody throughout the country at signature clinics, mobile clinics, and partner clinics. As the fertility benefits provider, technology platform, and direct provider of high-quality care, Kindbody delivers a seamless, integrated experience with superior health outcomes at lower cost, making fertility care more affordable and accessible for all.
Calm
During the pandemic, a topic that was previously considered taboo to discuss at work became the center of conversations: mental health. This shift in the workplace led many companies to expand their mental health offerings by including new wellness benefits, such as 24/7 helplines, Employee Assistance Programs, and apps–like Calm.
Calm is the #1 app for sleep, meditation, and relaxation. On a mission to make the world happier and healthier, Calm enables users to experience better sleep, lower stress, and less anxiety. From video lessons on mindful movement and gentle stretching to nature scenes and sounds to enjoy while relaxing, sleeping, working, or studying, Calm helps employees take a deep breath and decompress.
Minimum PTO
Unlimited PTO used to be one of the flashiest and most sought out benefits. However, studies conducted in recent years have found that employees actually take less time off when they have unlimited plans. Fast forward to today, according to Namely's latest research, employees are taking off less time overall regardless of what type of plan they have. This can negatively impact their engagement, productivity, and performance.
To encourage PTO, some companies are now enforcing a minimum number of days that employees have to take off. For example, an organization may decide that employees must take at least 3 weeks worth of PTO throughout the year. This helps make sure that employees are stepping away from their desks enough and taking a well deserved break from work.
First Stop Health
When COVID-19 hit and employees started to work from home, telehealth benefits quickly grew in popularity. Telehealth allows employees to call or video chat with a doctor who can diagnose symptoms and prescribe treatment—all over the phone with no doctor's office visit needed.
Even after lock downs and social distancing restrictions were lifted, employees still wanted access to telehealth–and many companies listened. According to SHRM's 2022 Annual Benefits Survey, 93 percent of respondents said they are offering telehealth or telemedicine this year–which is a 20 percent jump from 2019.
But with so many telehealth vendors out there now, which one should you include in your benefits plan? Meet best-in-class telehealth vendor, First Stop Health. In 2013, First Stop Health started offering telemedicine and has since grown and refined its doctor network, technology, user experience, and more. Today, First Stop Health offers a leading telemedicine experience via app, web, or phone with an average wait time of less than 5 minutes.
Student Loan Debt Repayment
In recent years, student loan debt repayment has become one of the most attractive benefits a company can offer. In fact, 86 percent of employees would commit to a company for 5 years if the employer helped pay back their student loans.
In student loan repayment plans, employers make monthly contributions directly to employees' student loan servicers while they continue to make regular payments. Since student loan debt can be a tremendous burden, receiving financial support from employers can be a huge selling point for candidates. This benefit can help them with financial planning, including saving for retirement, and enable them to be more focused and productive at work.
---
As many employees continue to work from home, companies are still trying to figure out how to handle open enrollment virtually. Check out our eBook to learn how you can run it smoothly this year.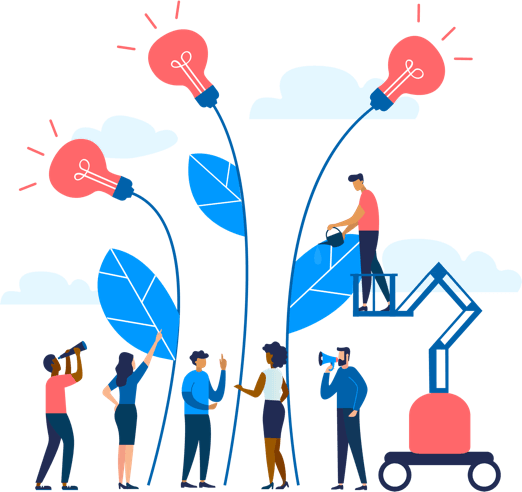 See how Namely's flexible solution will help you streamline your HR processes by having your people, payroll, and benefits info all in on place.
Get a demo
Subscribe
Get the latest news from Namely about HR, payroll, and benefits.
Get the latest news from Namely about HR, Payroll, and Benefits.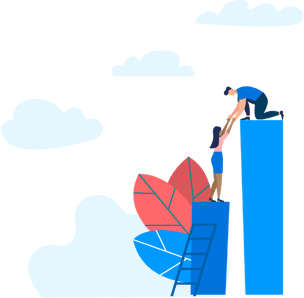 X
Get the latest news from Namely about HR, Payroll, and Benefits.