Payroll
What Happens When Payday Falls on a Holiday or Weekend? | Namely Blog

Your employees love when payday comes around. I mean, who doesn't? For every organization, payroll compensation distribution must be on time for employees to receive their wages. Yet, what happens when payday falls on a holiday or weekend?

Whether you pay your employees weekly, biweekly, monthly, or semimonthly, odds are that your company's scheduled payday might land on a bank holiday or weekend sooner or later. Should that happen, don't panic—you have options. We'll break down all the payroll holiday rules below so you can navigate holiday and weekend paydays with ease.


Why Can't Employees Be Paid on Bank Holidays and Weekends?
When it comes to Bank holidays and weekends, paying employees creates a problem for employers who pay on specific days of the month. So, what exactly constitutes as a bank holiday?

On bank holidays, most transactions come to a complete halt. Bank holidays are business days when banks and financial institutions are closed to observe a public holiday, like Thanksgiving, Martin Luther King Jr. Day, or Memorial Day. Bank holidays are set in advance and recognized by the Federal Reserve.

If banks are closed for a holiday or the weekend, they cannot process or transfer funds on your intended payroll date.

Most banks and credit unions will be closed. As a result, many of them will pause all types of payment processing when closed during those times. In some rare cases, banks will be open during the holidays, but payment processing through the Federal Bank Reserve will be unavailable. As a result, all payments or transactions will stay on hold until the next business day.

To avoid paying employees late, make sure you're familiar with all of the federal bank holidays listed below:
2022 and 2023 Bank Holidays
Bank Holiday

2022 Date

2023 Date

New Year's Day

Saturday, January 1

Sunday, January 1

Martin Luther King Jr. Day

Monday, January 17

Monday, January 16

Washington's Birthday /
Presidents' Day

Monday, February 21

Monday, February 20

Memorial Day

Monday, May 30

Monday, May 29


Independence Day

Monday, July 4

Tuesday, July 4


Labor Day

Monday, September 5


Monday, September 4

Columbus Day

Monday, October 10

Monday, October 9


Veterans Day

Friday, November 11

Saturday, November 11

Thanksgiving Day

Thursday, November 24

Thursday, November 23

Christmas Day

Sunday, December 25

Monday, December 25
What Happens if Payday Falls on a Bank Holiday?
Your employees may be wondering, "Will my direct deposit go through on a holiday?" If your bank closes during your business's payday, transferred funds will be inaccessible and your employees won't be able to receive their direct deposits, cash, or check.

If payday does occur on a holiday or weekend, it's standard practice for any organization to pay its employees the day before a holiday occurs. If payday falls on a bank holiday, payroll professionals have some options to consider:
Run payroll earlier. Have your payroll process occur as usual, but instead, pay a fee so your employees can receive their paycheck before the holiday.
Delay the payroll process. Pay employees the day after the bank holiday.
Run payroll as usual. Run payroll procedures like normal. Employees will receive their payment within the next business days after the holiday.

Neither option is better than the other. Employers can pick whichever policy they prefer or works best for their organization. Just try to remain consistent to avoid confusion between both your HR teams or payroll department, and employees. Additionally, an earlier or later payroll date may affect your processing deadlines, so be sure to stay on top of deadlines and notify employees about the new payday date. If you work with a third-party payroll processor, work with them to clarify your processing schedule.

What Happens if Payday Falls on a Saturday or Sunday?
No Sunday scaries here—just like when payday falls on a bank holiday, it's essential to coordinate an appropriate practice when payday falls on a weekend. For reference, you can verify if your company's policy complies with your state's regulations.

If payday falls on a Saturday, you should consider paying your employees on that Friday before your regular payday. If it falls on a Sunday, you should typically pay employees on the following Monday.

If you plan on depositing checks on the weekend, payments won't be accessible for employees. Remember, employees can't always pick up paper checks on weekends, and direct deposit won't hit employee bank accounts until the banks reopen, so plan on moving payday to the Friday before or the Monday after the weekend.
Holiday and Weekend Payroll Tips
We know that when payday falls on a holiday, it can be quite a hassle. To ensure your payroll process doesn't hit any bumps along the road and learn how to best communicate your approach to employees, follow these tips:
Be Consistent — Decide whether your company will pay employees before or after a bank holiday or weekend and stick to that schedule throughout the year. Flip-flopping might confuse them and your payroll team. Ensure that your payroll process is always consistent and that your schedule is up to date.


Create a Schedule. At the start of the year, create a payroll schedule with your HR or payroll department, and distribute it to your employees. You'll want to bold or highlight changes in payday when a bank holiday occurs.


Be Clear —

Make sure your employees know when they'll be paid. Remind them of the current changes in the pay schedule a week before they're expecting to get paid. Share a payday calendar on your

company intranet

, so employees know when to expect their

direct deposit

.


Stay on Track — An earlier or later than usual payday could throw you and your team for a loop. If you're running payroll earlier, make sure you have all employee hours submitted in time to meet your processing deadlines. Also, you'll need to submit payroll or print checks earlier, as well. Send out calendar invites to remind your hourly workers to submit their hours so you don't have to chase anyone down and risk missing your deadlines.


Plan Ahead

— Don't get caught by surprise! Use an

HR calendar

or the right payroll software at the beginning of the year to keep track of approaching bank holidays or weekend paydays, and so you don't miss any important dates or deadlines.
---
Don't let bank holidays or weekends stop you from establishing a well-rounded payroll process. At Namely, we believe that HR has the power to simplify every part of the employee lifecycle through HR technology. Our full-service payroll system can save your team countless hours from processing and distributing multiple paychecks and help improve your overall employee experience. If you're ready to discover how Namely's technology can empower HR teams and make an impact, schedule a personal demo with us. We promise it's worth it.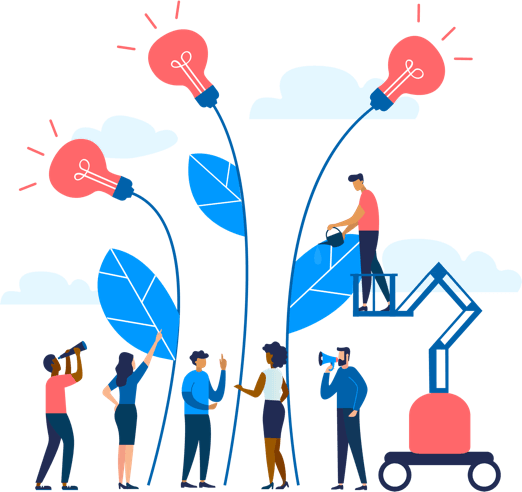 See how Namely's flexible solution will help you streamline your HR processes by having your people, payroll, and benefits info all in on place.
Get a demo
Subscribe
Get the latest news from Namely about HR, payroll, and benefits.
Get the latest news from Namely about HR, Payroll, and Benefits.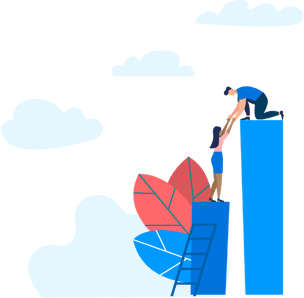 X
Get the latest news from Namely about HR, Payroll, and Benefits.