Payroll
How to Become a Certified Payroll Professional (CPP)
Payroll isn't for the faint of heart. Of those who are brave enough to tackle the intricacies of multistate taxation, FUTA credit reductions, payroll compliance, and wage garnishment, only a select few earn the full endorsement of the American Payroll Association (APA).

Enter the few, the proud, the certified payroll professionals (CPP). Dating back to 1985, the CPP designation is reserved only for those who can demonstrate veteran expertise in the payroll field. Think you're worthy of the title? Here's how to get certified.


1. Determine Your Eligibility

Not everyone qualifies to take the certification exam. While the APA doesn't require applicants to be card-carrying members of the association, it does mandate that they meet a list of stringent requirements. First, you need to have served in a payroll-related role for at least three of the last five years. In special cases, the APA allows individuals with 18 to 24 months of payroll experience take the exam if they successfully complete a comprehensive list of sanctioned courses. The more on-the-job experience you have, the fewer number of courses you need to take.

2. Apply for the CPP

The APA offers applicants the opportunity to apply for the exam through its website, by mail, or even by fax. The association takes 10 to 15 days to process applications once they receive them. If you're eager to check in on the status of yours, the APA provides an application tracker on its website.

If you're in between jobs when you submit your application, note that the APA requires a signature from a prior payroll supervisor confirming your relevant experience.


3. Schedule Your Exam

Once your CPP application is approved, you have a year to schedule the exam. This can be done via the APA's website or by calling the scheduling hotline at 800-470-8757. Your examination fee varies depending on which continent you take the exam and whether you're an APA member. A schedule of registration deadlines and fees for North America is below. Note that all test dates are on Saturdays.

CPP Testing Fees and Registration Windows
| | | |
| --- | --- | --- |
| Testing Location | Member Fee | Non-Member Fee |
| North America | $380 | $550 |
| | | |
| --- | --- | --- |
| Testing Season | Registration Opens | Registration Closes |
| Fall | July 10 | October 12 |
| Spring | January 15 | April 19 |
The exam is administered every fall and spring. Importantly, the questions only pertain to information that is accurate as of January 1 that respective year. For example, an applicant looking to earn their CPP in the fall wouldn't be tested on tax changes that were enacted over the summer.


4. Study for the Test


The CPP certification exam is four hours long, and features 190 multiple choice questions. The topics covered, and their respective share of the questions, includes:


Core Payroll Concepts

(27%)

Compliance/Research and Resources

(21%)

Calculation of the Paycheck

(20%)

Payroll Process and Supporting Systems and Administration

(9%)

Payroll Administration and Management

(10%)

Audits

(7%)

Accounting (6%)

The APA offers test takers a full suite of preparatory materials, including training booklets, in-person classes, and online webinars. It also offers an extensive "CPP Bootcamp" package, which consists of 20 online courses covering a range of topics including third party sick pay, involuntary deductions, and more. Test takers who might balk at the package's $2,310 price tag will be relieved to hear it comes with a "pass the first time" guarantee.

In addition to these online courses, local APA chapters frequently host informational sessions and study groups ahead of certification season. The association's website features a helpful directory of upcoming events.

5. Don't Forget Recertification

Similar to the SHRM-CP and PHR certifications, individuals who become CPP-certified will need continually renew their status. Every five years, payroll professionals with a CPP need to accumulate over 120 recertification credit hours (RCHs). These are earned by attending APA-sanctioned events and webinars. Professionals can find out what's available near them using the association's chapter directory.


---

Each year, the APA grants only a select few the distinction of being a CPP. Think you've got the payroll chops and veteran expertise to earn that title? Use the tips above to prepare for the exam and brush up on your overall knowledge with our Definitive Guide to Payroll. Who knows, you might someday qualify for the Payroll Hall of Fame!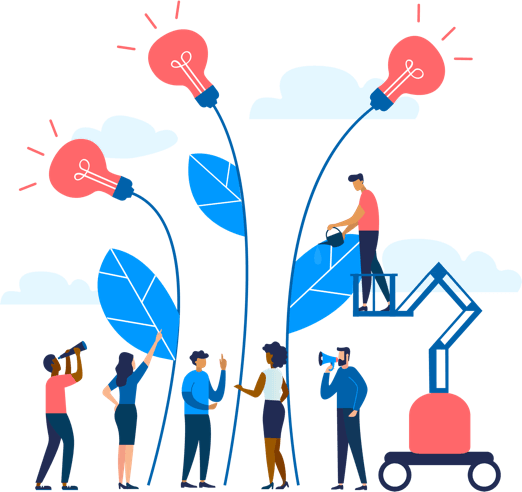 See how Namely's flexible solution will help you streamline your HR processes by having your people, payroll, and benefits info all in on place.
Get a demo
Subscribe
Get the latest news from Namely about HR, payroll, and benefits.
Get the latest news from Namely about HR, Payroll, and Benefits.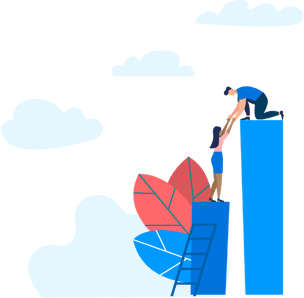 X
Get the latest news from Namely about HR, Payroll, and Benefits.