Benefits
How to Make Total Rewards Your Secret Recruiting & Retention Strategy

In today's job market, candidates value total compensation more than ever before. So how can your company build packages that attract and retain top talent?
Namely's Chief People Officer, Amy Roy, joined Pave's Head of European Operations, Katie Rovelstad, this week to share tips on how to make total rewards your secret recruiting and retention strategy.
In case you missed it, here are our top takeaways:
Understand Your Own Package
From pay and bonuses to benefits and perks, there are many variables that go into total compensation. Since these packages are so important to candidates and employees, HR teams frequently get asked questions about them–which is why it's crucial to understand your company's offerings.
By partnering with your finance team, you can learn the ins-and-outs of your packages so that you can effectively communicate them with candidates and employees. To make sure you fully understand them, Roy suggested writing down your own total compensation package. She explained that if you have any specific questions, it's likely that your employees will have them too. Proactively asking your finance team these questions will help you get prepared for when your employees come to you with them.
Use Compensation Benchmarking
In order to attract and retain top talent in today's candidate-driven market, you should pay close attention to what other companies in your space are offering. Looking at industry benchmarks based on criteria like roles and geography can help you make sure that the pay, benefits, and perks in your package are competitive. Using a compensation tool, like Pave, can help you easily access these benchmarks in real-time.
During the webinar, Roy and Rovelstad reminded us that it is also important to consider company stage when evaluating these benchmarks. For example, a 10-year-old startup should not be comparing their total compensation package to Google's, even though they may both be in the tech industry.
Emphasize Total Compensation to Candidates
When candidates are applying to more than one company, they are actively comparing their total compensation packages. How do the salaries compare? What about benefits and perks? How does each company invest in their employees' professional development?
Emphasizing what is included in a role's total compensation packages throughout the interview process is key for two reasons:
If you are offering a candidate the same salary that another company is offering them, you need something else to lock them in. Maybe you offer better quality and more cost-efficient health insurance, or perhaps you have a mentorship program and other L&D opportunities. Emphasizing these during the interview process does make a difference, and will hopefully help the candidate choose your company over the other.
If you are offering a lower salary than the other company, you need to emphasize the overall value of your total compensation packages. As mentioned above, it's very likely that a tech giant like Google can afford to offer candidates higher salaries than smaller startups. Helping candidates get the full picture of what you're able to offer will enable them to make a fully educated decision–and hopefully help sway them in your direction.
Effectively Communicate Your Package With Employees
As employers we don't always do the best job communicating our total rewards to employees. Sure, employees know that they will receive a bi-weekly paycheck, but how often are they reminded of the other reward components that complement their salary?
Investing in rewards communication is important because people are constantly looking for alternative opportunities and wondering if they are receiving enough from their current organization. The only way for employees to properly gage if they are getting enough from their current employer is if rewards information is accessible and clearly communicated with them.
Roy shared a couple of interesting tactics to help combat communication breakdowns. To remind employees of employers contributions to benefits, Roy suggested that employers showcase their contributions to benefits, even benefits that are "free" to employees on each paystub. This can be easily done on Namely and one can cite the employer cost for benefits like 401K, Dental, Medical, etc.
Roy also recommended communicating the value of the organization benefits program during the enrollment period. Finally, she explained that it starts with leaders educating themselves, "If you struggle to articulate your organization's total compensation plan, imagine how your managers must feel."
Ask Employees for Feedback
Most importantly, the webinar reminded us to ask employees for feedback. Instead of assuming what's important to them - ask your employees and be sure to acknowledge their input, especially consistent patterns or asks. Send out frequent surveys, have mid year check ins, or spontaneous mini webinars to go over benefits and remind employees how to access them.
Remember that your benefits package is dynamic, not static and should be adjusted as things change externally or within the business. As your workforce evolves, so will its needs.
---
Since benefits play a huge part in total compensation, offering the right ones is key–especially if your workforce is remote and you're competing for top talent with companies from all over. But how do you know what benefits candidates are actually looking for? Find out in our latest eBook.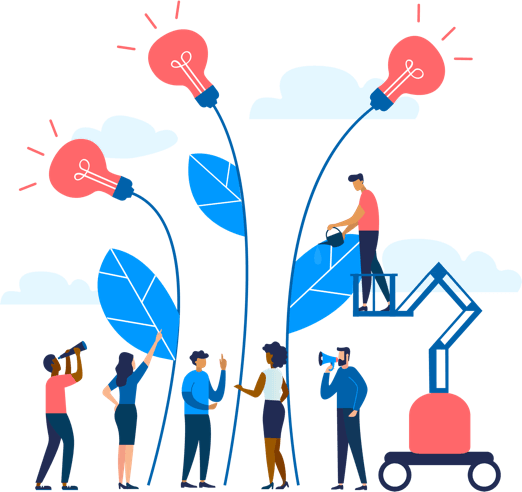 See how Namely's flexible solution will help you streamline your HR processes by having your people, payroll, and benefits info all in on place.
Get a demo
Subscribe
Get the latest news from Namely about HR, payroll, and benefits.
Get the latest news from Namely about HR, Payroll, and Benefits.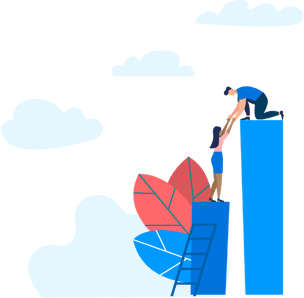 X
Get the latest news from Namely about HR, Payroll, and Benefits.