HR
How Work Helped Me Stay Positive After a Breast Cancer Diagnosis

In this HR for Humans story, Quiana Davidson—Senior Payroll Operations Specialist at Namely—shares how she navigated a breast cancer diagnosis while continuing her work at Namely. For more stories at the intersection of work and life, follow @namely_hr. You can also submit your stories here.
---
Initially, I didn't tell anyone about my breast cancer diagnosis other than my direct manager and two other people. He was extremely supportive from the beginning when I let him know I would need some flexibility to accommodate frequent doctor appointments. He reassured me that taking care of myself should be my top priority, and he never made me feel like I should be guilty about it.
In the weeks leading up to my surgery, I worked with HR to make arrangements for my leave. Our Senior Director of People Operations worked with me to help me take care of all the disability paperwork. She was extremely supportive and offered to work with me directly so that we could keep everything confidential if I didn't want anyone else on the HR team to know. It was all so new, and at that time I still hadn't even told most of my family, so I really appreciated her discretion. She continued to check on me before and after surgery to see how I was doing.
I'm very grateful to work at a company that supports me emotionally and financially. Other than the deductible, almost every aspect of my journey has been covered by Namely's health insurance—even including genetic testing. I haven't had to pay a lot of out-of-pocket costs, and looking at the insurance claims, I know it could have been a lot more. My nurse even told me that many women get turned away from these procedures because they don't have insurance which was a bit shocking.
After eight weeks of short-term disability, my return date was set for July. However, I wasn't fully comfortable coming into the office while I was still recovering. I asked my manager if I could work from home until I was completely done, and he said, "absolutely, it isn't even a question."
A lot of people have asked me how it is to be back at work, and I'm just so grateful to have the support and the flexibility that I've needed to get through this journey. Working has helped take my mind off of the challenges I've faced, and I know that if I wasn't working, my mind would likely go down a path I don't want to go down. The stress is still always in the back of my mind, but to work and have a sense of purpose helps me stay positive.
I haven't been back to the office yet, but I recently joined our women's ERG to walk in the Making Strides Against Cancer Walk with the American Cancer Society. Only two people at the walk knew about my experience. I was very hesitant to wear a survivor sash—it made it all too real, as if I was officially a part of this club that I didn't want to be in.
I ultimately did decide to wear the sash because it helps to know that I'm not alone and have the support of a larger community. But in the moment, walking through the walk, it was hard to face the reality of it.

I'm trying to put it all behind me and not think about it, but I still live with the fear that it can come back. I still have to take the medication and have my remission checkups, and it's scary. The experience left me with too many "whys" that I'll never have the answer to, but with the support of my family and my team, I try to have a sense of humor and take it one day at a time.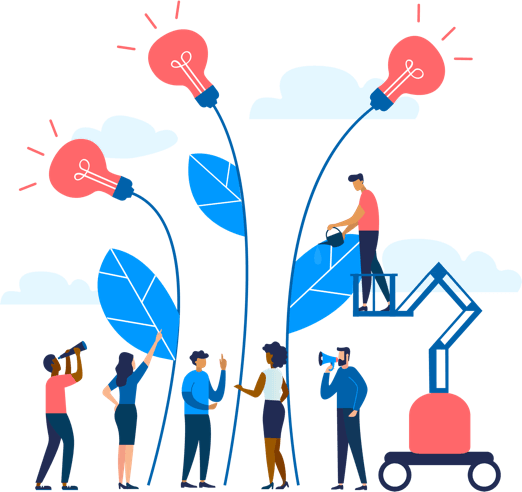 See how Namely's flexible solution will help you streamline your HR processes by having your people, payroll, and benefits info all in on place.
Get a demo
Subscribe
Get the latest news from Namely about HR, payroll, and benefits.
Get the latest news from Namely about HR, Payroll, and Benefits.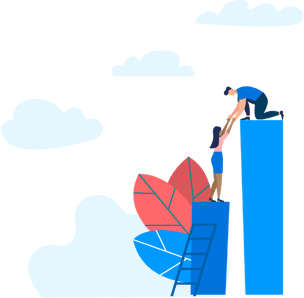 X
Get the latest news from Namely about HR, Payroll, and Benefits.