Benefits
How Parental Leave Helped Shape My Career

In this HR for Humans story, Nikki Boehm—a Manager of Presales at Namely—reflects on her experience starting a family while also advancing her career. For more stories at the intersection of work and life, follow @namely_hr. You can also submit your stories here.
Before joining Namely, I worked as a Solutions Consultant for five years. The position required regular travel, so when my husband and I began to talk about starting a family, I realized that the on-the-road lifestyle wasn't going to be a good fit for me anymore. I really care about my career and knew I wanted to continue to work after having a baby, but I needed to find a position with better work-life balance.
Around that time, a manager at Namely reached out to me about joining her team, and I found out that she had just recently had a baby herself. I really liked the idea of working for someone who was in a similar phase of life and would be able to understand what I would be going through when I did decide to have a baby.
I started working at Namely in February of 2016 and had an awesome first three months. Around my fourth month, I found out that I was pregnant (a lot earlier than expected!). I was excited but scared because I was still pretty new to the company. I had made a lot of good working relationships, but I wasn't sure how my pregnancy would impact my career progression.
However, my fears were quickly wiped away because Namely was so supportive right from the beginning. Everyone made me feel extremely comfortable, and I even received a promotion during my pregnancy. That was when I really felt like they weren't going to let the fact that I was starting a family hold me back from what they felt I earned performance-wise. They honored my work ethic and gave me a promotion even though they knew I would be going on leave.
In my role as a Senior Product Advisor, I led calls with customers and did product demonstrations. As I approached my due date, the VP of Sales, Michael, was extremely supportive and would always check-in. He had just had a young child himself and wanted to help me make the transition as smooth as possible. With the help of my team, I was able to take a step back from customer calls and spend more time on internal projects.
The People Operations team also worked very closely with me leading up to maternity leave. We spoke many times about what the process would look like so I knew exactly what to expect once I had the baby. Namely's parental leave policy covers nine weeks of paid leave after six months of employment or twelve weeks after a year. I was a week away from my one year anniversary when I had Clara, and I consider myself very lucky that Namely honored the full three months of paid leave.
While I was on leave everyone on my team was respectful of my time off. Sometimes I would reach out just to keep in touch, but no one ever made me feel like I had to be working. I knew if I totally shut down for three months, I would be really stressed out coming back so I checked the Namely Feed and my email every now and then, while breast feeding or resting, just to stay in the loop. While I was gone, my whole team stepped up and took on the extra workload so that I could ease back in upon my return. They say it takes a village to raise a baby and I realized that applies at work as well! I can't imagine what the experience would have been like if I wasn't part of a supportive team.
It was hard to adjust after three months away and also to leave Clara for the first time—it was kind of a double whammy of emotions. My team had reasonable expectations for me when I came back, letting me get caught up before taking any customer calls. They never made me feel overwhelmed, and I gradually worked back up to my normal speed.
They've given me a lot of flexibility to work from home, which has been especially helpful as we transition my daughter into daycare. Coming back to work also really gave me a sense of being myself again. When you have a newborn at home your whole life gets turned upside down. At the house everything was new and I was a rookie, at the office I knew how to get things done and feel accomplished.
Shortly after returning to work I actually found out that I was receiving another promotion to a Manager-level role. Throughout the entire process, Namely has made it so clear to me that even though I took some time to start a family, they see how committed I am to the company and that I want to advance my career. As a result, I feel more motivated and loyal than ever. I can't imagine leaving a company that has been this supportive of my work-life balance, which is more important to me now than ever before.
As a first-time mom trying to balance your career aspirations and your family, it's important to be true to yourself. I love my job and thrive off of the success of my team, but I also love being home with my daughter and husband. Working at a company that allows me to have the best of both worlds has been a game-changer. I can have a fulfilling career and still have the energy to play and be present with Clara at the end of the day. Namely has been so accepting of people at all different stages of life. No matter what path you're on, if you work hard, they're always more than happy to reward you for your passion.
Craving more HR for Humans Stories? You can read them all here!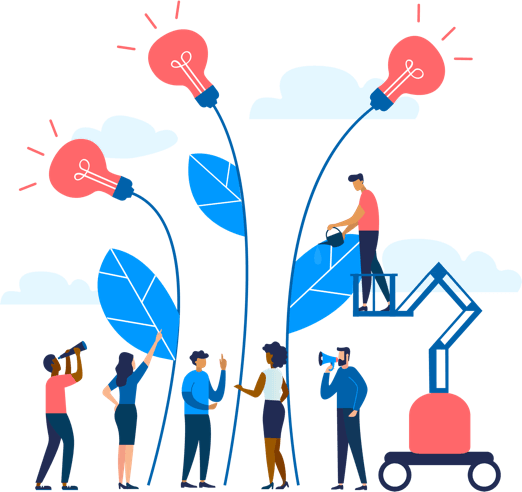 See how Namely's flexible solution will help you streamline your HR processes by having your people, payroll, and benefits info all in on place.
Get a demo
Subscribe
Get the latest news from Namely about HR, payroll, and benefits.
Get the latest news from Namely about HR, Payroll, and Benefits.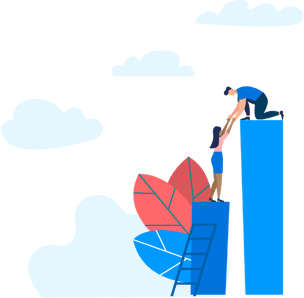 X
Get the latest news from Namely about HR, Payroll, and Benefits.