Compliance
HR's Guide to Pregnancy and Reasonable Accommodation

It's not easy being an expectant mother and working full-time. Having to take time off for prenatal care, physical discomfort, and fatigue can all affect a woman's ability to work. Still, many women work far into their pregnancies with great success thanks to the help and understanding of their company. While many companies try to make expectant mothers more comfortable at work, pregnancy discrimination is still rampant in the modern workplace. Between 2010 and 2017, the Equal Employment Opportunity Commission (EEOC) received over 28,000 pregnancy discrimination charges.

While the Pregnancy Discrimination Act (PDA) and a few other federal laws protect pregnant women in the workplace, there's still some gray area around how far businesses have to go to offer compliant benefits that reasonably accommodate pregnant workers. Here's your guide to navigating workplace pregnancy and reasonable accommodation.
The Pregnancy Discrimination Act
The PDA prohibits employers with more than 15 employees from discriminating against women based on a past, current, or future pregnancy or medical condition caused by pregnancy or childbirth. Employers can not refuse to hire, demote, terminate, or retaliate against an individual due to pregnancy, even if the employer believes the decision is in the employee's best interest. Instead, employers must provide pregnant employees with the same reasonable accommodations, such as leave benefits or modified job responsibilities, that are extended to employees "similar in ability or inability to work." However, if a company does not provide special accommodations for other workers, they are not obliged to do so for pregnant employees.
Unpaid Leave
While many women choose to work far into their pregnancy, they may be entitled to unpaid leave should they become unable to work. If employers allow other injured or sick employees to take an unpaid leave of absence, they are legally required to offer pregnant women the same option. While employers are not permitted to force employees to go on leave (or deny them from returning early), they are allowed to require a physician's note to confirm their inability to work.
Reasonable Accommodation
In addition to providing leave, employers must also reasonably accommodate pregnant women as they would other workers. Some examples of reasonable accommodation for pregnant workers include letting them sit during their shift, limiting heavy lifting, temporarily reassigning them to other tasks, and allowing them to telecommute.


Is Pregnancy a Disability?
While pregnancy is not considered a disability, certain pregnancy-induced health conditions may be covered under the Americans With Disabilities Act (ADA). In 2008, the ADA Amendments Act (ADAAA) broadened the definition of disability to include an individual who:
Has a physical or mental condition that substantially limits at least one major life activity, like walking, talking, seeing, hearing, etc

Has a history of disability, like cancer in remission

Is regarded as having a disability
Some pregnancy-related conditions covered under the ADA include carpal tunnel syndrome, gestational diabetes, sciatica, and preeclampsia. If a woman's pregnancy-induced condition is covered, she is entitled to reasonable accommodation, such as job modification or leave, under the ADA. An exception is made only if an accommodation would cause a company "undue hardship," or significant difficulty or financial burden.
Pregnancy and the Family and Medical Leave Act (FMLA)
If a pregnant employee has worked at a company with over 50 employees for at least a year, she may be entitled to up to 12 weeks of unpaid, job-protected leave under the Family and Medical Leave Act (FMLA). FMLA leave covers a woman's work absence due to prenatal care, incapacity due to pregnancy, and to treat a serious health condition following the birth of a child. As long as an employee gives their employer reasonable notice of an absence, they may take leave intermittently, slowly over time to reduce hours, or all at once.
Breastfeeding Laws at Work
Expressing breastmilk, or pumping, at work is protected under a few different laws. Lactation is viewed as a medical condition related to pregnancy under the PDA, so employers can not discriminate against women expressing breast milk during the workday.

Additionally, nursing mothers are also protected under the Fair Labor Standards Act (FLSA), which requires employers to allow workers reasonable break time during their shift to express breast milk for up to one year after giving birth. Employers are not required to compensate employees for this time, but they must provide breastfeeding employees with a private place, other than a bathroom, where they may express breast milk. Should these requirements give a small business undue hardship, employers with less than 50 employees may be excused from these obligations.
State Pregnancy Laws
Because there's still some gray area around federal laws applying to pregnant workers, many states have passed their own anti-discrimination laws. Over 20 states, Washington D.C., and four cities have their own laws requiring employers to accommodate pregnant women in the workplace. More than half of all U.S. states have their own laws protecting breastfeeding workers. New York City just passed its own law requiring private lactation rooms to be outfitted with a refrigerator, counter or table, and electrical outlet. Make sure you stay current with local, state, and federal laws so your company can support employees and remain compliant.
---
Even with all these laws, there's still uncertainty around how far employers have to go to accommodate pregnant employees. Aside from informing employees of their options, employers should aspire to go above and beyond the legal requirements to help pregnant employees continue to work. This way, your company can avoid costly litigation and, more importantly, show employees that you care.

Don't have an accommodation policy for pregnant or temporarily disabled employees? Download our Guide to Company Policies for tips on how to draft your own and build a better work environment.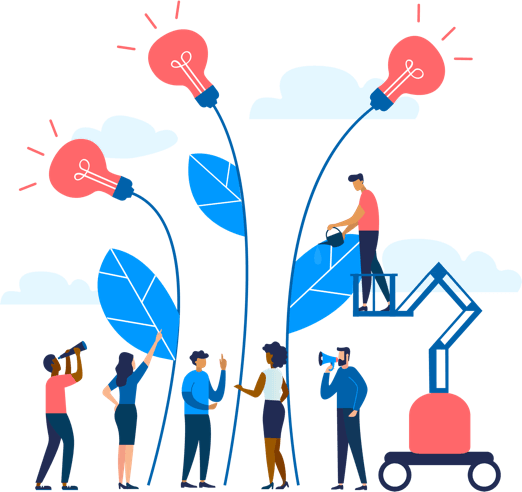 See how Namely's flexible solution will help you streamline your HR processes by having your people, payroll, and benefits info all in on place.
Get a demo
Subscribe
Get the latest news from Namely about HR, payroll, and benefits.
Get the latest news from Namely about HR, Payroll, and Benefits.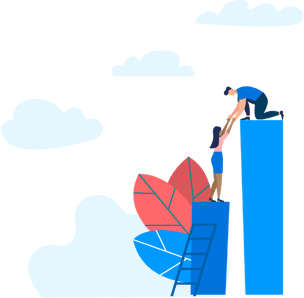 X
Get the latest news from Namely about HR, Payroll, and Benefits.