Benefits
Companies Offer 'Disaster Time Off' in Face of Hurricanes, Wildfires
When it rains, it pours. But for Michelle Abbott, a compensation and benefits manager at Research Square, a North Carolina-based academic publishing service, it wasn't just water she had to worry about during last year's hurricane season.

Some of her employees had to evacuate—twice. One worker lost her house entirely. But two thousand miles away in California, remote workers had to flee their homes due to wildfires, too.

For the thousands of American businesses impacted by extreme weather last year, the arrival of summer comes with some apprehension. The months between June and September are among the most active for tornados, wildfires, and hurricanes. For companies like Research Square that employ remote workers across the country, the odds of a team member being impacted are even greater.


'Disaster Time Off'
Faced with those challenges, companies like Research Square have implemented policies to better accommodate their teams. In the past, affected employees would need to dip into their vacation days or, in some cases, take leave under the Family Medical Leave Act (FMLA). But increasingly, Abbott and other human resources professionals have offered an alternative: "natural disaster time off." Namely's data shows that the number of companies offering this kind of leave increased by 50 percent last year.

Nearly a quarter of that surge came from companies headquartered in North Carolina, a state hit hard by both Hurricanes Florence and Michael.

"We let employees take up to forty hours per event if they have to evacuate or need to clean up because of a storm," Abbott said. Research Square's program ranked among the most generous in our dataset. Last year, employees used it for all manner of situations, including if they needed time to evacuate, board up windows, or check in with a loved one. But for the more extreme cases where employees need more time, some flexibility still goes a long way.

One of the company's workers was hit particularly hard by Hurricane Florence and had to leave her home after it was deemed uninhabitable. "We let her have as much time as she needed, whether it was unpaid or PTO," Abbott said.


Year-Round Risk
Using Namely, employees are able to submit time off requests to their managers with written notes. Among the last two years of requests, Hurricanes Irma, Harvey, Florence, Michael, Ophelia came up several hundred times. But looking beyond hurricane season, employees took time for all manner of storms and disasters, including tornados, wildfires, and even blizzards.

Some of the most common phrases in these requests included:
Evacuation
Damage assessment
Hurricane clean-up
Volunteering
Storm preparation
Loss of power
School closing
Flight canceled
Across our entire database, the majority of these storm-related requests (over 60 percent) were submitted as vacation days, not a dedicated form of natural disaster leave. The remaining share included either "work from home" requests or unpaid leave.

While it may be no surprise to hear that North Carolina and Florida accounted for many of these requests, northeast states also ranked high on the list. Massachusetts, New Jersey, and New York employers had a sizable share of employees miss work due to ice storms, blizzards, and other winter hazards. Some time off requests even mentioned the "polar vortex" and "Snowmageddon."


Volunteering
According to FEMA, 40 percent of businesses impacted by a natural disaster never reopen. But companies like Research Square have done more than persevere—they're also helping their communities rebuild.

Another relatively new form of time off, one that isn't tied exclusively to severe weather, makes it possible for businesses and their employees to give back.

Abbott and the rest of her colleagues are entitled to a set amount of volunteer time off or "VTO" each year. This form of paid time off allows employees to perform community service or volunteer for charitable organizations or events. A benefits survey conducted by the Society for Human Resources Management (SHRM) found that 20 percent of U.S. companies offer some form of VTO.

Research Square's employees, and Abbott herself, volunteered in a number of capacities last year, from helping out at local food banks to rebuilding homes lost during hurricane season. While a seemingly small gesture, this form of time off provides businesses and their employees with a means of giving back. Research suggests it might even help promote employee engagement, too.


---

Hurricanes, wildfires, and other natural disasters cost U.S. employers over $90 billion in 2018. These events, beyond their economic toll, had a real impact on the lives of millions of Americans.

Is it time for natural disaster leave to transition from "perk" to compliance requirement? We'll leave that question to lawmakers. But as companies increasingly offer their workers paid medical and parental leave, it may be time for HR teams to reflect on their offerings and consider whether their employees are adequately covered in times of crisis.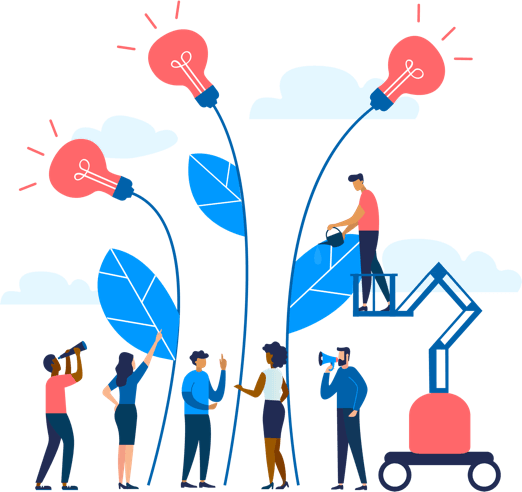 See how Namely's flexible solution will help you streamline your HR processes by having your people, payroll, and benefits info all in on place.
Get a demo
Subscribe
Get the latest news from Namely about HR, payroll, and benefits.
Get the latest news from Namely about HR, Payroll, and Benefits.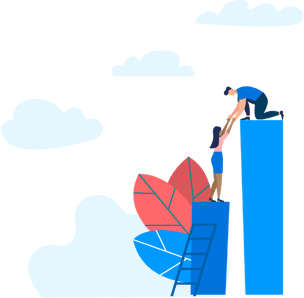 X
Get the latest news from Namely about HR, Payroll, and Benefits.