Recruiting
The Top 10 Personality Traits CEOs Care About

CEOs, and company leadership in general, set the stage for a company's culture and values. In the best workplaces, CEOs lead by example and embody personality traits that help a company achieve its mission.
As you bring new talent on board, it's important to make sure that your vision for a successful team aligns with that of leadership. This ensures that you are growing the company around a unified set of central values—helping you effectively scale in the long run.
We asked 10 CEOs to share what personality traits they look for in candidates. Here's what they had to say:
1. Kindness
"Kindness is a value I work to embody in my own life, and it's something I look for when hiring people at all levels of the organization. Successful employees must be driven to succeed, but the two traits aren't mutually exclusive. I want to see that candidates are genuinely kind—that they're the type of person who will help out a teammate, bring positive energy to the office, and be someone everyone wants to work alongside."
- Matt Straz, Namely
2. Fearlessness
"I look for fearlessness. By my own admission, I'm a pretty intense figure. I look for someone who will challenge my beliefs, thoughts, and mission. I like to do my homework on the interviewee. I read about a point of contention in education, previous job history, etc. I then stage an interview question wherein I take an opposing side, and I want to see if they'll stick up for what they believe in and challenge me on it, even if it is something very subtle. As the CEO, when I am directly involved in a hiring, I'm likely going to be working very closely with that person. I want to ensure that they will always be direct and forward with me."
- Jan Bednar, ShipMonk
3. Follow Through
"This goes hand in hand with organization, but knowing that a team member will take the ball and not only run with it, but also make sure that they run it across the goal line is key. Way too many people will start something but get stuck and not finish it when they hit one or two obstacles. I really look for people with strong follow through, who will not stop until they complete the goal.
- Grayson Lafrenz, Power Digital Marketing
4. Desire to Learn
"One of the most important traits [I] look for is [an] overall willingness and desire to learn. People who are eager to learn are generally always up for a new challenge, don't mind not knowing what may be thrown at them, and are always looking for ways to improve themselves. Eager learners are often also very innovative and self-sufficient, allowing them to develop new, more efficient ways to complete tasks. Given these types of employees are generally excited to wear many hats and will work hard on whatever is thrown at them, they are invaluable to any company."
- Sacha Ferrandi, Source Capital Funding, Inc. and Texas Hard Money
5. Enthusiasm
"I want a candidate to be enthusiastic during the interview. I'd love for them to be enthusiastic about joining our team (with valid reasons provided), but also about their work or a hobby. I want to see that this person has a passion for something and has that willingness to put in effort for something they care about. Enthusiasm is great for customer service and is also a telltale quality of someone who usually has good intrapersonal skills.
- Matt Ham, Computer Repair Doctor
6. Team Players
"We hire team players. We screen for 'team player-ness' by asking questions about their work ethic, examples of how they contributed at prior companies, and willingness to go above and beyond. We look to hire people who engage, who 'get it' when we explain the way our company works, and who earnestly show their ability to offer that approach to work."
- Deborah Sweeney, MyCorporation
7. Collegiate Athletics
"One interesting trait that I've found to be a good predictor of workplace success is if the candidate has participated in collegiate athletics at any level. Since they have received hours of coaching, they are better at processing constructive feedback to improve performance. In addition, they are usually good communicators since they have worked closely in a team environment. They thrive on competition and are accustomed to long term discipline to achieve a goal. Finally, they tend to have good time management skills since they learned to juggle training and academics."
- Kelly Bedrich, ElectricityPlans
8. Problem-Solving
"One of the must-have qualities I focus [on] is effective problem-solving. I only want to hire people who can find their way to resolve problems. How do I make sure a candidate is a skilled problem solver? I give them a position specific task, and I focus only on describing the final result. It's the candidate who has to reverse engineer all the steps he needs to take. If they succeed, they are much more likely to become independent and self-driven top performers.
- Kuba Koziej, Zety
9. Sense of Humor
"We are a pretty small team here, so when we interview for a new role, personality plays almost as big a role as experience and skill...Having a sense of humor is as essential as experience when we interview a candidate; they should be able to take and tell a joke, which will suggest how well they work as part of a team, and also give an insight as to whether they have a positive mind set."
- Steve Pritchard, It Works
10. Willingness to Discuss Failure
"The one trait I want to see more anything out of a potential hire? A willingness to discuss failures they have been through. Outside of making them human, I want to know that people have made mistakes and learned from them. That they not only moved forward, but can accept calling it what it is and coming out the other side.. It shows strength. It amazes me that the majority of candidates will try and just impress with successes nonstop. Failures and an ability to own them can be equally if not more impressive."
- Zachary Weiner, Emerging Insider Communications
Take it from these CEOs: the best employees display traits that are undeniably human. While polish is important, building an authentic team is crucial for long term success.
What else makes for a successful modern workplace? Check out our report, HR Mythbusters 2017, to uncover trends in employee performance, tenure, and more.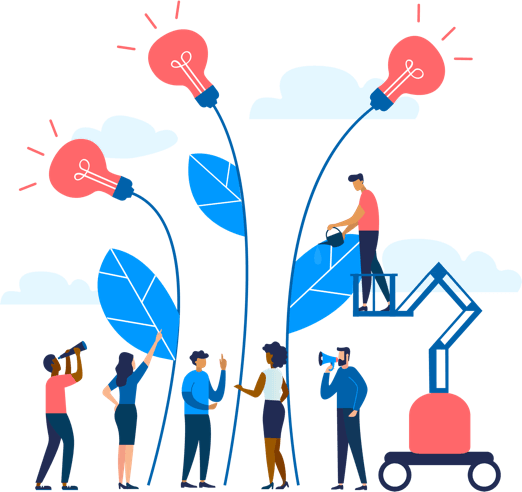 See how Namely's flexible solution will help you streamline your HR processes by having your people, payroll, and benefits info all in on place.
Get a demo
Subscribe
Get the latest news from Namely about HR, payroll, and benefits.
Get the latest news from Namely about HR, Payroll, and Benefits.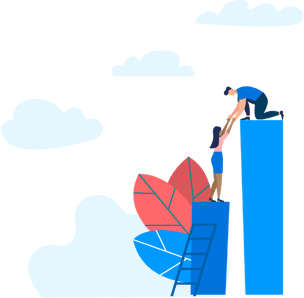 X
Get the latest news from Namely about HR, Payroll, and Benefits.