Benefits
3 Ways to Better Manage Employee Benefits

As a benefits professional, I frequently stumble across industry studies and insights that emphasize the critical role of employee benefits in the workplace. Whether the suggested strategies center on offering more affordable benefits or more variety, they all lead back to the overall impact of employee benefits management on recruiting, retention, and satisfaction.
Combined with increased regulatory pressures, new governmental players promising change, and steadily rising costs, HR and Finance teams need to be diligent. They must find the right partner that can both help them deliver great benefits and also provide real value within their budget. And yes, they need a system to make employee benefits management easy.
Where to begin? At Namely, we recently teamed up with MetLife to publish The Benefits Paradox of 2017. As a preview, here are the three takeaways that will help you better manage employee benefits:

Alignment

In The Benefits Paradox of 2017, one major finding is the importance of aligning with your benefits broker when it comes to designing, implementing, and executing on a benefits management strategy. Mai Ton, VP of HR at OneLogin noted, "It's crucial to work with a broker who understands your demographic and can find programs that meet the needs of your specific organization."

To me, this goes far beyond simply understanding the employee demographics and company budget. An effective benefits consultant will dig deeper. Your benefits strategy must be aligned to important factors like company culture and long term goals. What does the company use benefits for? Recruitment, retention, or reward? Is the culture paternalistic or enabling? Do the core benefits offered align with both the employee demographic and the company culture? Further, do the ancillary and fringe benefits compliment the core plans and provide value?

Variety

There is no such thing as a "one-size fits all" benefits package. In order to stay competitive, employers need to offer variety.

In the same report, we found that employees ranked benefits over compensation as their reason for accepting a job. "Certain packages with different employers meant that I would pay more for these things, and that's not possible with the way my budget is right now," explained Sarah Boutwell, a marketer who recently went through the job hunting process. In fact, benefits matter so much to Boutwell that she turned down a job offer that provided a higher salary, but didn't offer health and dental insurance. "I figured out how much that would cost, and it wasn't worth it," she says.

With the help of a benefits consultant who is aligned, employers can create a diverse benefits offering that satisfies employees of all demographic groups and fits with the company's long term goals and culture.

Tools

With so much focus on budget and benefits, tools are often forgotten or put on the back burner. The problem with this approach is twofold:

Your HR tools reflect your company culture
Enrollment and engagement tools are a huge factor in determining benefits strategy

To the first point, the right HR tools have the power to positively impact company culture. There are many point solutions on the market that perform a wide range of services—recruiting, performance, recognition, HRIS, benefits administration, succession planning…the list goes on. When it comes to benefits, there are many solutions on the marketplace that will help companies perform open enrollment, but what next? Disparate benefits systems lead to the need for more manual processes around payroll, so using technology here can have an impact for both admins and employees.

Second, your tools need to be leveraged by your benefits broker. The right tools will provide your broker with better insights into your population trends from both a demographic and an enrollment standpoint. Additionally, when used effectively, tools can help improve employee benefits knowledge and appreciation.

A good example is introducing a high-deductible health plan (HDHP) strategy for your company. Without the right engagement plan in place, employees will never be comfortable with the move towards consumer-driven health plans. But with the right tools, employers can offer a simple, personalized approach to enrollment that shows employees the value of the plans, increases enrollment, eases concern, and ultimately increases satisfaction.
At Namely, we bring all the pieces together for a better employee benefit experience. We combine expert resources with the top all-in-one HR platform for mid-market companies, and in the process, strive to raise the bar on expectations for benefits brokers. By leveraging our benefits technology, we are able to be more efficient by automating enrollment and life events, while also taking a constant pulse on your changing employee population and keeping you compliant.

By managing total HR in Namely, we are able to cross-reference data insights to align our benefits strategy with your company culture, goals, and budget. Lastly, we're a payroll provider in all 50 states, meaning that we automate deductions and quickly troubleshoot any issues.

In addition, we leverage our efficiencies with our carrier partners, like MetLife, to bring better insurance products to our clients. For more tips on improving your benefits offering, download the full Benefits report here.
---
For more information on employee benefits management and employee benefits in general, take a look at our comprehensive Employee Benefits Guide.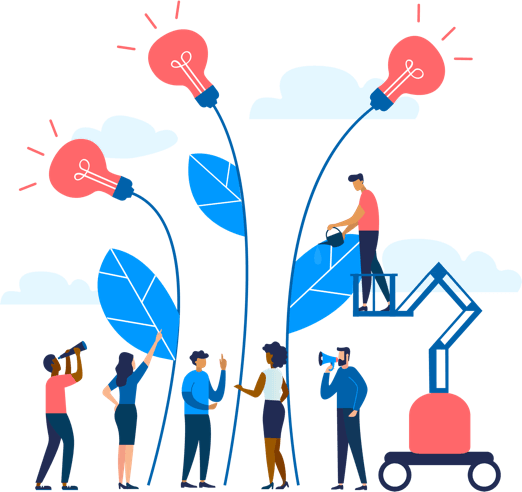 See how Namely's flexible solution will help you streamline your HR processes by having your people, payroll, and benefits info all in on place.
Get a demo
Subscribe
Get the latest news from Namely about HR, payroll, and benefits.
Get the latest news from Namely about HR, Payroll, and Benefits.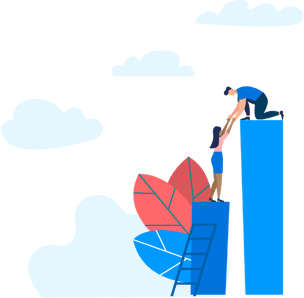 X
Get the latest news from Namely about HR, Payroll, and Benefits.