HR
Behind the Scenes: 24 Hours at Namely's Second Hackathon

At Namely, our mission is to help you build a better workplace. And we believe that great HR, payroll, and benefits technology is key to achieving that.
That's why we spend every day thinking about the future of HR tech, from how we can build features that streamline frustrating processes, to which tools HR leaders need to reach their full potential.
So, what would happen if we empowered every person at Namely to dream bigger about the future of HR tech? What if we hit pause on day-to-day work for a full 24 hours, and let employees hit the ground running, from ideation to build? That's exactly what we did in our second-ever Namely hackathon. CEO Matt Straz described the hackathon as "an awesome, highly collaborative experience where we invented a lot of great new stuff."
The results—and the creativity that went into them—were so exciting that we had to share. Here's a peek behind the scenes.
Setting the Stage
While the hackathon itself lasted 24 hours, the preparations started long before. Employees were encouraged to form teams; judges awarded additional points for forming groups of at least three people. Fourteen cross-departmental teams sprung up, ready to take on the challenge.
Everyone benefitted from internal expertise through a series of pre-hackathon workshops. These gave participants the chance to brush up on their skills before the clock started ticking.
Teams could compete in one of four categories: Feature Enhancement (adding functionality to an existing Namely feature), Tools & Efficiencies (internal tools to improve processes), Tech Enhancement (performance improvements to existing features), and Moonshot (big, bold ideas that are outside of our current platform). There would be a winner chosen in each category, and prizes of $2,000 awarded to each winning team.
Getting the Green Light
At noon, the hackathon started with a big bang: the distribution of Namely hackathon tees (quality swag) and lunch (creative fuel). Our CEO Matt Straz and CTO Teresa Dietrich presented the schedule, rules, and introduced the judges. And just like that, the teams were off!
The hackathon was truly a 24-hour affair. In order to keep the momentum going for those committing to an all-nighter, warm cookies arrived at midnight from the aptly-named Insomnia Cookies. Glow-stick necklaces were distributed and disco lights switched on, giving everyone a burst of energy to get through the home-stretch.
The Winning Ideas
After the hackathon had run its course, employees packed into the kitchen to watch the demos. Presenting teams faced an impressive panel of judges. The judging panel represented a mix of Namely investors and client power users, as well as the CEO of one of our HR tech partner's, Greenhouse.io. The hackathon provided them with a sneak peek into what ideas are on the minds of Namely employees—and how much we can deliver in just 24 hours.
Teams were judged on business value, innovation, execution, technical feasibility, and collaboration. The competition was steep, but here are the winning ideas:
Recognition MVP
Category: Feature Enhancements
Team: Namely Recognition (Elyssa Albert, Michael Rothbaum, Nick Sanchez, David Lo, and Tyler Sargent)
While our @mentions feature encourages ongoing interaction between employees, Namely Recognition adds a performance management slant. The enhancement allows you to easily recognize your teammates. In turn, managers can see how often their reports are being acknowledged, providing constant opportunities to get a pulse on an employee's performance. The feature was completely built from start to finish.
Benefits Form Builder
Category: Tools & Efficiencies
Team: Safe Bet (Rob LaHayne, Rhiannon Lococo, Andrew Persons, Annie Rosencrans, Kevin Huang, Sydnie Schnapper, and Michael Chevalier)
Many insurance carriers don't accept automated enrollments for clients of certain sizes. As a result, our benefits team processes thousands of forms. The benefits form builder takes this manual enrollment form process and transforms it into a seamless digital experience (auto-population for the win).
"SayHR"
Category: Moonshot
Team: Ask Namely (Rich Fernandez, Jordan Buffaloe, Arnold Ramos, Jia Borchardt, Daniel Reyes, and Sean Massot)
Imagine if you were sitting in a meeting with an intelligent assistant, who was armed with all of your relevant HR data. That you could have instant answers to questions ranging from an employee's job title to current company headcount or whether a conference room was available. Enter Namely's take on the Amazon Echo. The answers to your burning HR questions are only a voice-command away. The Echo was so smart it even told the team when their demo time was up!
Namely Benefits and Payroll
Category: Tech Enhancement
Team: Henry Guillen, David Bryant, Peter D'Angelo, Patrick Tandler, Lanny Watkins, and Anjal Hussan
A team of Namely payroll developers came together to dream up how the latest engineering technologies can be applied to Namely's payroll interface. Their hackathon work laid a strong foundation for future teams to iterate on.
While the goal of the hackathon is to build MVPs of fresh ideas, a few of our past hackathon ideas are now a part of the live Namely platform. So keep an eye out—you never know when one of these winners might become a reality.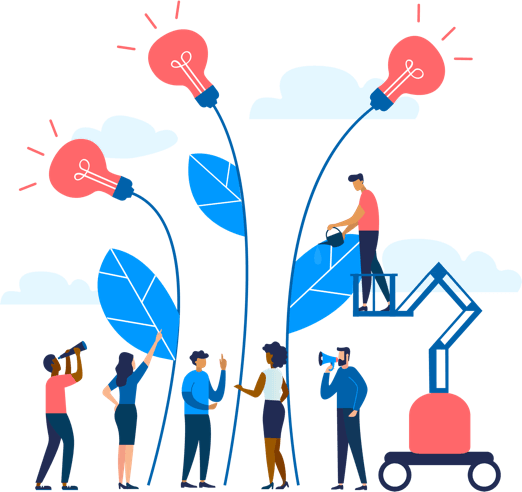 See how Namely's flexible solution will help you streamline your HR processes by having your people, payroll, and benefits info all in on place.
Get a demo
Subscribe
Get the latest news from Namely about HR, payroll, and benefits.
Get the latest news from Namely about HR, Payroll, and Benefits.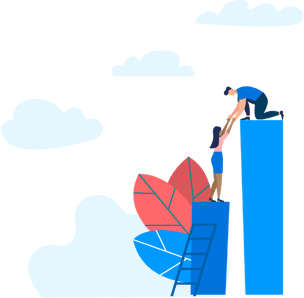 X
Get the latest news from Namely about HR, Payroll, and Benefits.