Career Path
10 Reasons to Build Your Career in...Nashville

At Namely, Our mission is to help companies build better workplaces. Where you choose to work has a tremendous impact on your life. In our 10 Reasons series, we take a look at what it's like to work in major cities across the US.
Nashville, AKA "Music City,' has long been a popular destination to live and work (hot chicken, anyone?). But in recent years, Nashville's growth has skyrocketed. Despite what TV-hit Nashville suggests, not everyone is a current—or aspiring—country music star. Nashville is a thriving business community across industries, from healthcare to tech.
In addition to the endless opportunity to see great concerts and eat delicious food, here are 10 reasons to build your career in Nashville.
1. The job market is among the best nationwide.
Want to work in a thriving metropolis? A recent study ranked Nashville as the #4 best big city when it comes to the job market. The ranking is based on job creation (going all the way back to 2004) and how much a city's job growth was accelerating. From 2010-2015 alone, jobs in Nashville grew by over 20%, particularly in the fields of construction, retail, education and health.
2. It's the friendliest city in America.
You know what they say: "You are the average of the five people you spend the most time with. Choose carefully." If you get to decide who to work with, why not pick from a talent pool that gets the highest possible marks for friendliness? Nashville topped the list of friendliest cities on Travel and Leisure's 2016 survey.
3. Unemployment is below the national average.
Nashville's unemployment rates clocks in at 3.6%, compared to a 4.1% national rate (as of October 2017). Unemployment rates are a useful way to gauge the liveliness of a local economy, and Nashville gets above average marks.
4. It's a great place to kick-start your career.
A report from CreditSesame gave Nashville the #5 spot on their list of affordable cities for new grads to start their careers. The rankings were based on a combination of median household income, rent prices, unemployment rate, average student-loan balance, and average credit-card balance.
Your first job can help put down roots, find business mentors, and identify your dream career path. For recent grads, Nashville is a smart pick.
5. Entrepreneurship is on the rise.
Nashville's startup scene is heating up. The 2016 Kauffman Index ranked Nashville #5 when it comes to the momentum of high-growth entrepreneurship in 2016—a jump up from the #9 spot just a year before.
The thriving tech incubators and accelerators might be due some credit. Nashville is home to Launch Tennessee, the Nashville Entrepreneur Center, and the Nashville Business Incubation Center, among others.
6. It's the place for healthcare.
Want to work in healthcare? Nashville is for you. Nashville takes the #1 spot as the city with the highest density of high-growth health companies. In dollars and cents, that translates to local healthcare companies receiving over a whopping $940 million in venture capital investments over the last decade.
7. Jobs, jobs, and more jobs.
In 2006, the Nashville metropolitan area was home to 983,074 jobs. By 2023, the Nashville Metropolitan Planning Organization predicts there will be over 1.3 million jobs. The growth in jobs of course correlates to the growth of the overall population—Nashville is on track to surpass 2 million residents by 2035.
8. There are ample opportunities for career growth.
It's one thing to have a job. It's another to build a career that excites and challenges you.
Forbes dug deep into the best places across America for careers. When it comes to job growth potential, Nashville ranks #9, behind well-known career hubs like San Francisco. And it doesn't hurt that you'll be building your career surrounded by such friendly people (see: reason #2).
9. Salaries are healthy.
Nashville's median household income is $61,577—a step above the national average of $59,039. For an hourly full-time worker, that's an extra $1.22 per hour. If you're weighing which city to call home, every extra bit of income helps!
10. It ranks among the favorite U.S. cities.
By whom, you might ask? Travel and Leisure ranked America's favorite cities nationwide, and Nashville took the fifth spot. Perhaps it's because of the classic country bars or the much-lauded biscuits. In any case, count us in.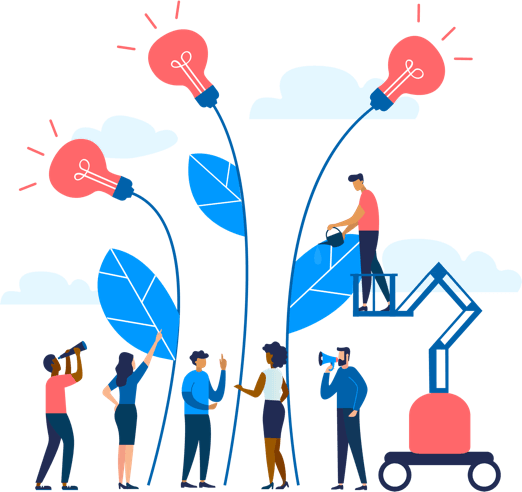 See how Namely's flexible solution will help you streamline your HR processes by having your people, payroll, and benefits info all in on place.
Get a demo
Subscribe
Get the latest news from Namely about HR, payroll, and benefits.
Get the latest news from Namely about HR, Payroll, and Benefits.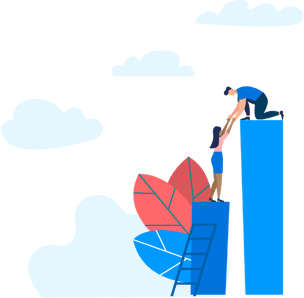 X
Get the latest news from Namely about HR, Payroll, and Benefits.