HR
10 Reasons to Build Your Career In...Atlanta

At Namely, our mission is to help companies build better workplaces. Where you choose to work has a tremendous impact on your life. In our 10 Reasons series, we take a look at what it's like to work in major cities across the U.S.
Pardon the pun, but Atlanta has a peachy reputation. In recent years, more and more companies and individuals have moved to the region, making it home to more than 5.6 million people. Whether you're a candidate looking for your next big role, a business leader looking to expand into a new market, or an HR professional investigating the talent pool in other regions, take note of Atlanta.
Could the ATL be the place for you? Here are 10 statistics that highlight why Atlanta is one of the best places to build your career.
1. You want jobs? Atlanta's got jobs.
Atlanta ranked as one of Forbes' Best Big Cities For Jobs, with 2.97% job growth. Talk about career opportunity. As the city continues to grow, Atlanta is seeing more and more opportunities across a variety of industries—from tech to tourism. Whatever your passion, there's likely something right for you.
2. Competitive salaries meet a low cost of living.
Employees across all occupations make an average of $24.38 per hour in Atlanta, which is almost one dollar higher than the U.S. average of $23.86 per hour. Atlanta's low cost of living and competitive wages make for a pretty nice compensation package across all industries. The city strikes a balance between the hustle and bustle of a large metro area and the reasonable expenses of a small town.
3. All the kids are doing it.
According to MarketWatch.com, Atlanta is the #1 U.S. city for recent college graduates and young professionals. As metropolises like New York and San Francisco become increasingly expensive, recent graduates are beginning to look for more affordable cities to launch their career. Atlanta is the best of both worlds.
4. It's a bigger metro than you might think.
The Atlanta region ranks as the ninth largest metro area in the country, behind Miami and ahead of Boston. While Atlanta provides many benefits of smaller cities, it is surprisingly large. This means residents have an endless variety of cultural activities, career opportunities, and people to choose from.
5. It's home to many big-league companies.
Atlanta is home to the third most Fortune 500 companies of any city in America. 16 of the 18 Fortune 500 company headquarters based in Georgia can be found in metro Atlanta, including Home Depot, UPS, Coca-Cola (World of Coca-Cola, anyone?), Delta Airlines, and Aflac. This suggests there is huge opportunity for career growth and entrepreneurship in a thriving economy.
6. Employee happiness is high.
With a Glassdoor City Score of 4.1 and an overall job satisfaction rating of 3.4, Atlanta is widely recognized as a great place to work. Not only is there a wealth of opportunity, but employees are noticeably happy in their careers. If this stat doesn't convince you, consider how many individuals have moved to the region in the past few years.
7. New jobs are created all the time.
Atlanta is hiring! The region added 77,000 jobs last year, the third-highest total among the nation's 12 largest metro areas. The job market is booming right alongside the local talent market. As the population grows, the job availability has scaled'ensuring that the city is keeping up with the pace of growth.
8. The possibilities are endless.
The three top jobs in Atlanta include Mechanical Engineer, Physical Therapist, and Marketing Manager. This shows the wide variety of career opportunities in Atlanta. While the tech space is booming, there are career opportunities in other fields too.
9. The economy is healthy.
In 2017, the U.S. Bureau of Economic Analysis ranked Atlanta as the second fastest-growing economy in the country. If there was ever a time to pounce on an opportunity, the time would be now. It's a great time to take advantage of all the city has to offer.
10. You don't have to be a CEO to be a top-earner.
According to Namely data, the average salary in the Atlanta metro area was $81,420—nearly double the national average. Though the ten top-paying roles were somewhat predictable—Chairman, CEO, and President—our data shows diversity in high earners, including communications professionals, artists, software engineers, attorneys, customer support technicians, and account executives.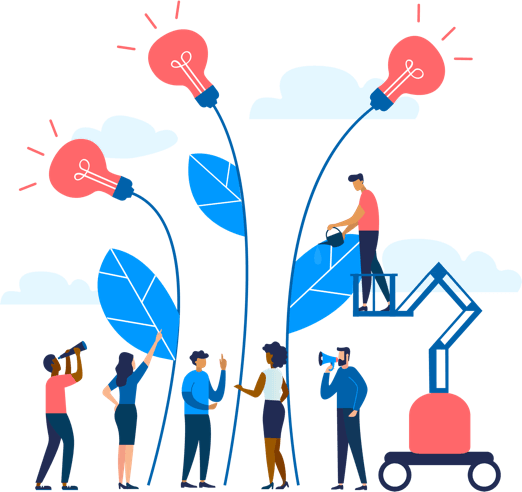 See how Namely's flexible solution will help you streamline your HR processes by having your people, payroll, and benefits info all in on place.
Get a demo
Subscribe
Get the latest news from Namely about HR, payroll, and benefits.
Get the latest news from Namely about HR, Payroll, and Benefits.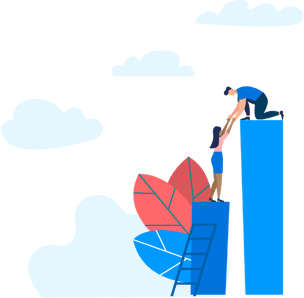 X
Get the latest news from Namely about HR, Payroll, and Benefits.