Benefits
Benefits Spotlight Series: JOON

Employee benefits have never been more important. And as companies adjust to the new reality brought about by COVID-19, employers and employees alike are beginning to identify gaps in their benefits programs.

There are a multitude of vendors in the marketplace that offer niche, yet important, benefits to consumers. In an effort to bring these vendors to the forefront, Namely launched a Benefits Spotlight Series to help your company learn about the many options available when it comes to strategic additions to a benefits offering.

Our next partner in the series is JOON.
JOON's benefits platform makes it easy for employers to take care of their employees with automated and individualized allowances for health and wellness, food, work from home essentials, learning and development, childcare, and more. With JOON, employees get the freedom to choose products and services that are meaningful to them while automating the reimbursement process and eliminating the employer's administrative burden.
JOON's Co-Founders, Sebastian Elghanian and Jonthan Shooshani, took some time to discuss with Namely just how easy JOON makes it for employers to allow employees to define what wellness means to each individual.
1. JOON is such a unique, creative benefit for employers. What was the inspiration behind starting JOON? What is the JOON "story?"
Like many existing solutions, we started out with a debit card called Avo that rewarded spending toward specific health and wellness purchases. When we began to distribute the product through employers, we realized that the card program was too rigid and tedious for employers and employees.
Companies today have diverse workforces and need a solution that is as dynamic as they are. Issuing debit cards for each user creates friction and inhibits adoption, so we pivoted to create an automated reimbursement platform called JOON that syncs with an employee's existing credit card, and gives employers versatility to reimburse for virtually any category or vendor without the administrative burden.
The word "joon" in Farsi is used as a term of endearment and is often placed after a person's name to mean "dear" to express love and care. We both come from a culture that strongly values taking care of family, friends, colleagues, and giving back to the world.
2. What are the most popular reimbursement types across all of JOON's clients?
Due to COVID-19, the most popular benefit categories right now are health + wellness and food + groceries.
The health + wellness category includes products and services that promote physical and mental well-being such as digital fitness subscriptions, meditation apps, at-home workout equipment, and wearables.
The food + groceries category includes restaurants, meal delivery, online ordering services, and groceries.
JOON works with any vendor within every category, globally. Employers also use JOON to automate reimbursements for work from home essentials, education, family care, subsidized donations, and student loan repayment. A company can either choose from our pre-set categories or customize their own.
3. What is your target market in terms of employer size, industry, etc?
JOON is supporting forward-thinking companies of different sizes, regions, and industries. They all look a little different but all feel the responsibility to take care of their employees in a more individualized and equitable way. We typically focus on small to midsize businesses with 50-500 employees that lack massive HR departments and resources to customize meaningful benefits programs and support the administrative burden of manual reimbursements.
4. What is the average investment a client makes on a per employee basis? Can a client use Wellness Dollars to fund JOON?
The average is about $75 per employee per month. Smaller sized companies with lower budgets have seen high engagement with $25 allowance, and larger companies have gone as high as $150 allowance. We're seeing monthly allowances increasing as employers reallocate their facilities and on-site amenities budgets towards improving employees work from home experience.
And yes, clients can use wellness dollars or health improvement funds from their insurance carrier to pay for JOON.
5. COVID-19 has forced many vendors to adjust their services. What are some of the more creative ways employers are utilizing JOON during COVID-19?
There have been a number of creative ways employers have utilized JOON in the past few months. One example that we're seeing is companies who previously had regular catering and snacks in the office are now giving JOON dollars to employees for meals through vendors like UberEats, Postmates, and DoorDash. Some clients are even aligning these subsidized team lunches with virtual hangouts and happy hours.
Another popular example is companies that offered subsidized gym memberships that are now giving employees JOON dollars to spend on FitBits, Pelotons, Headspace memberships, TRX bands, Yoga Mats and more.
The beauty of this flexible approach is every employee gets to choose which vendor works best for their lifestyle and geographical location instead of being limited to one brand.
6. What is the future of JOON? What are some services you currently do not offer but plan to offer in the future?
The future of JOON is exciting! We're currently developing:
Personalized recommendations about where employees can use their JOON benefit, all the while enabling their dollars to go further with brand partnerships, discounts, and other special offers.
New ways for employers to customize benefit categories and allowances based on the outcomes they're trying to achieve.
Employer to employee and employee to employee spot bonuses and recognition rewards.
Precision preventative care and other strategic initiatives that will help us create greater access and affordability towards health and well-being.
---
If you would like to learn more about JOON, Namely's Managed Benefits Pro offering, or how Namely's Managed Benefits Team can help you pinpoint impactful additions to your employee benefits package through our proprietary employee benefits survey, please do not hesitate to contact me at vin.didonna@namely.com! You can also click here to schedule a demo.
Check out our previous installation in the Benefits Spotlight Series with Allstate Identity Protection here.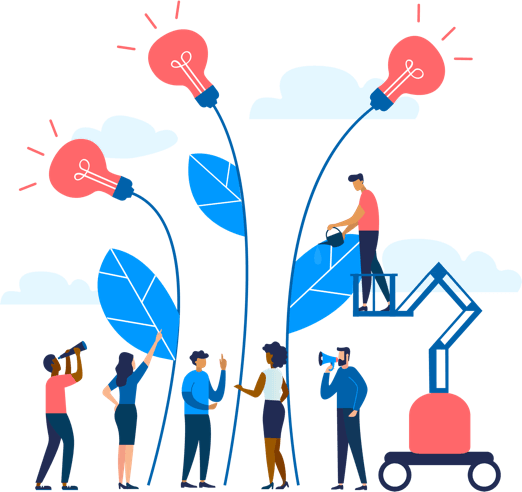 See how Namely's flexible solution will help you streamline your HR processes by having your people, payroll, and benefits info all in on place.
Get a demo
Subscribe
Get the latest news from Namely about HR, payroll, and benefits.
Get the latest news from Namely about HR, Payroll, and Benefits.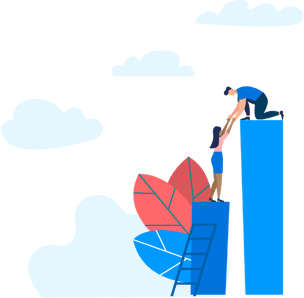 X
Get the latest news from Namely about HR, Payroll, and Benefits.