Benefits
Benefits Spotlight Series: UrbanSitter

Employee benefits have never been more important. And as companies adjust to the new reality brought about by COVID-19, employers and employees alike are beginning to identify gaps in their benefits programs.

There are a multitude of vendors in the marketplace that offer niche, yet important, benefits to consumers. In an effort to bring these vendors to the forefront, Namely launched a Benefits Spotlight Series to help your company learn about the many options available when it comes to strategic additions to a benefits offering.

Our next partner in the series is UrbanSitter.
UrbanSitter's child care benefit provides employees with access to reliable sitters and nannies, anytime they need it. From hiring a nanny while daycares and schools are closed during COVID-19 to booking backup care in minutes, employees are able to find the child care they need quickly and efficiently, so they can stay focused on work.
Lynn Perkins, CEO and co-founder of UrbanSitter, took some time to discuss with Namely how UrbanSitter can help employers provide these benefits to their employees.
1. What was the inspiration behind starting UrbanSitter? What is the UrbanSitter "story?"
"I had an "ah-ha moment" when a friend called in panic because her sitter cancelled at the last minute before an important event. As a natural "matchmaker," I helped her find someone to step in, and during that process, I realized that there should be an easier, more efficient way to find a great babysitter. It was at that moment that I decided I'd be willing to leave my corporate job and start a business that would make booking a trusted sitter as easy as booking dinner reservations. Shortly after our founding in 2011, UrbanSitter launched a corporate benefit program to help HR teams provide UrbanSitter as a child care benefit to their employees."
2. What is your target market in terms of employer size, industry, etc?
"Due to the universal need for child care, UrbanSitter services companies of all sizes, from small businesses with as few as 10 employees to large enterprise companies with tens of thousands of employees across the US, and spanning a broad range of industries."
3. How do you address concerns from parents who might be hesitant to "order" a babysitter through a third-party vendor?
"Every sitter and nanny on UrbanSitter is background checked and reviewed by the UrbanSitter team. For peace of mind, parents can read candid reviews from other parents who've booked the sitter, watch a video introduction from the sitter, and see how many 'repeat families' have booked the sitter more than once. It's also easy to book a phone or working interview before hiring the sitter officially."
4. How does UrbanSitter utilize social media to assist parents in utilizing the service?
"UrbanSitter unlocks a parent's personal network to connect them with sitters hired by friends, moms groups, and parents from their kid's school—to find a sitter they trust. To look for these trusted recommendations, parents browse lists of local parenting organizations they belong to or sync their Facebook account to see who their friends love to hire. Think of it this way: UrbanSitter takes the word of mouth process of getting sitter recommendations from friends, parents from your child's school, and neighbors, and replicates it online."
5. COVID-19 has forced vendors to assist clients in ways that did not exist pre-COVID. What is the future of UrbanSitter? What are some services you currently do not offer but plan to offer in the future?
"As employees struggle with child care responsibilities amidst COVID-19 school and daycare closures, demand for UrbanSitter's corporate benefit has skyrocketed. To help HR teams provide child care solutions to their employees quickly, UrbanSitter has been able to launch fully customized corporate programs for companies in as little as 48 hours.
Additionally, UrbanSitter has innovated new features and resources to meet the unique needs of parents during the pandemic, including virtual sitting and tutoring, COVID-19-related screening questions for job posts, hiring best practices during COVID-19, and guaranteed hours preferences to help parents find a dedicated part-time or full-time sitter.
To meet the diverse needs of workforces, UrbanSitter has also expanded its caregiving services to include pet sitting and senior care, and other home services will be added later this year."
6. How does UrbanSitter distinguish itself from other childcare vendors in the market?
"Unlike other services, UrbanSitter's caregivers are 100% background-checked, and each profile is reviewed by our team. Beyond background checks, parents can meet caregivers recommended by their personal connections to find someone they trust. Robust profiles show reviews, response time, reliability rating, and repeat family statistics. Convenience is also bar none; parents can find, interview, book, and pay caregivers in real time, via UrbanSitter's app or website.
Employers love that UrbanSitter's corporate program allows them to launch within days and all of the work is done by UrbanSitter's team. Pricing is transparent, and employers only pay for what's used, meaning employees can be given real dollars to spend on care expenses through UrbanSitter, and the company is only billed for the amount used."
---
If you would like to learn more about UrbanSitter, Namely's Managed Benefits Pro offering, or how Namely's Managed Benefits Team can help you pinpoint impactful additions to your employee benefits package through our proprietary employee benefits survey, please do not hesitate to contact me at vin.didonna@namely.com! You can also click here to schedule a demo.
Check out our previous installation in the Benefits Spotlight Series with Wellthy here.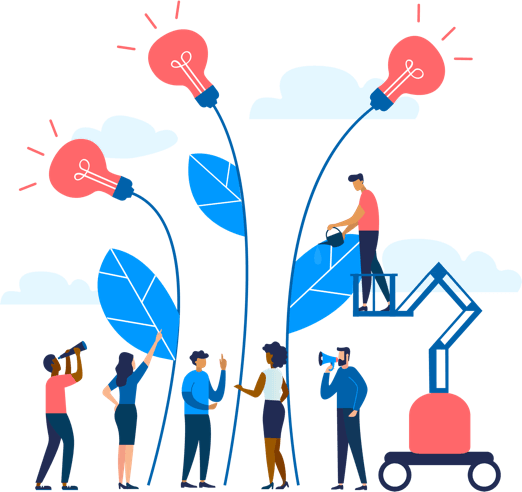 See how Namely's flexible solution will help you streamline your HR processes by having your people, payroll, and benefits info all in on place.
Get a demo
Subscribe
Get the latest news from Namely about HR, payroll, and benefits.
Get the latest news from Namely about HR, Payroll, and Benefits.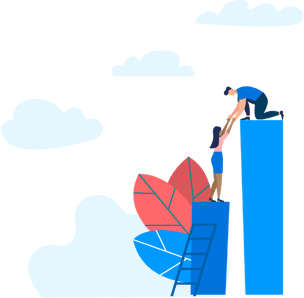 X
Get the latest news from Namely about HR, Payroll, and Benefits.