Benefits
Benefits Spotlight Series: Allstate Identity Protection

Employee benefits have never been more important. And as companies adjust to the new reality brought about by COVID-19, employers and employees alike are beginning to identify gaps in their benefits programs.

There are a multitude of vendors in the marketplace that offer niche, yet important, benefits to consumers. In an effort to bring these vendors to the forefront, Namely launched a Benefits Spotlight Series to help your company learn about the many options available when it comes to strategic additions to a benefits offering.

Our next partner in the series is Allstate Identity Protection. You might remember them as InfoArmor.
Allstate Identity Protection, formerly known as InfoArmor, has been a leader in the employee benefits space for over 13 years. They offer the most advanced identity and privacy protection available—partnering with over 30% of the Fortune 500.
Anthony Somma, a National Account Executive at Allstate Identity Protection, took some time to discuss with Namely how Allstate Identity Protection can help employers provide peace of mind to their employees.
1. If someone encounters an identity theft issue, how long does that typically take to rectify? What percentage of those conversations are happening during business hours, resulting in a loss of productivity for employers?
Resolving a theft incident can be expensive and time-consuming; on average, it takes 100 to 200 hours to remedy identity theft. Most of this time is spent between 9:00 – 5:00 during weekdays, creating a huge drag on productivity for employers since that 100+ hours adds up to more than two full working weeks. Having coverage that includes 24/7 support for remediation and restoration is essential for minimizing employee absenteeism and helping prevent a loss in productivity.
One of the consequences of the COVID-19 crisis is that the complexity of incidents is increasing as is the incident rate itself. Employees and employers are being hit twice as hard as the time to self-remediation increases. All of this is dragging down productivity even further.
2. What is your target market in terms of employer size, industry, etc?
Allstate Identity Protection is built around the employee benefits industry—partnering with benefits consultants, benefit administration platforms, and businesses to protect their employees from the risks of the digital age. We serve more than 3,300 employers of all group sizes and industries, including small businesses, Fortune 500 firms, and everything in between.
3. COVID-19 forced many vendors to adjust their services. What are some of the new ways clients are utilizing Allstate Identity Protection during this time?
The COVID-19 crisis has led to a double digit increase in identity theft incidents. Unemployment fraud and stimulus check fraud, for example, are among the most widespread since the crisis began. Fraud hits employees hard, burdening them with increased stress and financial losses. All of this drives disengagement, lower productivity, and increased liability issues in the workplace. We've seen new clients aggressively implement our Privacy Protection products while current clients are upgrading to more comprehensive coverage. As the leader in the employee benefits space, we're uniquely fit to respond to these and other types of emerging threats, ensuring peace of mind for employee and employer alike.
4. What is the future of Allstate Identity Protection? What are some services you currently do not offer but plan to offer in the future?
We see the future in empowering participants to see their data, control their privacy, and protect their identity like never before. Between the new ways personal information can be tracked and sold and the endless parade of data breaches popping up every day, consumers are eager for a privacy solution that gives them more control over their personal information. Now, with the privacy enhancements to Digital Footprint, Allstate Identity Protection has expanded its commitment to keeping personal information safe, so employees and their families can keep loving what technology adds to their lives. We see our patented and proprietary technology as the beginning of a structural shift in the way people interact with their data.
5. How does Allstate Identity Protection distinguish itself from other identity theft vendors in the market?
First, we offer an industry leading, white glove experience supported by dedicated, compassionate teams for clients and participants. For victims of identity theft, nothing is more important than knowing someone you can trust has your back. Our Privacy Advocates fully remediate all incidents of identity theft–including pre-existing incidents and those affecting deceased family members. Our U.S. based customer care team is available 24/7 for participants in need of assistance.
Second, our proactive monitoring suite is powered by patented and proprietary technology, including the Allstate Digital Footprint, award-winning human-sourced intelligence, and exclusive partnerships. Our comprehensive financial reimbursement package ensures 360-degree protection for our participants.
Finally, Allstate Identity Protection is built around the employee benefits industry, meaning we understand the unique challenges facing employers, HR teams, and employees.
---
If you would like to learn more about Allstate Identity Protection, Namely's Managed Benefits Pro offering, or how Namelys Managed Benefits Team can help you pinpoint impactful additions to your employee benefits package through our proprietary employee benefits survey, please do not hesitate to contact me at vin.didonna@namely.com! You can also click here to schedule a demo.
Check out our previous installation in the Benefits Spotlight Series with RocketLawyer here.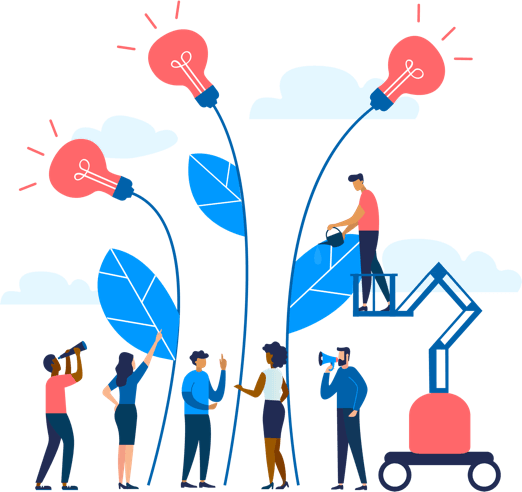 See how Namely's flexible solution will help you streamline your HR processes by having your people, payroll, and benefits info all in on place.
Get a demo
Subscribe
Get the latest news from Namely about HR, payroll, and benefits.
Get the latest news from Namely about HR, Payroll, and Benefits.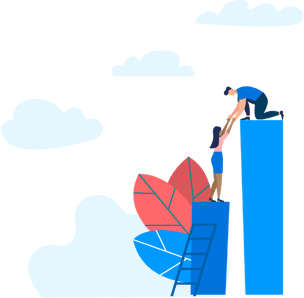 X
Get the latest news from Namely about HR, Payroll, and Benefits.