Benefits
Benefits Spotlight Series: First Stop Health

Employee benefits have never been more important. And as companies adjust to the new reality brought about by COVID-19, employers and employees alike are beginning to identify gaps in their benefits programs.

There are a multitude of vendors in the marketplace that offer niche, yet important, benefits to consumers. In an effort to bring these vendors to the forefront, Namely launched a Benefits Spotlight Series to help your company learn about the many options available when it comes to strategic additions to a benefits offering.

Our next partner in the Namely Benefits Spotlight Series is First Stop Health.
Due to COVID-19, many employees have either gone to the doctor much more infrequently or have stopped going all together. First Stop Health is a best-in-class tele-health vendor.
Additionally, First Stop Health also answers one of the most common questions we receive from clients: How can we enhance our mental health benefits? As an optional and affordable add-on, First Stop Health provides unlimited mental health services at no cost to the employee! Did I mention that they guarantee ROI?
Kara Lulley, First Stop Health's Director of sales, took some time to discuss with Namely just how First Stop Health is engaging employees in ways like never before.
1. What was the inspiration behind starting First Stop Health? What is the First Stop Health's "story?"
"Our founders — CEO Patrick Spain and Chief Medical Officer Dr. Mark Friedman — wanted to solve two issues in healthcare: high cost and lack of convenience. Telemedicine was the solution.
We began offering telemedicine in 2013 and have since grown and refined our doctor network, technology, user experience, and more. Today, we are proud to offer an amazing telemedicine experience via app, web, or phone with an average wait time of less than 5 minutes."
2. What is your target market in terms of employer size, industry, etc?
"We work with employers across all industries, from manufacturing to education. We target mid- to large-sized employers and can work with any sized group with 50 or more employees."
3. How is First Stop Health helping employers tackle the rise in depression and anxiety caused by COVID-19?
"We know that half of Americans say that their mental health has been negatively affected by COVID-19, and work-related concerns during the pandemic have left 40% of employees feeling hopeless or exhausted.
But accessing mental healthcare has been difficult for many people, even before the age of social distancing. Employers often offered "check-the-box" solutions like EAPs, and employees struggled to find in-network counselors that fit their budget.
We're helping solve this problem with our Virtual Mental Health service. Available with our telemedicine 24/7, Virtual Mental Health provides employees with easy, quick access to counselors.
Patients are paired with counselors licensed in their state who specialize in specific mental health issues, such as depression, anxiety, stress, grief, marital, work and family issues, and alcohol and drug dependencies. There's no cost to employees (employers pay a per-employee-per-month fee) and no pre-defined restrictions on the number of counseling visits or different concerns for which a patient may be treated."
4. A lot of vendors promise ROI. First Stop Health guarantees it. Can you tell us about how you guarantee ROI for both self-funded and fully insured employers?
"We know that our telemedicine diverts healthcare claims away from more expensive options such as the ER or urgent care. For self-funded employers, we guarantee they will save more money by preventing these visits than it costs to provide our telemedicine, or we'll refund or credit the difference. We call it the '125% Savings Guarantee', which puts 100% of our telemedicine fees at risk.
Most employers in our target market are self-funded. But, for fully insured employers with at least 50 benefit-eligible employees, we offer a utilization guarantee. If the employer doesn't see at least 25% utilization, we'll refund the difference."
5. What is the future of First Stop Health?
"The future for First Stop Health is very bright. We continue to grow at a high rate and have been ranked in the Inc. 500 as one of the fastest growing companies the past two consecutive years. We nearly doubled our employee count in the past year and continue to deliver amazing, delightful healthcare experiences for patients."
6. How does First Stop Health distinguish itself from other tele-health and mental health vendors in the market?
"One of our biggest differentiators is our employee engagement. Most telemedicine providers, particularly those embedded with the health insurance plan, might send employees one email and/or one piece of mail per year, if that.
We have a continuous, year-long engagement strategy that includes a welcome kit and personalized monthly emails based on employee personas. A 20-something-year-old single man is going to get different messages compared to a 30-something-year-old married woman with children. It really makes a difference to communicate to the needs of different employee demographics — ensuring they know we're here to help them when and where they need us.
Additionally, First Stop Health account managers provide clients with routine reporting so there's no guesswork on our performance. As a result, we average one of the highest utilization rates in telemedicine — 44%."
---
If you would like to learn more about First Stop Health, Namely's Managed Benefits Pro offering, or how Namelys Managed Benefits Team can help you pinpoint impactful additions to your employee benefits package through our proprietary employee benefits survey, please do not hesitate to contact me at vin.didonna@namely.com! You can also click here to schedule a demo.
Check out our previous installation in the Benefits Spotlight Series with TouchCare here.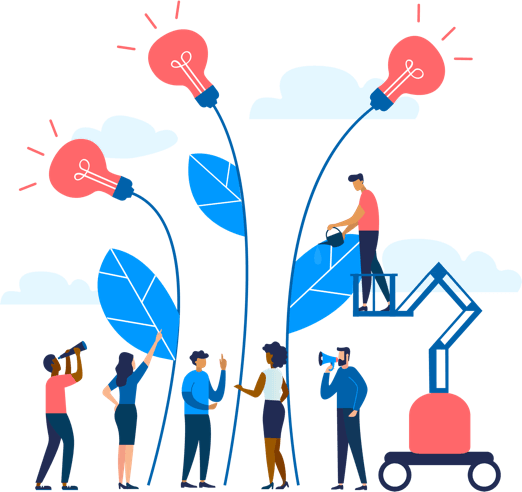 See how Namely's flexible solution will help you streamline your HR processes by having your people, payroll, and benefits info all in on place.
Get a demo
Subscribe
Get the latest news from Namely about HR, payroll, and benefits.
Get the latest news from Namely about HR, Payroll, and Benefits.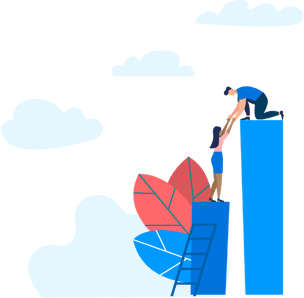 X
Get the latest news from Namely about HR, Payroll, and Benefits.