Compliance
2016 Predictions, Revisited
Last January, we dusted off our trusty crystal ball to predict what 2016 might hold for HR legislation. We covered equal pay, paid leave, and other workplace issues. For some predictions, we were spot on; on others...not so much. Maybe there's a reason that crystal ball was gathering dust.
With 2016 in the rearview mirror, it's safe to say that the past twelve months have brought major—and sometimes surprising—developments to HR. Before we look ahead to 2017, here's a look at what we thought would happen this year and what actually did happen:
"States and municipalities, not Congress,
will look to close the gender pay gap."
Prediction Result:
Spot on.
States and cities took on equal pay this year, often in unexpected ways. In Massachusetts, Governor Charlie Baker enacted legislation banning the use of salary history by recruiters—making the case that it perpetuated the gender pay gap, as women often earn less than men in their first job. Similar measures have been discussed in state legislatures in New Jersey, Pennsylvania, and California. Just this month, the city of Philadelphia passed its own ban on the use of salary history, and New York City is expected to enact a version in the coming months.
This flurry of local action stands in stark contrast to events in Washington, where equal pay legislation has struggled mightily in the Republican-controlled Congress. The GOP's stance on equal pay legislation is to favor the laws already on the books, namely the Civil Rights Act and the 1963 Equal Pay Act. Laws that go beyond these, they argue, merely open the floodgates for litigators. New Jersey Governor Chris Christie made this same case when he recently vetoed an equal pay bill in New Jersey.
The president-elect seems to have taken a softer tone on equal pay, as his campaign made pay equity and even paid leave a part of his platform. Whether he can find common ground with Democrats—and potentially sway the GOP old guard—remains to be seen.

"Several states will act on paid leave, which will
feature heavily in the presidential race."
Prediction Result:
Yes, but cities stole the show.
Paid leave laws passed in a number of states, including Vermont and New York, but we underestimated just how many cities would take up the cause.
Nearly a dozen cities across the US have taken up paid leave for the first time and some, like Seattle, strengthened existing programs already on the books. In 2016, Minneapolis became the first city in the Midwest to pass a paid leave ordinance. Chicago followed suit in June. San Francisco did something unprecedented by passing a mandate that employers don't just pay partial wages during leave, but full wages to mothers and fathers who take leave.
While Congress has been reluctant to take up paid leave, that trend might not hold.
Paid leave managed to garner attention during the presidential race, with both candidates Trump and Clinton supporting some form of a mandate. We could be witnessing a GOP shift on paid leave: earlier this year, a study found that over 70 percent of Americans (and 62 percent of Republicans) supported a paid leave mandate. That phenomenon might not be limited to voters. Just last year, Florida Senator Marco Rubio unveiled his own paid leave plan.
"ACA requirements will become very real for employers."
Prediction Result:
Yes, but technically...
This year's inaugural round of ACA reporting came and went, and much of the IRS's tough talk on enforcement softened. After delaying the reporting deadline, the IRS followed up with a summer announcement that it would allow submissions beyond June 30. The agency also said that it would not penalize late submitters who could demonstrate a "good faith" effort to get their reports in on time.
For this next round of reporting, the IRS again announced that it was delaying the deadline to furnish employees with 1095-C forms until March 2. It looks as though the agency may be having the toughest time adjusting to the ACA.
And now, to address the elephant in the room: will the ACA survive 2017? That's a whole other story.

"The Cadillac Tax will come one step closer to the scrapyard."
Prediction Result:
That might be an understatement.
As a refresher, the so-called Cadillac Tax is a 40 percent excise tax on high-cost employee benefits. Set to take effect in 2020, it was crafted as a means of recouping some of the costs of the ACA—potentially raising up to an estimated $87 billion through 2025. While defended by President Obama, the tax was almost universally loathed by Democrats and Republicans, including Hillary Clinton.
If the Cadillac Tax was on the precipice before, November's election results have effectively sealed its fate. President-elect Trump and the Republican-controlled Congress support a full repeal of the tax and view it as an easy first target in the broader, more complicated process of breaking down the ACA.
"New overtime rules will make a big splash in 2016."
Prediction Result:
...It's complicated.
Aside from November's election, overtime was far and away the year's biggest HR scoop. The Department of Labor (DOL) stole the show with its new rules doubling the minimum salary threshold for overtime exemption, going from $23,660 to $47,476. The changes were set to extend overtime to an additional 4 million Americans. Most observers, us included, expected the DOL to publish the rules in July. They surprised everyone with an early May release.
The DOL's changes were expected to take effect this month. In September, 21 state governments, joined by the US Chamber of Commerce, filed a lawsuit against the DOL arguing that the overtime threshold increase had gone too far. Because the case will carry on past this month, a preliminary injunction was issued to prevent "irreparable harm" to employers in the meantime.
For many, the injunction likely came too late. By November many employers had already reclassified employees in anticipation of the changes.
President-elect Trump's nominee for Labor Secretary, Andrew Puzder, is adamantly against the new overtime rules. He argues that they strip workers of flexibility and prestige and are bad for business. These changes, once considered safe, now sit on death row. No one—including us—saw that coming.
What will happen in 2017? Stay tuned for our predictions later this month.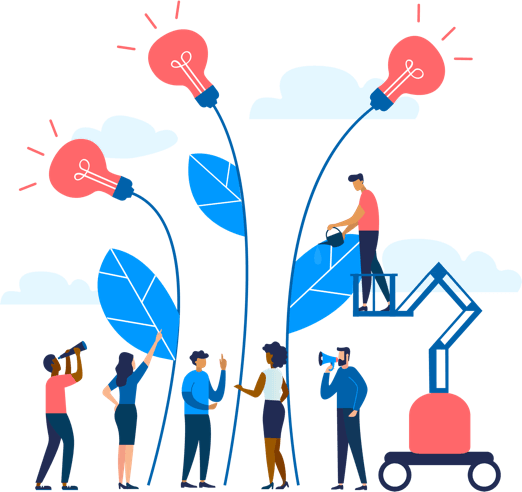 See how Namely's flexible solution will help you streamline your HR processes by having your people, payroll, and benefits info all in on place.
Get a demo
Subscribe
Get the latest news from Namely about HR, payroll, and benefits.
Get the latest news from Namely about HR, Payroll, and Benefits.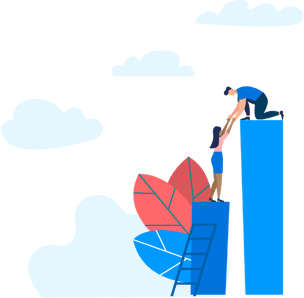 X
Get the latest news from Namely about HR, Payroll, and Benefits.