Compliance
How to Apply for an H-1B Visa
You've landed the perfect hire, but there's one minor problem—they need a visa. With U.S. unemployment reaching historic lows, recruiters in all sectors are all looking for overseas talent. Unfortunately, hiring foreign workers is anything but easy.

Since 1975, employers have turned to H-1B visas to recruit highly skilled workers. These visas, valid for a maximum of six years, apply to specialized professionals like scientists, business analysts, engineers, and programmers. Technology companies in particular have a voracious appetite for the visas.

Unlike other visas, it's the business, not the prospective hire, that is responsible for most of the paperwork. And making matters worse for HR, getting one is anything but a sure thing. Out of the approximately 220,000 businesses that apply, only 85,000 H-1B visas are granted each year.

Don't know where to start? We don't blame you—it's a long process. Below we'll walk you through it, from the day you've identified your hire to their first day in the office.
Step 1. Make sure the job description and salary are eligible.
Timeline: January - Early February

Because H-1B visas are intended for specialized work only, there are certain minimum requirements you'll need to include as part of the job description. For starters, the position should require at least a bachelor's degree or a foreign equivalent. Depending on the nature of the role, you may also need to require that the candidate is certified in their profession or has accumulated a certain number of years of experience. This is especially true for roles like physicians, pharmacists, and teachers, where occupational licenses are already required even for U.S. citizens.

Additionally, HR will need to demonstrate that the hire will be paid at the market or "prevailing" rate for the job. Note that annual compensation should not fall below the minimum salary for an H-1B visa holder, which as of this writing is $60,000. This number could potentially change in the near future, as lawmakers are actively considering an increase up to as much as $100,000.
Step 2. Let your current employees know.
Timeline: Late February
You're legally required to inform current employees of your intention to hire an H-1B worker. While that doesn't mean announcing it over the building intercom, it does mean displaying a printed announcement at two conspicuous office locations for at least 10 days. Make your life easier by just locating it where you hang the rest of your labor law posters.

Note that the notice should list how many H-1B visas you're applying for, their respective roles and wages, and the addresses where the individuals will actually be working. There's also a Department of Labor (DOL) mandated statement you'll need to include, which reads:

"Complaints alleging misrepresentation of material facts in the labor condition application and/or failure to comply with the terms of the labor condition application may be filed with any office of the Wage and Hour Division of the United States Department of Labor."
Step 3. Complete DOL and USCIS forms.
Timeline: March
With your ducks in a row, it's time to get the ball rolling with the DOL and United States Citizenship and Immigration Services (USCIS).

First, you'll need to complete a Labor Condition Application (LCA). The form, which can be filed with the DOL for free, includes basic information about your company and the visa applicant. Employers should note that its contents are binding—if the application is approved, you can't subsequently alter the candidate's wages, for example. After you review the form (we highly recommend using immigration or employment counsel from this point forward), you'll need to file it using the DOL's online iCERT system. You should hear back from the agency within a week.

Once your LCA is confirmed, it's time to fill out the Form I-129, or Petition for a Nonimmigrant Worker. This critical form is part of your overall H-1B petition packet, which also includes a copy of the LCA, supporting documentation, and any applicable fees. You'll pay a minimum of $460 to file the petition. Premium processing, which only takes 15 business days, costs $1,225.
Step 4. File the petition.
Timeline: April 1 (if on a weekend, the following business day)
Spring has sprung, which means it's finally time to submit your H-1B petition. The USCIS begins accepting applications on April 1, or if that day falls on a weekend, the next business day. This year's lottery opens on April 2, 2018.

Don't delay getting your petition in. The application window will only remain open until the agency receives a predetermined number of submissions. Last year, it only took 8 days for 199,000 petitions to come in and for the USCIS to close the lottery. Keep in mind that only 80,000 workers can receive an H-1B each year—meaning your chances of being picked are less than 50 percent. Unless you've applied for premium processing, you'll find out in the next 30-40 days if your petition was approved.
Step 5. Cross the finish line.
Timeline: May-October

If your petition didn't make the cut, regroup with your attorney to discuss other options. If it was approved, congratulations! Your new hire can start work as of October 1. Before that date, there are just a few housekeeping items to take care of.

If your petition was approved, you should have received a Form 1-797 from the USCIS. Provide this to your new hire and instruct them to visit their nearest U.S. embassy or consulate. It's here that they'll be issued their H-1B visa (at last!) and then be able to apply for admission into the United States.

Once they start work in October, you'll then put them through your usual onboarding process. That includes the Form I-9, which at this point should seem like child's play.
You don't need to be a political scientist to know that immigration is a hot topic in Washington these days. H-1B visas are just one part of existing immigration law that federal officials are looking to reform. Don't be caught off guard by changes. Subscribe to Namely's newsletter and follow all of the latest developments at the federal, state, and local level.
* The content of this publication is provided for informational purposes only and does not contain or constitute legal advice. You should not act on this information without seeking legal counsel.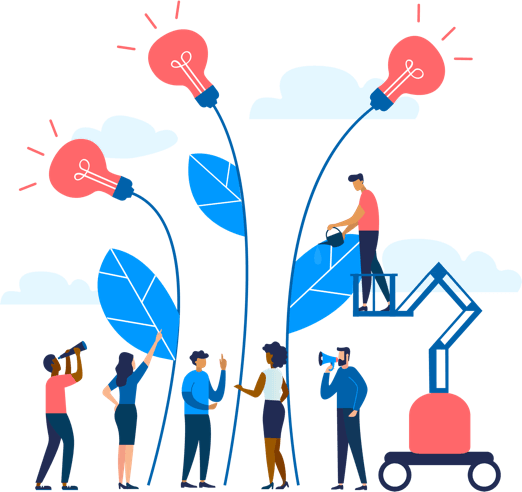 See how Namely's flexible solution will help you streamline your HR processes by having your people, payroll, and benefits info all in on place.
Get a demo
Subscribe
Get the latest news from Namely about HR, payroll, and benefits.
Get the latest news from Namely about HR, Payroll, and Benefits.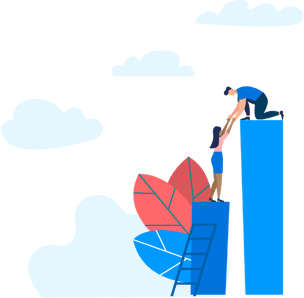 X
Get the latest news from Namely about HR, Payroll, and Benefits.