HR
15 Office Birthday Ideas to Celebrate Employees

Celebrating office birthdays never gets old. Between the confetti, balloons, and cake, celebrating birthdays in the office offer employees a brief respite from their day-to-day, not to mention an opportunity to appreciate their peers.
To help you think of ways you can celebrate your employees' birthdays in the office, we asked professionals across different industries how they do so. Here are 15 work birthday ideas that will make your employees feel appreciated.

1. Enjoy a Birthday Lunch
"We celebrate each employee's birthday with lunch at the office (from the place of their choice) and dessert. We decorate the conference room and give the honoree a birthday card signed by everyone in the office. During lunch, we talk about the honoree's birthday plans and enjoy each other's company."

2. Remember Remote Workers
"Each month, our offices have monthly birthday parties to celebrate those who had a birthday that month. However, our WFH policy is flexible, so we also have a number of employees who work remotely full-time. We do something extra special for them to ensure that they feel special on their birthday. Each of our remote employees is sent a custom mug with a hand-illustrated portrait and card wishing them a happy birthday."

3. Recognize Employees at All-Hands
"Our company has a monthly All-Hands meeting in our common area. We go over exciting things happening, have a different department present what they're working on, and cover the usual housekeeping stuff. At the end of each meeting, our CEO reads off a list of everyone with a birthday that month and has them come to the front of the room. As a group they're sung to and everyone enjoys some kind of company-provided treat."
4. Be Creative
"I like to surprise my contractors with something creative. For example, the latest present I gave was a spa package for one of my writers. She's a mom that works from home, and I thought she could use some 'me time'. It really meant a lot to her that I made the extra effort to think of something she might like. With so many options online, there's really no excuse. Nowadays, you can send a SendOutCard, a gift basket, flowers, movie passes, even legendary pizza from Chicago or New York (I'm planning on doing that this Christmas)...it's really endless."
5. Give Extra Time-Off
"At our digital marketing agency, office birthdays are acknowledged by giving a free day of paid vacation within your birthday month. Although the office doesn't do a group event or celebration, it enables our staff to spend their birthday doing whatever they like most!"

6. Go for the Birthday Gifs
"At our company, one team member will realize it's another team member's birthday and will call it out in a Slack channel. Then, all employees will proceed to share a birthday or celebration-themed gif based on the birthday honoree's personal likes and interests."

7. Host a Cake Day
"We have over 500 employees. With so many team members, we celebrate employee birthdays once a month with a highly anticipated Cake Day. Imagine, once a month a lunchroom is filled with 20-30 cakes of all shapes, sizes and varieties–carrot cake, ice cream cake, chocolate cake, cheesecake, fudge cake, Boston cream pie, coconut cake and more. We make sure to have a few vegan cakes on hand, too!"

8. Personalize a Thoughtful Note
"We love recognizing top employees, so we make a big deal out of birthdays and anniversaries. Because we're still a growing company, we have the ability to make each one personalized. Volunteer Culture Crews across our main offices are tasked with gathering submissions for a shared Kudoboard (an interactive birthday card where anyone can post notes, videos, gifs, or photos), as well as organize a gathering break centered around the employee's favorite food or snack. We'll unveil the Kudoboard as we gather to sing happy birthday, and give the employee time to read through the wall of notes."

9. Offer a Birthday Breakfast
"Our birthday tradition is largely breakfast-based. The employee whose birthday it is gets to choose what they want for breakfast and the whole office benefits. This usually takes the form of bagels or donuts—though I don't think there is a requirement that the food be round and holey."
10. Give a Customizable Gift
"Our birthday tradition is two-fold! On someone's birthday, the entire team goes out to lunch at the restaurant of our choice. The second part is a $150 credit towards shoes. Last month for my birthday I got to design some custom Nike's that I'd been eyeing for months."

11. Involve Senior Management
"We like to make our employees feel special on their birthdays by sending them a personalized birthday card. For each employee, a member of our senior management writes a personalized note—either the CEO, COO, or CTO—to indicate how important they are to the team. The rest of the team in the office signs as well."


12. Get Office Birthday Decor
"Our team members celebrate birthdays in the office by decorating desks for the occasion. They cover the computer screens with cut-out memes and 'happy birthday!' banners. They also place fun accessories like flowers and little sweet treats all around their keypads."
13. Provide Local Treats
"The day before the employee's birthday, we order cookies from a legendary local cookie chain here in Austin called Tiff's Treats. It's something everyone in the office looks forward to and is a fun way to celebrate birthdays with a really awesome local treat to break up the day."
14. Group Birthdays by Month
"When we were small, celebrating birthdays was pretty easy, but as we grew we had to figure out a scalable way to recognize everybody. I got an idea from reading the book Lean In by Sheryl Sandberg—she talks about how at Facebook, as they scaled, the company adopted a monthly birthday party with a sheet cake with a square with everybody's name on it. We started doing that this year, and it's turned out to be a great way to recognize everybody on their birthday month."

15. Make a Charitable Donation
"Each of our office locations has its own traditions, but celebration and recognition are important. At one of our offices, we have a monthly celebration of birthdays and anniversaries with cake and snacks. We also decorate the team members' workspace on their birthday (and anniversary) with balloons and such, and they receive a greeting card and a small donation to a charity they support."
---

Want to easily track employee birthdays on your own? Namely's HR software allows teams to easily track and celebrate important milestones like work anniversaries and birthdays. See it in action by watching our product video here.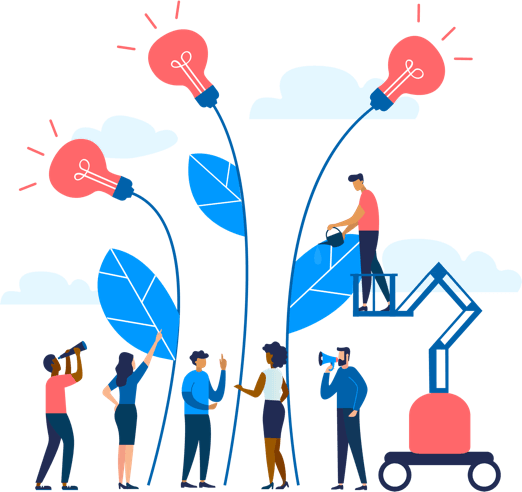 See how Namely's flexible solution will help you streamline your HR processes by having your people, payroll, and benefits info all in on place.
Get a demo
Subscribe
Get the latest news from Namely about HR, payroll, and benefits.
Get the latest news from Namely about HR, Payroll, and Benefits.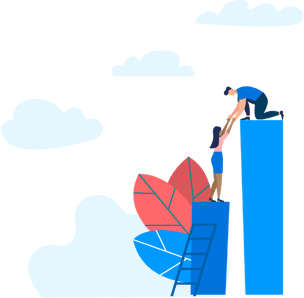 X
Get the latest news from Namely about HR, Payroll, and Benefits.