Talent
What Makes for a Good Employee Goal?
How cool would it be if every time an employee goal was met, an enormous cry of "GOOOAAALLL!" erupted through the office? Unfortunately, our offices aren't stadiums, and not all goals are winners. Goals can be useless to employees—not because they're poor workers, but because the goals themselves are poorly designed.
The right goals hold your employees accountable, give them direction, and motivate them to meet—and even surpass—expectations. Creating, measuring, and executing on goals must be spot-on for your employees to get the most out of them and to set them up for success. But, how do you create a goal that is challenging, but still attainable? When it comes to putting together great employee objectives, keep these factors in mind.
1. Be Transparent
In order to be effective, goals have to be public. This not only holds every individual accountable, but also let's the entire company know what an employee is reaching for. That way, it's easier for him or her to feel the weight of responsibility.
The question is how to let the company know. The easiest way is to implement this is with a self-serve online solution that lets employees set their goals and lets the whole company access them. Everyone from the associate level to the C-suite can share what they expect to accomplish in the month/quarter/year and view anyone else's goal.
2.
Align with Company Goals
It's important for employees' goals to derive directly from team and organizational goals. Cascading goals help employee's understand how their day-to-day duties contribute to overall business success. This can improve employee job satisfaction and increase understanding of your company's mission and business strategy.
3. Revisit Goals—Often
Your business and team is constantly evolving. Changing teams, job responsibilities, or business landscapes can make what seemed reasonable three months ago, out of date today. A bi-weekly check-in with peers might be enough for an employees to hit targets, but some teams and individuals might need to revisit them more often to make sure they're on track or to update them to reflect the current workplace climate.
4. Be Specific
The best goals are specific and measurable. Encourage employees to make their goals simple, direct, and smart. Use the acronym "SMART" to help guide your employee's goal creation:
Specific
Measurable
Achievable
Relevant
Time-bound
Instead of "improve hiring practices," a better employee goal is "decrease time-to-hire by 20 percent in Q1." The latter goal is more tangible and your employee will be able to measure the success of their efforts at the end of the goal period.
5. Aim High
Goals have to be challenging, but attainable. Goals that are too ambitious can actually backfire and dishearten employees. If they believe their goals set the bar too high, they can lose motivation and this can hurt productivity. When setting an employees goals, you need to ensure they are a realistic stretch. Use data from past performance to set realistic expectations. If an employee blew past their goals in a previous period, try setting the bar a little higher this time. Every individual will be different and should be held to their own performance standards. Once healthy goals have been set, that's when it's your job to run right beside them and make sure they keep up all that fancy footwork.
---
Once your employees have created effective goals, it's your job to support them and ensure they're on track to meet them. The next step? Celebrating success! Be sure to recognize your employees who meet and exceed their goals. Show how much your team and organization appreciates their contributions and keep your top-performers engaged and happy.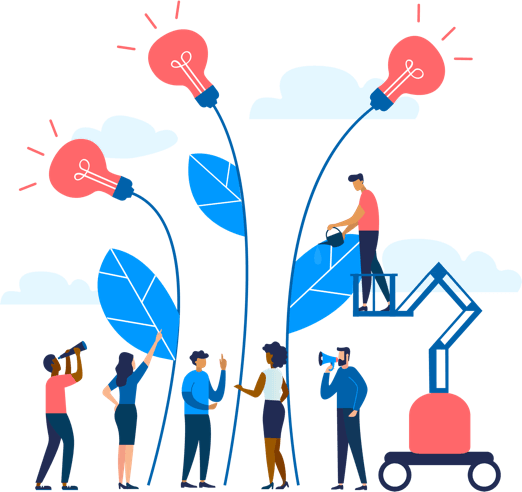 See how Namely's flexible solution will help you streamline your HR processes by having your people, payroll, and benefits info all in on place.
Get a demo
Subscribe
Get the latest news from Namely about HR, payroll, and benefits.
Get the latest news from Namely about HR, Payroll, and Benefits.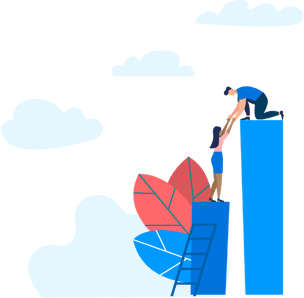 X
Get the latest news from Namely about HR, Payroll, and Benefits.