Compliance
What Is Bereavement Leave?

Losing a loved one is extremely difficult. During tough times, work needs to take a back seat as people focus on being with family, friends, and loved ones. Many companies offer bereavement leave as a way to give employees space and time to cope with loss.
What is
Bereavement

Leave?

Bereavement leave is time off an employee takes after the death of a loved one. Currently, there is no federal law mandating that employers provide bereavement leave. That said, many employers do offer the benefit to their employees, and the duration of the leave depends on employer policy, contract agreements, or collective bargaining agreements. Employees can use the leave to make arrangements, plan or attend a funeral, and mourn the loss of a loved one.



How Does Bereavement Leave Work?
If your employer does offer bereavement leave, you'll have to consult the company policy to learn the duration of the leave and what situations qualify.

If an employer does not offer bereavement leave, employees have a few options. An employee can use paid time off (PTO), take unpaid personal leave of absence, or work from home. Check with your state or city to see what leave you're entitled to.
What Does Bereavement Leave Cover?
If your company offers bereavement leave, consult your employer's policy to see what family members are covered. Usually, companies define a close relative as a parent, grandparent, spouse, sibling, or child, although some policies may include extended family and close friends.
How Do Employees Take Bereavement Leave?
It can be difficult to anticipate a death in the family, but employees should try to give employers as much of a heads up as possible so alternative coverage can be arranged. To make this process less of a burden, HR should ensure that employees know who to reach out to, even after hours. Usually, a quick phone call or email is sufficient. Due to the emotional nature of losing a loved one, it might be easier for employees to communicate through email, rather than by phone.
Does the Family Medical Leave Act Cover Bereavement?
No, the Family Medical Leave Act (FMLA) does not apply to bereavement. The FMLA gives employees up to 12 weeks of unpaid, job-protected leave to:
Care for a newborn child;

Bond with a newly adopted child;

Care for a family member with a serious illness; and,

Care for their own serious health condition.




To qualify for FMLA leave, individuals must have worked for their employer at least 12 months and have put in at least 1,250 hours over the course of the year. An employee can use FMLA leave to care of a living family member. After their passing, an employee will have to request bereavement leave or use their vacation days to make funeral and post-death arrangements.
Do States Offer Bereavement Leave?
Oregon is the only state that requires employers to offer bereavement leave. The Oregon Family Leave Act has been in effect since 2014, requiring companies with over 25 employees to offer up to two weeks of unpaid bereavement leave to eligible employees. To qualify, employees must be with the company for at least 180 days and work at least 25 hours a week.

Illinois doesn't offer a general bereavement requirement, but it does have bereavement leave for parents mourning the loss of a child. Employers with more than 50 employees must offer these individuals up to two weeks, or 10 work days, of unpaid leave to plan or attend a funeral, make arrangements, and grieve. Employees become eligible after working 1,250 hours during a 12 month period.

In a few months, New York might be the first state to offer paid bereavement leave. An amended workers' compensation bill easily passed through the state's legislature and awaits Governor Andrew Cuomo's final say. If signed, the bill would give employees up to 12 weeks of leave at 50 to 67 percent of their average weekly wage. Employees would continue to receive health benefits and would have job security for the duration of the leave.
Is Bereavement Leave Paid?
Bereavement leave is typically unpaid; however, some companies that offer the benefit may pay employees for their time. Bereavement leave is usually between one and five days. Employees will have to use PTO or unpaid personal leave for any additional time off.
What is a Typical Company Bereavement Leave Policy?
Companies who offer the benefit typically provide three to five days of paid bereavement leave to employees. Some companies offer three days for immediate family and one day for extended family and close friends. Usually, longer leave of absences would qualify, but the specifics are up to you and your company.

Be sure to be specific with your policy and outline:
How many days an employee can take off

Which employees qualify for the leave

What relatives the policy covers

Who

employees need to notify prior to taking leave

Whether bereavement leave can be taken injunction with other paid leave plans

Whether the leave is paid or unpaid
---
Offering bereavement leave is a great way to support your employees during their most challenging moments, but it isn't the only way to show employees that you care. Incorporating volunteer time off, seasonal hours, and remote work into your existing paid time off plan is another great way to give your employees flexibility and increase engagement. For more ideas and tips on how to incorporate these policies and more into your PTO plan, download our Building Employee Loyalty with PTO eBook.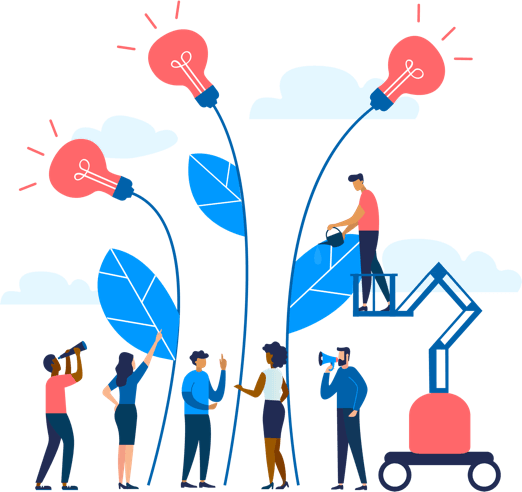 See how Namely's flexible solution will help you streamline your HR processes by having your people, payroll, and benefits info all in on place.
Get a demo
Subscribe
Get the latest news from Namely about HR, payroll, and benefits.
Get the latest news from Namely about HR, Payroll, and Benefits.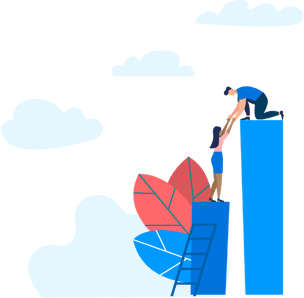 X
Get the latest news from Namely about HR, Payroll, and Benefits.